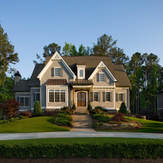 A home owners insurance policy has many different coverages. The basic coverages to look for are the dwelling coverage, the other structures coverage, the personal property coverage, the loss of use coverage, the liability coverage, and the medical payments coverage.

The area that we are going to look at is the liability and medical payments coverage. These two coverages work together to give the home owner coverage if someone was to get hurt on their property. The liability portion covers bigger things like dog bites, and major injuries. Medical payments covers smaller things like someone trips and hurts their knees. A good way to tell the difference is liability usually includes injuries that involve hospitals and courts.

Now that we understand this coverage we can talk about a few things that are generally not covered. If someone is injured on your property while performing work for you they usually are not covered. Another area where coverage usually does not extend is if a family member is hurt on the property.

This particular coverage on the home insurance policy is probably the least talked about coverage, the most needed coverage, and the most cost effective coverage. The amount of coverage usually ranges from $100,000, $300,000, $500,000, and $1,000,000. The cost averages about $50 a year difference between the lowest coverage and the highest coverage. At Community First Agency we usually do not recommend anything below $500,000.

So the next time you review your insurance contact Community First Agency in Birmingham, AL at (205) 451-4294 for a better understanding of what is covered.