Flood insurance, water damage, and water backup can be confusing. When do you have coverage and Do you need additional coverage? These are things that you need to know. We hope to give you the answers to these questions in this blog. To get a good understanding you want to put yourself in the shoes of different scenarios.
So let's look at if you do have water in your home.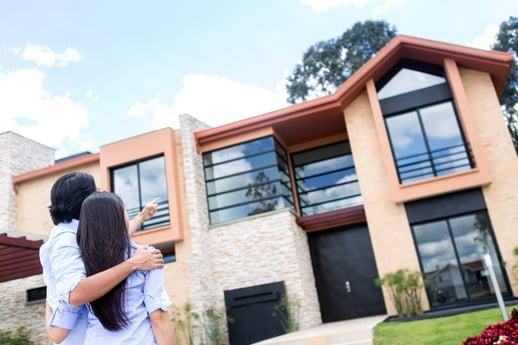 So you come down stairs to find out you have 6 inches of water in your living room and kitchen.
Where did it come from?
In your insurance going to cover the damage?
These are usually the first two questions property owners ask when this happens.
Today we want to talk about some different types of coverage when you have water in your home.
Flood insurance

Water back up
Let's look at flood insurance first. How does FEMA define flood?
According to FEMA a flood is when A general and temporary condition of partial or complete inundation of normally dry land areas from: (1) The overflow of inland or tidal waters; (2) The unusual and rapid accumulation or runoff of surface waters from any source.
Water back up is when water backs up into your home normally as a result of a sewer or septic back up.
So now that we have an understanding of what flood insurance and water back up are let's discuss some water damage scenarios to help you understand if you are covered.
We want to look at 3 scenarios
Water leak from a dishwasher

Water coming in your home

Water coming from toilet
Remember that water you found in your living room, well lets talk about how it possibly got there?
Come to find out it looks like your dishwasher had a broken hose over night.
So what coverage would apply in this scenario?
Well depending on the type of coverage you have on your home insurance policy coverage should kick in here. While the home insurance might cover it, it still may not fall under the water back up portion.
One thing is for sure and that is that flood insurance would not cover this damage.
Let's look at a different scenario lets talk about the fact that you discovered water is coming into your home. It seems that the water is coming from the doorway. All the rain that has been received recently along the Mississippi River has caused some local creeks in the area to overflow their banks.
You look out the window to look at your yard but there isn't a yard. There is just a small river running in your backyard. So are you covered?
You might be covered and you might not? If you don't have flood insurance then you definitely are not covered. If you do have flood insurance then one of two things need to have happened in order to be covered.
Either 2 acres or more need to be inundated with surface water or 2 properties or more need to be inundated with water. So let's say you leave in a neighborhood that has some new development. As a result of that development water has been redirected towards your home. Your property seems to be the only impacted then more than likely flood insurance will not pay out.
Let's take a look at the last scenario. You come downstairs to discover this water and you started walking around on the soaked carpets. You walk into the hall bathroom to discover that the toilet is still overflowing. Not only do you have water throughout your home but now you have the smell of sewage water, yuck right.
This is a prime example of where water back up coverage on a home policy normally comes into play.
Water back up is not normally included on many home insurance policies. So its definitely something you want tom review with your insurance agent when setting up your home insurance policy.
We have discussed just three of many scenarios where water can come into your home. As you can see there can be a different type of coverage for every scenario.
This is why is so important that your review your flood insurance with a flood expert like The Flood Insurance Guru and your home insurance with a home insurance expert.
So maybe you have more questions about water damage in your home? What are your options for flood insurance? How to prevent water from coming into your home? Then make sure to visit our website Flood Insurance Guru. You can also check out our daily flood education videos on our YouTube channel or our Facebook page Flood Insurance Guru.