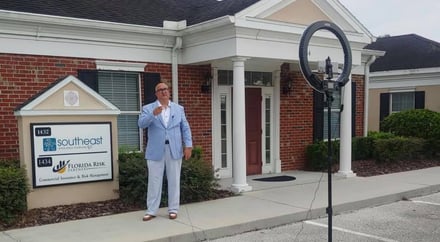 Have you every met a person and just instantly felt like you have known each other a lifetime?
That's exactly how I feel about the great David Carothers. I met David in January of 2020 but he had already started to change our company and my life before that.
I am going to spend a little time showing you how he has changed everything for us and how he could possibly do the same thing for you.
I have gotten to know David over the last year. You see we have a special connection we both worked for Winn Dixie grocery stores. We actually both worked for the company at the same time about 5 miles apart in Birmingham Alabama but never met.
If you ever meet him ask him about his Alabama white bbq sauce its killer. David can cook with the best of them and a few days probably doesn't go by when he is putting something on the Big Green Egg.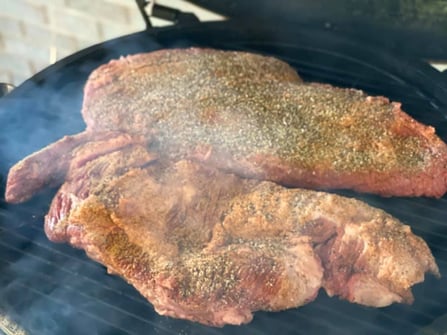 As mentioned I felt we had an instant connection from the moment we connected on social media and met later in person. I later found out we were both into the HubSpot CRM deeply.There was just something about David that gave me hope.
You see I had made this transition from a traditional auto and home insurance agency to only offering flood insurance, flood education, and flood consulting. That first year was tough I fell on my face many times. Along the way David was there to really help me.
In 2020 David even gave me the opportunity be a guest on his podcast.
While many people would say keep up the great work which meant alot. David would say stop thinking like a one tool sales person and start thinking like a business owner. There is this saying in the insurance industry rookies track premium and veterans track revenue.
This was a struggle of mine when I was still offering traditional insurance products. In fact it almost ran me out of business in 2017. I was selling all this great premium but the problem was we were not creating the right business partnerships to increase the revenue.
We were not creating relationships and cheerleaders.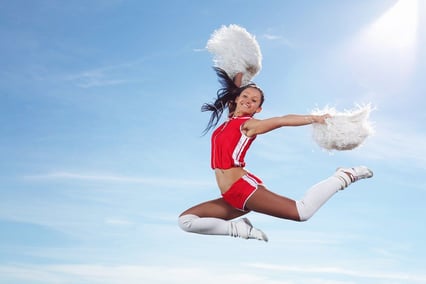 This is where think like a business owner comes from. You see David is known all over the insurance industry for his experience in commercial insurance. When meeting with clients he does not mention the word insurance at all.
It's about understanding risk as a business owner and minimizing that risk.
That's why David has had such an impact on us helping property owners manage their flood risk.
You see one of the major confusions with flood maps is when someone is in a non mandatory area they think there is no risk. So its our job to help these individuals and business owners truly understand what this risk is and how to minimize it.
By doing this we are hopefully doing a better job of helping people protect themselves.
Sometimes I can be like a kid in a candy store and get distracted from this philosophy. Thankfully David's book The Extra 2 Minutes has really helped me stay focused.
If you want to get your hands on it you can buy it by clicking this link.
It's not just my life David has changed its insurance agents across the whole country.
People who have struggled with commercial insurance are now excelling and its all because of David.
So from all the insurance agents across the country thank you David.
Thank you especially for your friendship and support you have no idea what it means.