We're sinking deeper into the hurricane and storm season. We've seen how much a consistent amount of heavy rainfall can easily increase water levels regardless if it's a high-risk flood zone or a low-risk area.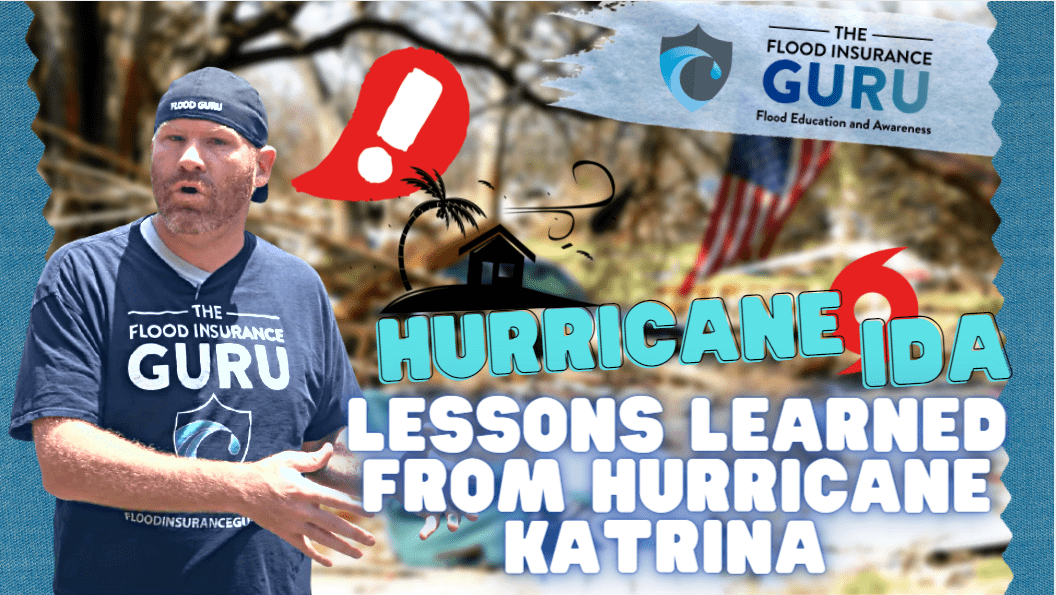 Today, we want to cover recent development from the National Hurricane Center about another possible major hurricane closing in New Orleans and Louisiana in general, Hurricane Ida. Considering that just earlier this year, Baton Rouge and its community were devastated by an extreme flooding event.
We want to help you understand how to set your expectations right about this storm event, what the government is expecting to do about it, what we've learned from Hurricane Katrina, and how to save yourself from the possible impacts of rain and flood the areas impacted especially New Orleans city.
If you want to read more on the upcoming changes to flood insurance, you can click here to read our Risk Rating 2.0 update for the state of Louisiana.
Ida Closes In
Louisiana is still recovering from the aftermath of the major storm, rain, or hurricane from last year. With this in mind, Governor John Bel Edwards immediately declared a state of emergency for the state as a major hurricane seems to have ideas of slamming the state after leaving Cuba on Friday.
According to AP News, the National Hurricane Center predicted Ida would strengthen into an extremely dangerous Category 4 hurricane, with maximum winds of 140 mph (225 KPH) before making landfall along the U.S. Gulf Coast late Sunday. The National Weather Service meteorologist Benjamin Schott even said that Hurricane Ida can be a life-altering event for those who aren't prepared for its impacts. We want everyone to participate in this emergency preparedness and emergency response. This time, hurricane preparations aren't just in the hands of emergency responders.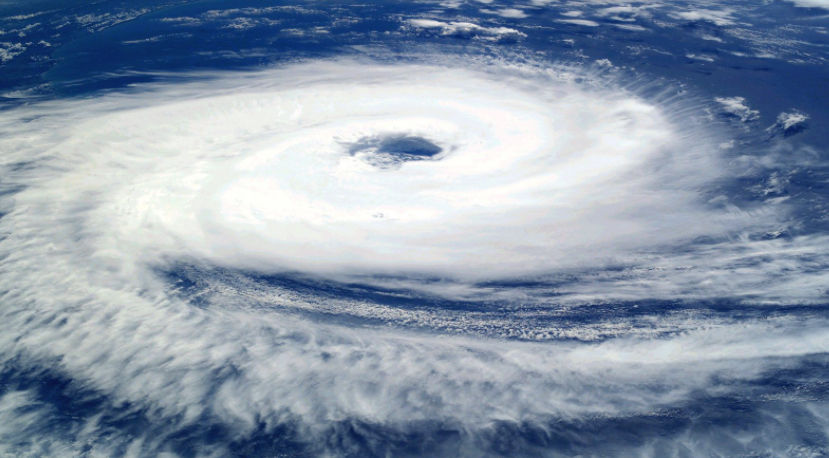 Consequentially, the mayor of New Orleans, LaToya Cantrell, gave out an emergency declaration for a mandatory evacuation for a small area in the city outside of the levee system. However, the mayor can't say the same for the whole city due to the lack of time.
This is why it's encouraged for the city sitting beside the Mississippi River to prepare themselves for any possible outcome of Tropical Storm Ida: be it catastrophic flooding via flash floods, huge amounts of rain, and unfathomably strong winds.
The state of Louisiana is doing everything it can with the help of emergency officials creating a concrete emergency game plan for the upcoming hurricane.
What We've Learned from Katrina
The expected date of Hurricane Ida landing in Louisiana is coincidentally going to be in the anniversary of Hurricane Katrina. Since these two hurricanes seem to be a clone of one another, it's best to look at the lessons learned from this massive hurricane event from 16 years ago.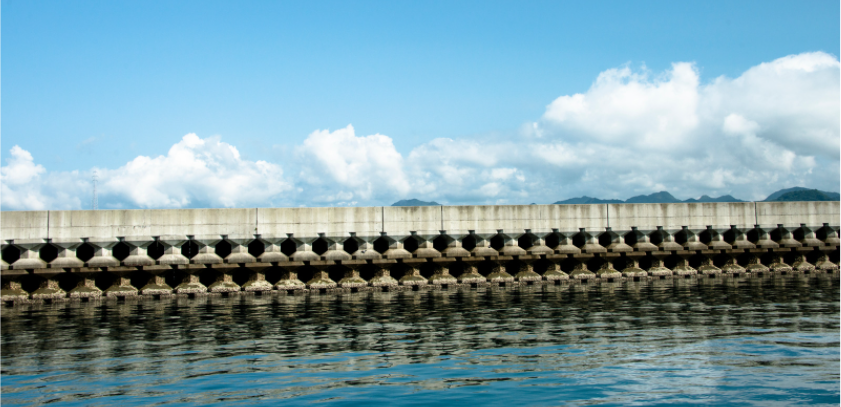 Levees and Pump Repairs
One of the catalysts for the massive flooding during Hurricane Katrina was the failure of the levees. About 50 levees failed to protect New Orleans from floodwaters. In the research done by Tulane University, this was mostly due to erosion and overtopping. The failures of the overall engineering were then improved on 55 levees to ensure that no breach will ever occur in a future event.
It's important to keep in our thoughts that due to this levee failure, an estimated number of more than 1000 people lost their lives along with the billions of losses in damages.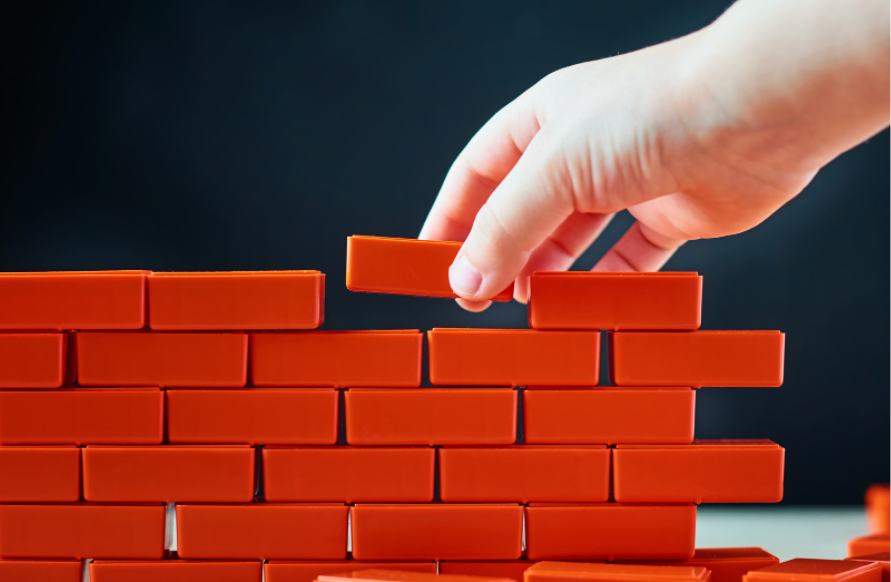 Rebuilding New Orleans
With the help of the Federal Emergency Management Agency (FEMA), a lot of houses that were rebuilt followed some guidelines in order to prepare throughout any hurricane season. This includes how some property owners installed flood mitigation efforts on their homes like flood openings, elevating the house when it was being rebuilt, and making sure that the right foundation is established against floods.
This didn't mean that everyone got back on their feet as even now — sixteen years after hurricane Katrina — Louisiana and the city of New Orleans are still recovering from the damages brought about by Hurricane Katrina and another flooding in more recent times.

Flood Insurance Changes
One of the biggest things that we've learned from Hurricane Katrina as well as other major weather events like heavy rain, historic winter storm, dangerous storm surge, and things like that is how the flood insurance industry responded. This response came in the form of the new National Flood Insurance Program (NFIP) Risk Rating 2.0 Program.
This new program is aiming down its sight that everyone understands their risk of flooding and its impacts on people. There are a lot of new factors that will come into play when it comes to flood insurance and flood zones will only be from a regulatory standpoint. Many property owners get mislead by flood zones when it comes to the flood threats to them.
There are also many cases where a homeowner doesn't have flood insurance because they're in a low-risk flood zone. This Risk Rating 2.0 change can really help people understand that being in a low-risk flood zone doesn't mean you're in a no-risk flood zone.
It's important that we understand how floodwaters work, not just in general but also in their own specific area. Let's take Louisiana and New Orleans for example. Since most of the state is directly sitting on the coast, the federal government will start to rate you based on the types of flood you're getting and how frequent flooding is in your area.
In this way, it's easy to say that things like how prone your property is when it comes to life-threatening will also come into play when it comes to your rates with the Federal Emergency Management Agency (FEMA) and the NFIP.
Education, Awareness, and Preparedness
Regardless of these efforts made through the things we've learned, we still encourage residents of New Orleans and Louisiana to not hesitate if Hurricane Ida might be detrimental to you. It's easy to say that we'll survive it until we can't. We encourage you to make sure that you have the right protection through flood insurance, follow emergency evacuations, and ensure that you, your family, and your property are safe from any possible outcome.
We've witnessed just this quarter how some inches of rain can cause life-threatening flash floods across the country and at the end of the day, being educated, aware, and making sure that you'll also act on what you know will be your saving grace.
If you have any questions on flood insurance, what the Risk Rating 2.0 covers, what your options are in Louisiana, or anything about flood, click below to contact us.
Remember, we have an educational background in flood mitigation which lets us help you with flood risks like hurricanes, your flood insurance, and mitigating your property long-term.
Be safe out there, Louisiana.