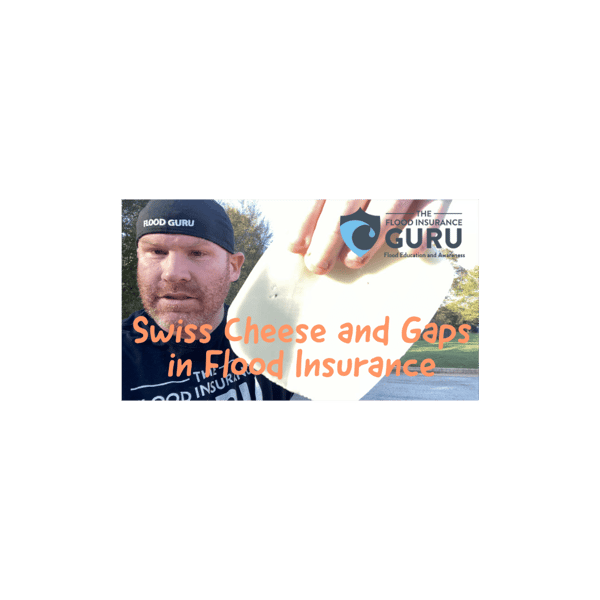 Have you ever been in a deli line and seen the options for cheese. Why would someone pick the cheese that has holes in it?
Well this is what I was thinking when I was standing in the Madison Georgia Walmart a few weeks ago.
You are getting less cheese for the same amount of money and sometimes more money.
The same can be said for flood insurance policies in Madison Georgia and other areas.
Everyday we see flood insurance policies that look like a piece of swiss cheese. This policies have all kinds of holes in them.
Some have more exclusions than they have inclusions.
Some mirror the National Flood Insurance Program and some don't.
So what can you do to make sure your flood insurance policy in Madison Georgia does not look like a piece of swiss cheese?
The first thing you want to do is work with an insurance agent that has experience with private flood insurance and the National Flood Insurance Program.
Ask the following questions
Have you ever handled flood insurance claims?

Do you recommend replacement cost or actual cash value.

What is covered below grade?

Have you ever had someone use additional living expenses?
These are some of the major areas where we see people having gaps in coverage when it comes to flood insurance.
Understanding how loss settlement on claims is handled will help you understand what might actually come out of your pocket.
Replacement cost and actual cash value is another area where we see major gaps in coverage.
Imagine your home has 4 feet of water in and the house ends up being a total loss.
The cost to rebuild your home is $200,000 but the claim check you get is $125,000. That is the kind of scenario an actual cash value policy could cause you to be in.
Something else that most people don't think to ask about is coverage below grade. In many situations there is no coverage for contents if they are below grade. In fact its a major question on most private flood insurance applications.
The last thing we want to look at is additional living expenses. This is something that is not offered on flood insurance policies through the National Flood Insurance Program.
As a result many times people do not ask about it when looking at a private flood insurance option.
I remember us setting up a customer with a private flood insurance policy in Nebraska.
This was the first time the customer had heard about additional living expenses being available. It's a good thing we included it because she was the only one on her street that had that coverage when a flood occurred along the Missouri river 6 months later.
So if you have further questions about making sure you don't have Swiss cheese gaps in your flood insurance policy then click here.
Want to learn more about flood insurance?
Then make sure to check out our YouTube channel and podcast below.
Remember we have an educational background in flood mitigation. That means we can help you understand your flood risks, flood insurance, and mitigating your property long term.