A bomb cyclone and atmospheric river, a convergence of storms that unleashed heavy rain to parts of the Bay Area this Sunday. The cocktail of heavy rains, rising rivers, strong winds of more than 50 MPH, and desolated soil due to burn scars and last summer fires caused immediate flash flooding and destruction.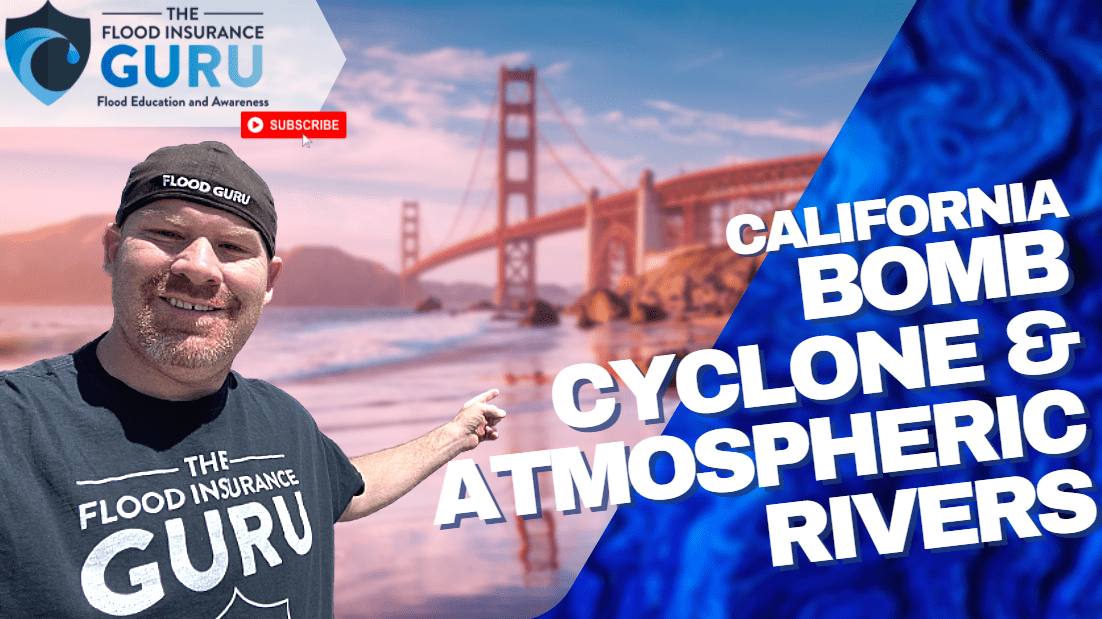 Today, we want to talk about what this event means for your flood insurance and how you can protect yourself from being caught in a loss from all the flood damage that this weather brings.
Bomb Cyclones & Atmospheric River
According to the news report on this weather by CBS News, the atmospheric river — a band carrying more water vapor than the surrounding air — was elevated to a Category 5, the highest designation on the Scripps Institution of Oceanography Extreme Weather Lab scale. This generally means that this situation is considered the most hazardous since there's the guaranteed flood, gusty winds, and debris flow from it.
Considering how the state of California is constantly facing wildfires, this type of weather prompted an evacuation order as leftover ashes and debris can fuel mudslides or lead to more severe flooding. The Santa Cruz Mountains. At the time of writing, two centers are reported being used as evacuation areas in Sacramento.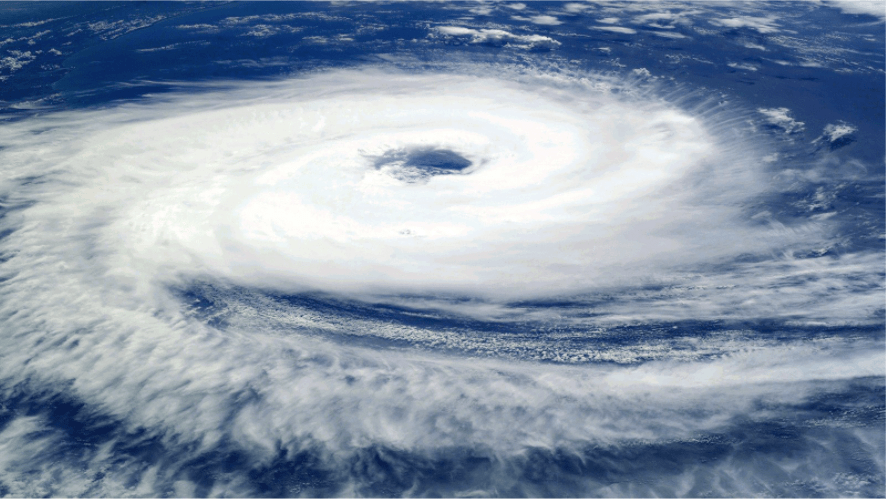 Other than the atmospheric river storm, we also need to take into account the inches of rain that was dumped into the northern areas of California. In Marin County alone, the community of Karin received 7 inches of rain during this time.
Furthermore, a lot of highways were closed due to the flooding that this weather presented and chain controls are also imposed to further ensure the safety of motorists traveling. The chain control orders are generally used for when there's snow on the roads, but the impacted counties will have to see this implemented due to the heavy rain and snowfall. The California Department of Transportation also known as Caltrans reported flooding and rock slides.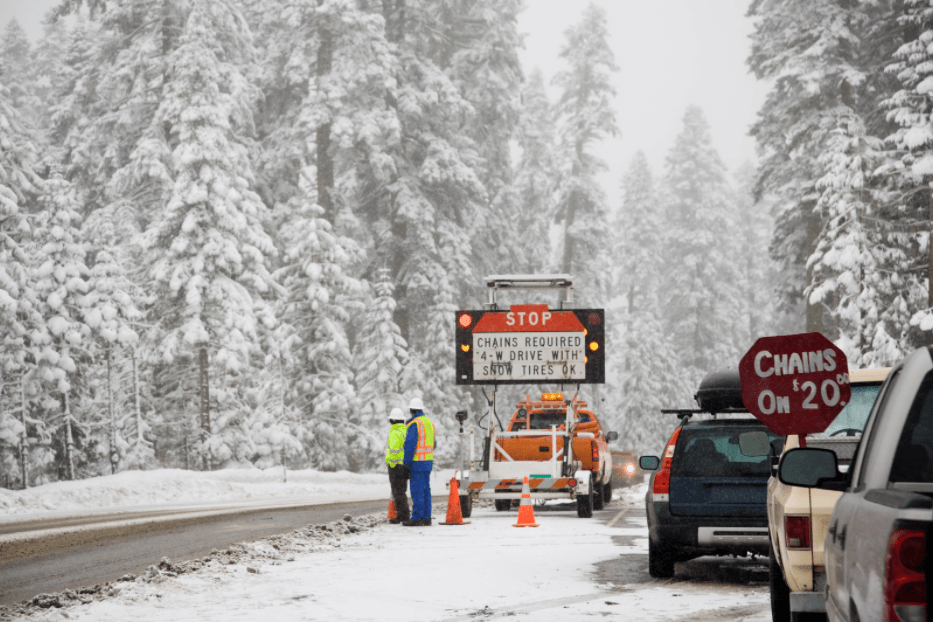 It would be a relief to say that other than the damages that the flooding and strong winds brought, there were no casualties however this situation already took two lives as a tree fell on them in the Seattle area.
In the Sierra Nevada, potential flash floods, heavy snow, and high winds are expected to be experienced until Tuesday. This atmospheric river storm can also mean that entire Northern California will face widespread power outages.
Nebraska 2019
About two years ago, Nebraska also faced the same challenge when a bomb cyclone blasted the western areas of Nebraska. This weather made sure that Nebraska's west was whiteout with a major storm that caused flooding and rapid runoff that was enough to destroy the Spencer Dam when floodwater and ice slabs hit the dam during the bomb cyclone event.
It's important to note that Nebraska doesn't really have fires as part of the equation which testifies to how bad the situation was. The flood damage to Nebraska alone totaled $2.7 billion and over 7,000 homes were destroyed by this single event alone. NOAA estimated total damage from this historic flood event at $10.8 billion, one of the nation's costliest inland flood events on record.
So, what does this mean for flood insurance on the West Coast and how can you better protect yourself?
How to Protect Yourself
We want to get through this first as safety should be everyone's priority. You might think that you're already safe, but in order to be safe, we still encourage following these steps.
First, you want to make sure that you always have a flood insurance policy in place on your property. Most standard flood insurance policies will cover you for both the damages to your home and the things inside of it or its contents. This is a very crucial first step as this would immediately take off all your worries about your property. We'll talk more about how a flood policy can help you get protected.
We also encourage you to follow necessary evacuation orders or precautions such as sandbagging the perimeter of your house, raising certain electronic devices and valuables to higher ground, and moving you and/or your family to a higher area preferably the designated evacuation centers.
In the event that there's no power in the area, avoid wandering in the flood as there are hidden threats in those waters such as debris and even the possibility of a sudden power surge that may electrocute you. It's best to wait for the rescue team sent out by the government before moving.
How Does Flood Insurance Protect You?
Flood insurance is available to be purchased from both the federal government and private flood insurance companies. This is a separate policy and, as we mentioned before, will allow you to protect yourself from any flood loss due to flooding. This also means that the toxic runoff and flash flood due to precipitation and excessive rainfall will be covered by a single flood insurance policy.
The NFIP
The National Flood Insurance Program (NFIP) is purely managed by the federal government since this is FEMA's answer to flood insurance. An NFIP flood policy can get you flood coverage on both your dwelling and the contents within it. When we say dwelling, this simply pertains to either the residential property or commercial building that you're trying to insure with NFIP and FEMA; contents will be more about the personal property and items you have inside the insured building.
There is a coverage limit when it comes to federal flood policies. Flood damage to buildings will be covered to a maximum of $250,000 for residential policies and can only go up to $500,000 maximum if it's for a commercial property. Regardless of the type of property you have written, you can expect to get a $100,000 maximum contents coverage from an NFIP policy.
There's also what's called the Increased Cost of Compliance (ICC) coverage. This is a $30,000 additional coverage for your property in order to make sure that there are flood mitigation efforts made on the property according to the federal government's standards.
Generally, this can include sandbagging your property, installing floodproofing walls, raising your lowest floor from the base flood elevation levels, and putting flood openings. The labor that goes into making these mitigation efforts happen will also be covered under the ICC.

The good thing about the NFIP and FEMA is that they won't really push you immediately to the waters. Instead, they will allow you to ease into the possible flood insurance rate changes you'll be getting with your new flood zone. This is what's called newly mapped rates where FEMA will have you pay a lower flood rate or premium on your first year after the flood map update. This is also known as the Preferred Risk Policy (PRP) and will slowly start to increase until you meet the actual flood insurance premium expected to be paid for in your new flood zone.
There are also perks with your participating community in Saint Petersburg. A participating community gets access to federal flood insurance and disaster assistance, but more importantly, you also get to work with your community on raising your Community Rating System (CRS) score. The CRS measures and rewards the overall flood mitigation efforts done by the community according to FEMA's standards on floodplain management. Simply put, the higher your CRS score is, the bigger the flood insurance discount you'll get from FEMA and the NFIP.
You can start enjoying your NFIP policy after a 30-day waiting period from the flood insurance purchase.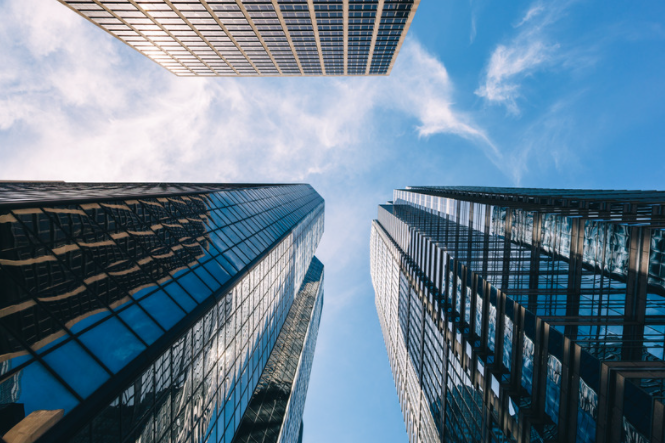 The Private Flood
If the federal flood insurance option doesn't really work for you then you can manage this new floodplain mapping through the private flood insurance market. It's important to note that this market will solely be managed and provided by private insurance companies which generally means that the red tapes FEMA and NFIP has to go through won't be there.
The first thing you'll immediately see with the private flood market is that there are significantly shorter waiting periods for your flood policy. Once you have everything settled and paid for, a private flood insurance policy can take effect on 7 or up to 14 days maximum.
Another good thing coming out of private flood insurance is that there are no coverage limits. This means that you won't really need to stress over how to get covered for a $500,000 home since it will be fully covered by your policy. This is the same with contents coverage and you'll also get additional coverages like replacement costs, additional living expenses, and loss of use.
Fair warning, it's a known issue in the private insurance market in general that they will do moratoriums when there are risks that are too high for their comforts. This simply means that they will either put a stop or take a break from providing flood insurance policies to a certain area that has higher risks. There's also a chance that you might not get to buy flood insurance from them once they decide to non-renew your policy.
At the end of the day, the choice of where you'll be getting flood insurance depends on you. What's really important is that you know your flood risks and have enough protection from all possible outcomes of a flood event such as flood loss and flood damage.
Flooding can happen anywhere even in areas where it doesn't look like it will flood. It's to always stay ahead of the curve and make sure that you're prepared for anything. If you have questions on flood insurance coverage, Risk Rating 2.0, or anything related to flood, click below to access our Flood Learning Center where we try to answer all of your questions on flood insurance and more.
Remember, we have an educational background in flood mitigation which lets us help you understand your flood risks, flood policy, and mitigating your property long-term.