Birmingham — Water is the source of life, right? But for Birmingham, Alabama, water can be a real problem and danger as floodwaters become more dangerous.
Just this month of March, we've already seen substantial flash flooding that inundated streets, establishments, and roads rendering them unusable and unsafe.
This begs the question, why do these floods keep happening in Alabama?
We'll talk about that and more in this blog.
Birmingham Last Week
Many residents across multiple counties in the State of Alabama are being bombarded with heavy rainfall due to severe storms since last Wednesday (March 16th). There were numerous areas of heavy rain and storms on First Alert AccuTrack moving in all sorts of directions. We expected this when we discussed potential flood events last month. However, this is was not at a level anyone can expect to impact Alabama.
Flash flooding immediately occurred after cities get dumped with about 2 to 4 inches of rain. At this point, it shows that it doesn't really need to be the heaviest rains to cause a flooding event in Alabama and in the city of Birmingham.
Source: www.al.com | Elizabeth D. Madison
Yesterday evening (March 22nd), a lot of vehicles in the suburbs of Birmingham were stalled by the flash floods. The drivers faced huge problems when they got caught in a flood causing a lot of cars to simply shut down in the middle of flooded roads.
This is one of the biggest concerns that FOX News' Jonathan Hardison tweeted about last night. Add this to severe storms literally busting the roof off of multiple properties ranging from mobile homes to common residential buildings.
Unfortunately, such weather conditions became very bad that one man, Joseva Lawrence Speed, 60, reportedly drowned in Wednesday's flooding after trying to get into a family members' car, and sadly he got overwhelmed by the flash flood.
So with all these flash floods caused by 1 to 5 inches of rain, you might be wondering, what's causing all these constant floods in Alabama and Birmingham City?
Birmingham Relentlessly Battles Floods
Geographical Reasons
For us to understand why Birmingham keeps on getting flooded, we have to acknowledge that Alabama and the city of Birmingham itself sit on a valley which at least 8,000 acres of land being zoned into a Flood Zone A or AE. This means that whenever there's precipitation, you can't really avoid or prevent that excess rainfall to flow downhill into low-lying areas.
These include multiple creeks such as the Shades and Little Shades creeks. You can also count the Black Warrior and Cahaba River watersheds in the areas that receive all that water from excessive rainfall.
Although there are systems in place like stormwater drainage that helps in redirecting where the floodwater goes to avoid potential damage to properties, Jonathan D. Yates, Birmingham's director of the Department of Public Works, had different findings.
These systems are simply not cut out anymore for what's happening in Birmingham. Yates even said that the stormwater drainage system is not built to handle that big and severe of a storm. So it's not just blockage or blocked drainage that's causing all these floods, it's also the behavior of water itself.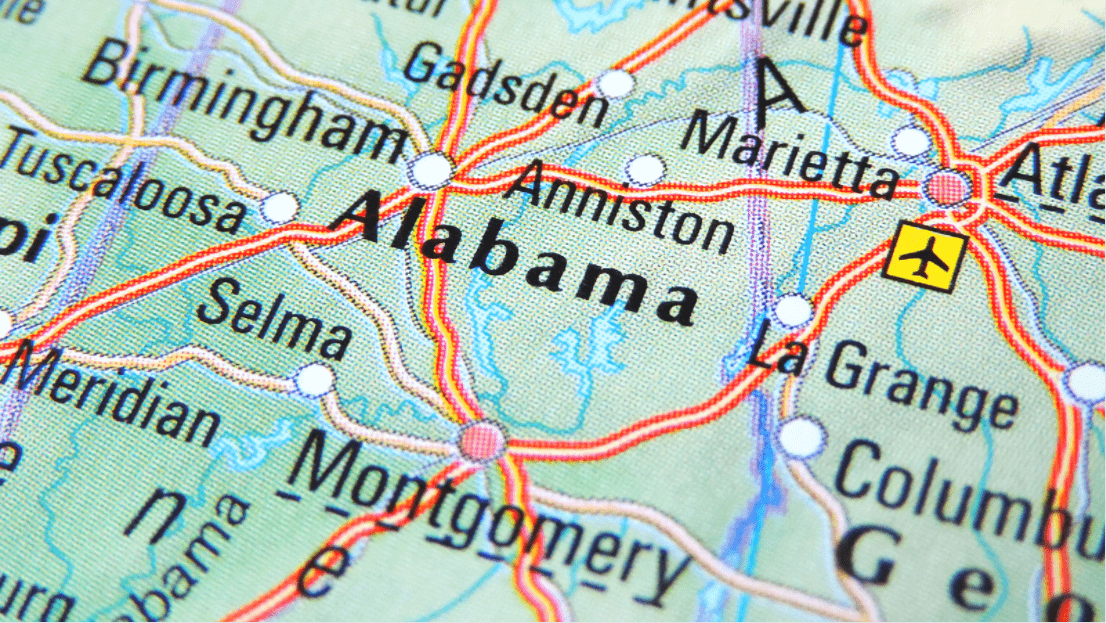 Urbanization: Water Hitting Cement
Other than the geographic consideration, you also need to look at progressive urbanization which turns natural soil into hard concrete. There are a lot of building projects which remove our natural protective measures against flooding such as flora like trees, vegetation, and grasses.
You see, in wooden areas, all that rainwater is getting absorbed by the soil; however the same can't be said for cities like Birmingham where rain simply just stays and moves around there.
Just imagine spilling water over your wooden dining table versus the water that's poured on a sponge. It's basically changing all that rainwater into stormwater runoff from higher areas of the state and Birmingham City.
Impacts of Climate Change
Lastly, you also need to consider how climate change has drastically worsened how these usual storms, rainfall amounts, and flooding behaves.
The drastic change from cold weather to a very warm one is only going to cause more precipitation or rain in an area. It's basic evaporation, condensation, and precipitation in Science.
Extreme heat can also cause droughts which are generally like hitting the water to a hard concrete or cement. Take note, this is natural soil not being able to seep in water due to these severe weather conditions.
How to Best Protect Yourself
A lot of things come into play whenever you start thinking about flood mitigation. You can consider the area and flood zone to determine the overall chances of getting flooded you may have.
This is why we really encourage property owners, from restaurants to residential houses, to create flood protection for their property. This includes installing flood vents that help floodwater pass through your property and not really inundate it that much. You can also prepare sandbagging in order to slow the flow of water on your property.
These are just short-term steps in protecting yourself. The best way is to really get yourself flood insurance. This isn't really something that you can see like flood vents or sandbags, but it's the most efficient way to protect your valuables and property from flood damage.
Flood loss is the biggest concern of people in Birmingham especially with these constant floods happening in the city and the only way to take that off your chest is to be sure that someone's got your back.
Birmingham has a lot of flood insurance options that you can choose from.
You can do it through the federal government with the Federal Emergency Management Agency (FEMA) and the National Flood Insurance Program (NFIP) which got an update through Risk Rating 2.0.
You can also go through the Private Flood Insurance market which offers multiple and various insurance carriers to help you get coverage for your property.
Getting flood insurance also helps you avoid the worry of not having anything to go back to. This is because regardless of where you get your flood insurance from, you will be covered for the damages on your building as well as everything inside it.
It's hard to say that all this will be over since we can't really predict and dictate how floodwater behaves. We hope that you stay safe out there!
If you have any questions, click below to go to our Flood Learning Center where we try to answer all your flood insurance questions.
Remember, we have an educational background in flood mitigation which lets us help you understand flood risks, your flood insurance, and protecting the value of your property long-term.