As the U.S. moves out of the moist cold winter weather, the risk of flooding also presents itself. Most can expect to see spring runoff and snowmelt, but fires?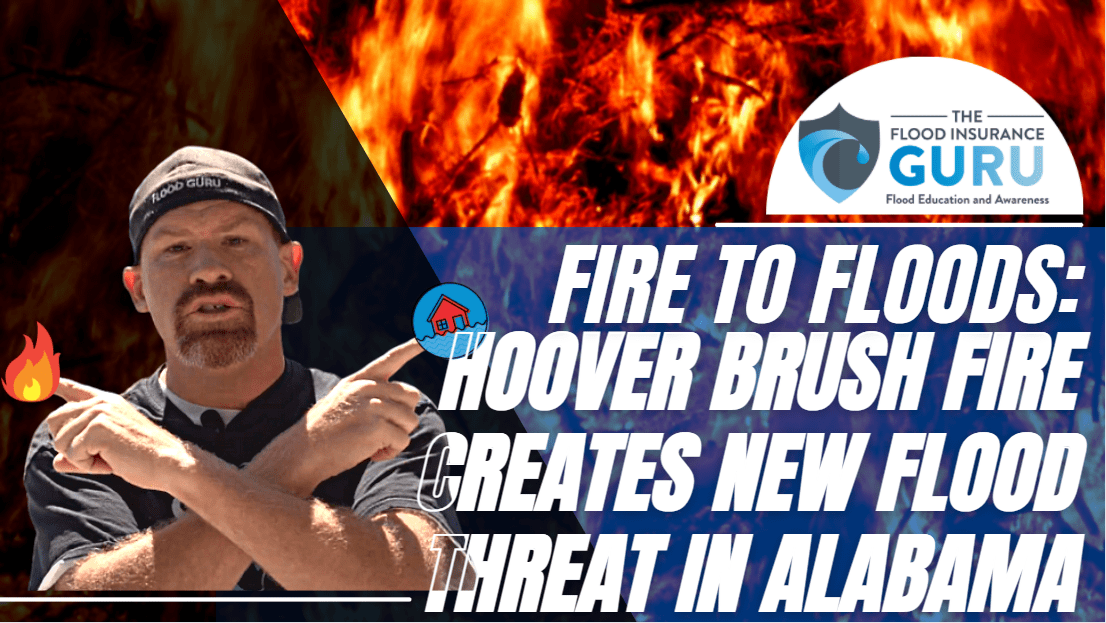 Let's talk about the recent brush fire in Hoover, Alabama, and how this can impact both flooding and flood insurance in Hoover and its neighboring counties.
Not an April Fool's Joke
The typical quiet Wednesday night (March 30) for most people was disturbed by a brush fire in Hoover, a city in Jefferson County, and Shelby County in Alabama. The brush fire was reported to be driven by strong winds and began just before 7:00 PM.
The brush fire was enough to displace at least 26 units in City Heights apartments on Alpine Village Drive. The impact, although not direct, was substantial thermal damage that presented a lot of risks for the residents.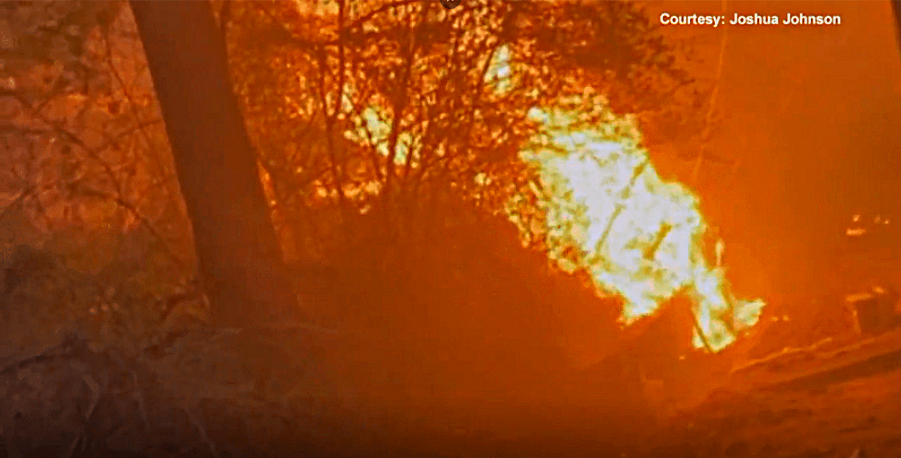 Hoover Brush Fire as recorded by a resident, Joshua Johnson (from: abc3340.com)
We're talking about at least two dozen families needing to get away from their property. At least two people were treated for smoke inhalation. The good news is that the fire was extinguished completely by 8:40 PM and there wasn't a single death during the fire.
Now, you might be wondering how this and floods can be related? That's understandable since we're talking about literal fire and water here. Let's unpack that question for you.
Floods and Fires
Despite being the polar opposite element of flooding, fire can have a great contribution to flooding in an area. In this case, Hoover might also be facing increased flood risks due to the recent brush fire.
Wildfires like this can damage the soil and vegetation which naturally helps mitigate the severity of a flood event.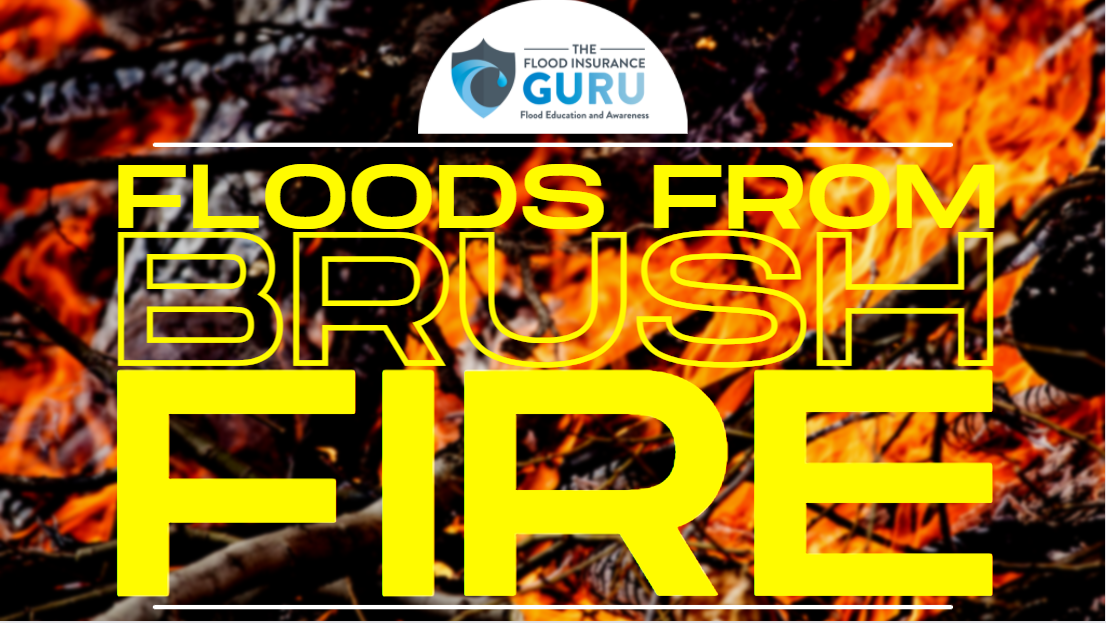 The soil absorbs all that rainwater during heavy rain reducing the excess water flowing into an area. The vegetation also does the same thing while supporting and holding the soil under them reducing mudflows and landslides.
However, when a fire like this happens, both of those things will face significant damage. As the heat dries out the soil, it won't be able to take in water and all that charred remains will add to the floodwater. There will also be a lot of debris flow due to the burnt flora. We've seen this flood threat before in California.
What It Means for Flood Insurance
One of the things that came out of the recent flood insurance update on the federal side with the National Flood Insurance Program (NFIP) is the Risk Rating 2.0 and how it perceives flood threats.
The new Risk Rating 2.0 will be assessing a lot of flood variables when it comes to determining the premium rate for your property.
For Hoover residents, this type of event can add to the amount of flooding and flood type variables. Instead of just expecting potential flooding due to runoff or rising of bodies of water like Parker Lake and Cahaba River, property owners in Hoover will also be assessed for possible flash flooding and mudflow caused by this brush fire.
This could badly hurt your flood insurance premiums with the Risk Rating 2.0 especially once your renewal kicks in.

— Good thing I'm doing a private flood insurance policy, right?
Although Private Flood generally has cheaper premium rates, private insurance companies were first to assess a property's flood risk by looking at its flood data and not just the flood zone alone. This may still present a shift in your Hoover home's flood risk hence flood insurance rates.
Better Than No Flood Insurance
At the end of the day, it's best to still secure that flood insurance since we can't really tell how Hoover would respond to flooding in the next few weeks. We're looking at spring runoff, snowmelt, heavy rainfall, and now, fire scars of this as flood risks in Hoover.
If you need flood insurance, Alabama has been opened to more options due to increased risks from previous years. This way, you can get your flood insurance through either the Federal Emergency Management Agency (FEMA) and the NFIP or through multiple private flood insurance companies.
If you want to know how they are different, watch the video below:
Remember, we have an educational background in flood mitigation which lets us help you understand flood risks like brush fires, your flood insurance, and how to best protect the value of your property long-term.
If you've got questions, click the link below to go to our Flood Learning Center:
You can also use this link below to call us:
Be safe out there, Alabama.