The Federal Emergency Management Agency (FEMA) is rolling out changes when it comes to flood insurance rates across all states in the country. Today, we will unpack these changes coming to Ohio and how they can impact your flood insurance in the future.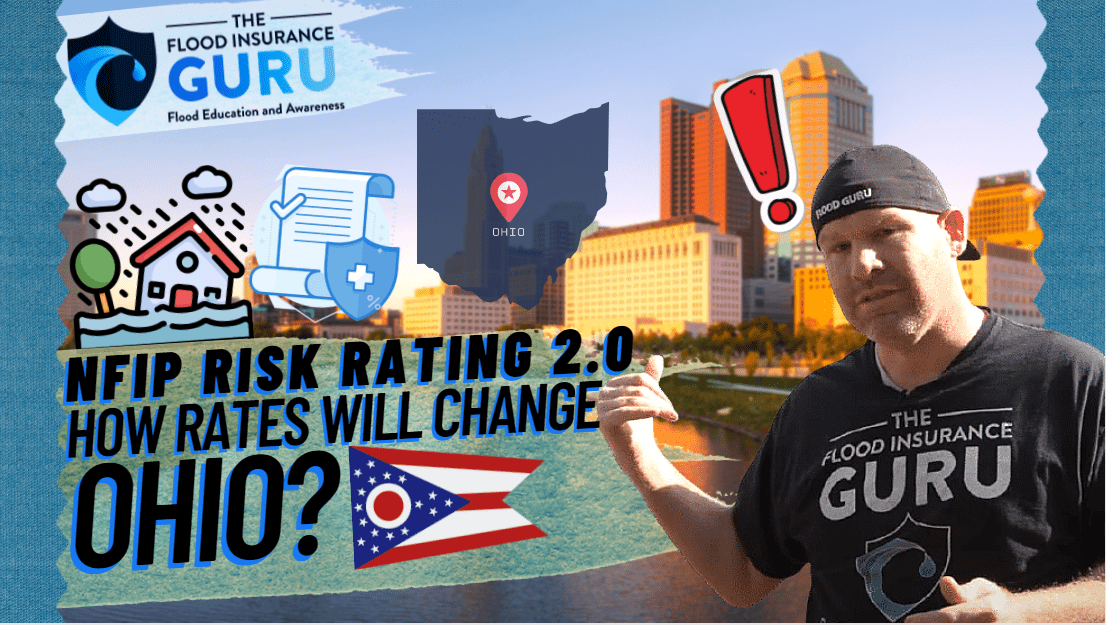 Today, we're looking into the upcoming changes to federal flood insurance in Ohio. Early this June, the majority of the state is currently under a flash flood watch due to rainfall. This is also during the time where the southeast part of Ohio was flooded which is why this type of season can really hurt you and your property if you're not protected.
Getting a flood insurance policy is a great start when it comes to protecting all your valuable property, be it that residential property, commercial structures that you use for business, or the stuff you have at home. However, it's equally important that you know the changes coming regardless if your insurance provider is through FEMA and the National Flood Insurance Program (NFIP) or the private flood insurance market through private insurance companies.
We're going to cover the changes with the Risk Rating 2.0 for the National Flood Insurance Program (NFIP). These changes will arrive on October 1, 2021.
The NFIP 2.0
The Risk Rating 2.0, or commonly known as NFIP 2.0 as well, is what's called equity in action. This update on the federal flood insurance program itself will allow you to no longer pay more than your fair share when it comes to premiums as this would now be based on the value of your property or home starting this October.
NOTE: FEMA and the NFIP won't solely rely on the property values that they have in order to finalize flood insurance premiums for homeowners across the United States. There's a ton of thorough research done in order to make sure that you get the most accurate flood risk data possible for your community, city, county, and property. These are things like:
Overall flood risk and flood frequency
Mitigation efforts made on the property's structure. Is your lowest floor above the base flood elevation? Do you have enough flood openings installed?
History of flood damage and flood loss due to flooding.
History and frequency of flood claims
Flood map designation. Is your property in a low-risk flood zone or a high-risk flood zone which is also known as the special flood hazard areas (SFHA)?

When it comes to the rate changes happening across the country, you're going to see these colors in ranges which represent these changes with flood insurance rates from FEMA. Now, each of these colors represents the good, the bad, and the ugly changes coming to each state.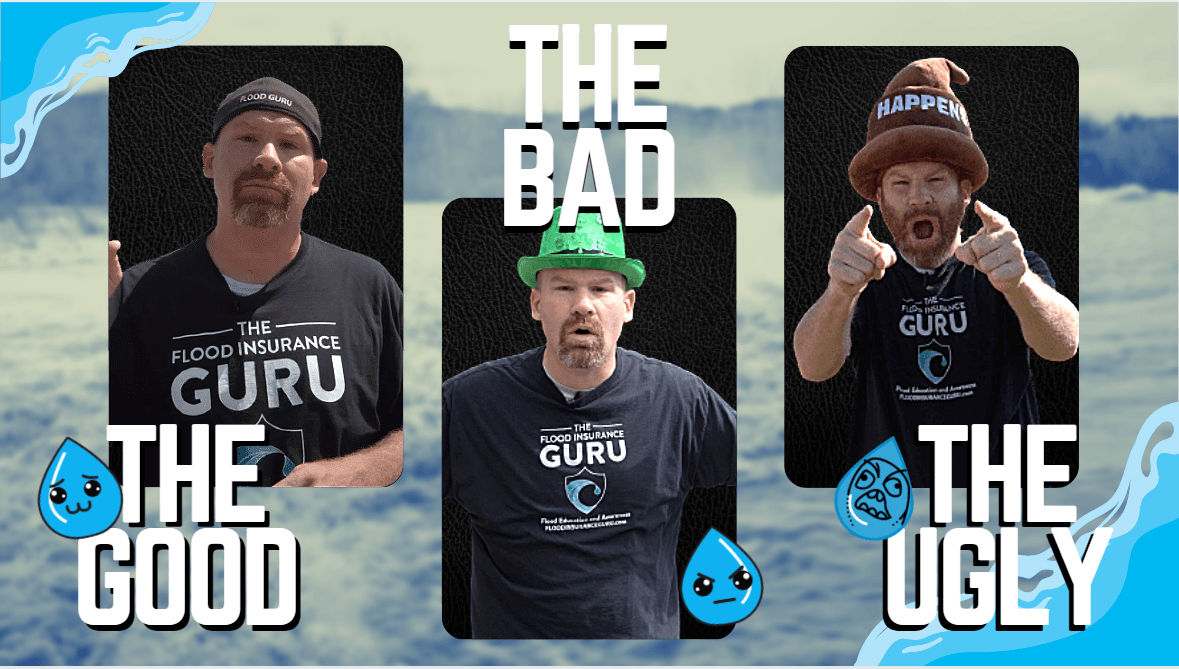 The Good
When it comes to the good changes, we're talking about 45% or 13,078 of the policies FEMA has in the state.
The good thing with this green portion is that it generally indicates a decrease in flood insurance rates of more than $100 per month ($1200 per year) on the affected policyholders. This means that you can get from $0 to more than $100 on your decrease. This decrease can really help those who are in close proximity to bodies of water like Erie Lake, Scioto River, and other lakes or reservoirs in the state.
These properties are generally the ones with significantly higher premiums and with an average premium of $1200 on FEMA's policy, getting that $100 per month decrease will be removing that thorn on your side.
The Bad
If there is good news, there are also bad ones, and for this one, it will be shown as that blue portion in the graph. This will impact another 45% or 13,241 policies in the state.
The bad change comes in form of that increase in rates you'll be getting. The increase will be ranging from $0 to $10 per month ($0 - $120 per year). If the green slice helps you ease into the federal flood insurance market, this one might be a good reason for moving into the private flood market.
Although this is a slight price increase, there's still that chance that it may not be manageable especially if you're insuring expensive properties. You wouldn't want to pay about $1500 for flood insurance premiums with the National Flood Insurance Program every year, only to get covered for $250,000 on a $500,000 property.
The Ugly
Lastly, we have the ugly changes which are the pink and grey portions of the graph respectively. Both of these will still get you an increase in flood insurance rates with FEMA although one is definitely the uglier change between the two.
The pink portion will cover 6% or 1,704 policies in the state. If you're part of this, your increase is going to range from $10 to $20 per month ($120 to $240 per year). This is significantly bigger than the one before since you're certain to have that increase regardless. This can also easily get your rates to almost $2000 depending on the value of your property and other flood data.
On the other hand, we have the grey portion which is the uglier change. Now, the changes coming to the 6% we mentioned before are already ugly because of the amount of increase you'll get in rates however this is definitely worse.
The grey portion will cover about 4% or 1,026 policies in Ohio. Although the number may be small, it's important to note that if you're one of these people, you're still going to get that increase of more than $20 per month (>$240 per year). This means that your flood insurance rate increase will be $20 at the lowest and can go up to more than $100 easily.
You can see the full graph we made for the changes coming to Ohio below: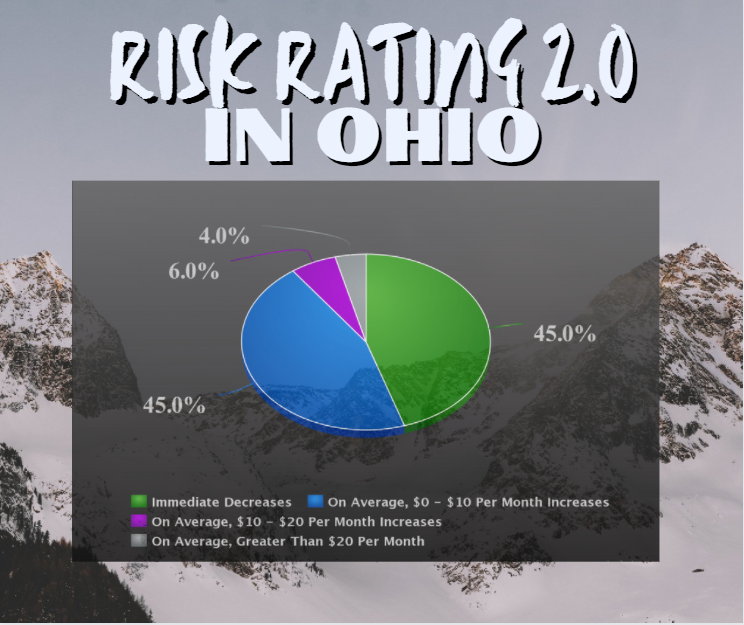 When Will It Happen?
Now, the date when you can adopt this program really depends if you're doing a renewal or if it's a new business policy. You see, you can expect these changes to start on October 1st and you're going to adapt to these rate changes if you're buying flood insurance from FEMA on or after that date.
On the other hand, if you're doing a renewal with FEMA after that date then you don't have to take in these new rate changes until April 1st, 2022.
So, you want to be very ready for this. We've been talking about this since last year since basically the NFIP is already 30 years old already and is in need of this change.
Nowadays, especially during this hurricane season where we face the risk of flooding due to heavy rainfall, storm surge, runoff, flash floods, and many more, it's important to understand that sometimes the actual risk that we face when it comes to floods isn't the flood waters inundating our homes, but how much flood coverage we're going to get or the lack thereof.
If you have questions on these upcoming changes, what are your flood insurance options in Ohio, or anything about flood, reach out to us through the links below. You can also watch this on our YouTube channel.
Remember, we have an educational background in flood mitigation and we want to help you understand flood risks through education and awareness in flood insurance and preparedness.