The Federal Emergency Management Agency (FEMA) is rolling out changes when it comes to flood insurance rates across all states in the country. Today, we will unpack these changes coming to Washington D.C., and how they can impact your flood insurance in the future.
In today's episode, we want to focus on Washington D.C. or the District of Columbia. Being that this is basically the center of our government and everything related to that, we want everyone to be prepared not only for the changes that the new National Flood Insurance Program Risk Rating 2.0 will bring but also how to best prepare for flooding.
We'll unpack the good, the bad, and the ugly changes coming to about 2,400 federal flood insurance policies in force.
The NFIP 2.0
The Risk Rating 2.0, or commonly known as NFIP 2.0 as well, is more of a move of equity. This update on the federal flood insurance program itself will allow you to no longer pay more than your fair share when it comes to premiums as flood insurance premiums would now be based on the value of your property or home starting this October 1st.

When it comes to the rate changes happening across the country, you're going to see these colors in ranges which are the green, light blue, dark blue, and grey range bars. Now, each of these colors represents the good, the bad, and the ugly changes coming to each state.
Now, let's talk about how these colors will change federal flood insurance in Washington D.C. once this update kicks in.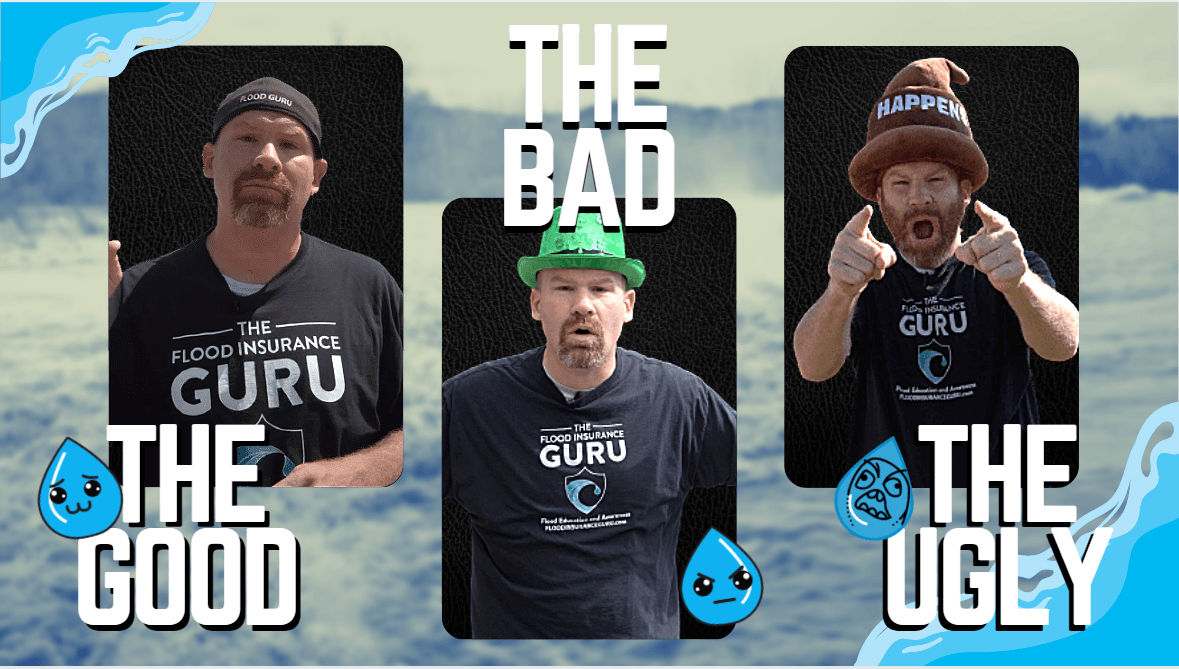 The Good
First, let's talk about the extreme range you'll see with the Risk Rating 2.0 and that's the green bar. D.C. might be the state with the biggest good change when this update kicks in.
About 1,737 or 73% of total policies in the District of Columbia will receive a decrease of more than $100 per month ($1200 per year) on their flood insurance rates. Since the average of the premiums in the state is about $815, this will really help you save a lot once the update kicks in.
The Bad
As we're moving into the bad change or the light blue range bar, we're going to see an increase in flood insurance rates for the affected properties. This increase starts at $0 and up to a maximum of $10 per month ($0 - $120 per year) and will affect about 582 or 24% of the active FEMA flood insurance policies in the state.
This means that we're expecting flood insurance premiums to start at the $900, if not the $1000 mark, once this update starts in October.
The Ugly
As we move further down the line, we're getting to the smaller percentage but uglier and more drastic rate changes with the NFIP 2.0. There are two parts of this ugly change: the dark blue range and the grey range where the latter is considerably much uglier of a change than the former.
The dark blue range will bring an increase that ranges from $10 to $20 per month ($120 to $240 per year). This change will impact about 42 or 2% of the policies in force.
On the other hand, the grey range will have the 1% or 35 policies get an increase of more than $20 per month ($240 per year). As you can observe this ugly change, whether you're in the dark blue or grey, will blow your insurance premiums out of the water since it will start at that $1000 mark.
A full graph of these changes can be seen below: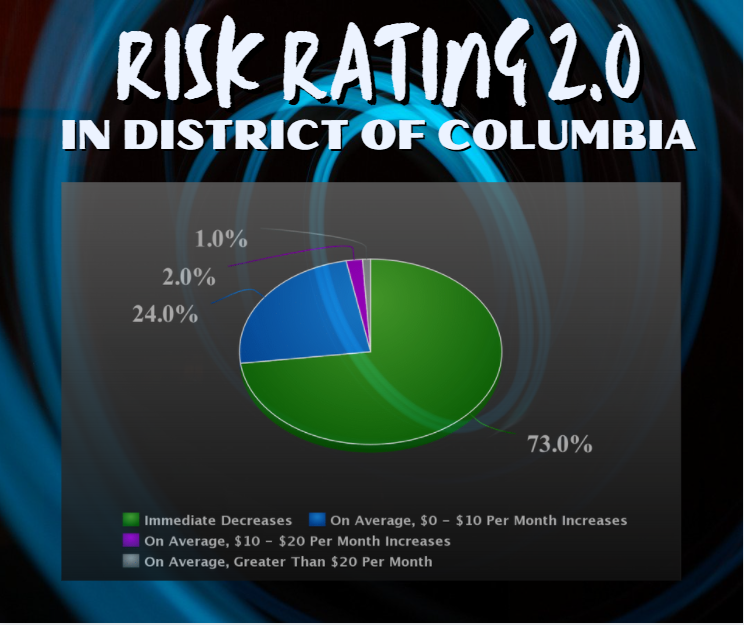 When Will It Happen?
Now, the date when you can adopt this program really depends if you're doing a renewal or if it's a new business policy. You see, you can expect these changes to start on October 1st and you're going to adapt to these rate changes if you're buying flood insurance from FEMA on or after that date.
On the other hand, if you're doing a renewal with FEMA after that date then you don't have to take in these new rate changes until April 1st, 2022.
We've been talking about this since last year since basically the NFIP is already 30 years old already and is in need of this change. If you have questions on these upcoming changes, what are your flood insurance options in Washington D.C., or anything about flood, reach out to us through the links below. You can also watch this on our YouTube channel.
Remember, we have an educational background in flood mitigation and we want to help you understand flood risks through education and awareness in flood insurance and preparedness.