Homeowners across the country are faced with a lot of insurance policies needed to sustain their property and homes. This ranges from your standard homeowners' insurance policy to other damage insurances.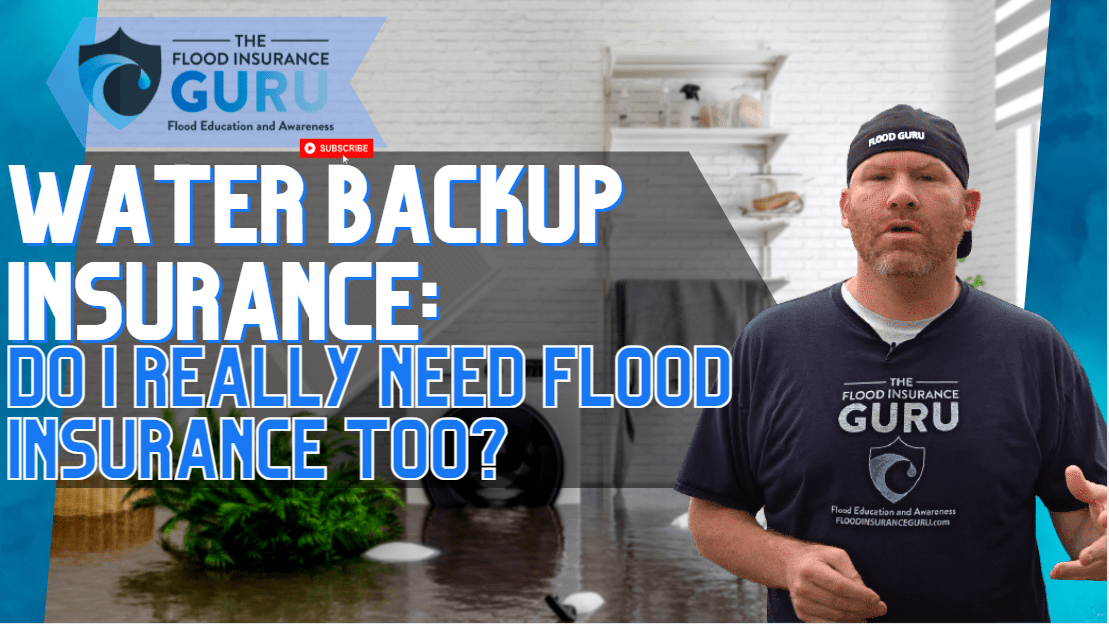 Today, we want to address one of the most common questions with insurance that homeowners usually ask. Does water backup insurance cover flooding?
What is Water Backup?
First thing's first, we have to address the actual definition of what a water backup is. Generally, water backup pertains to the incident(s) when something blocks or stops the natural flow of drains from the pipes that exit your home. This could be sewer backups that are clogged due to debris, overflow of rainwater, or when a sump pump fails so it forces water into your home.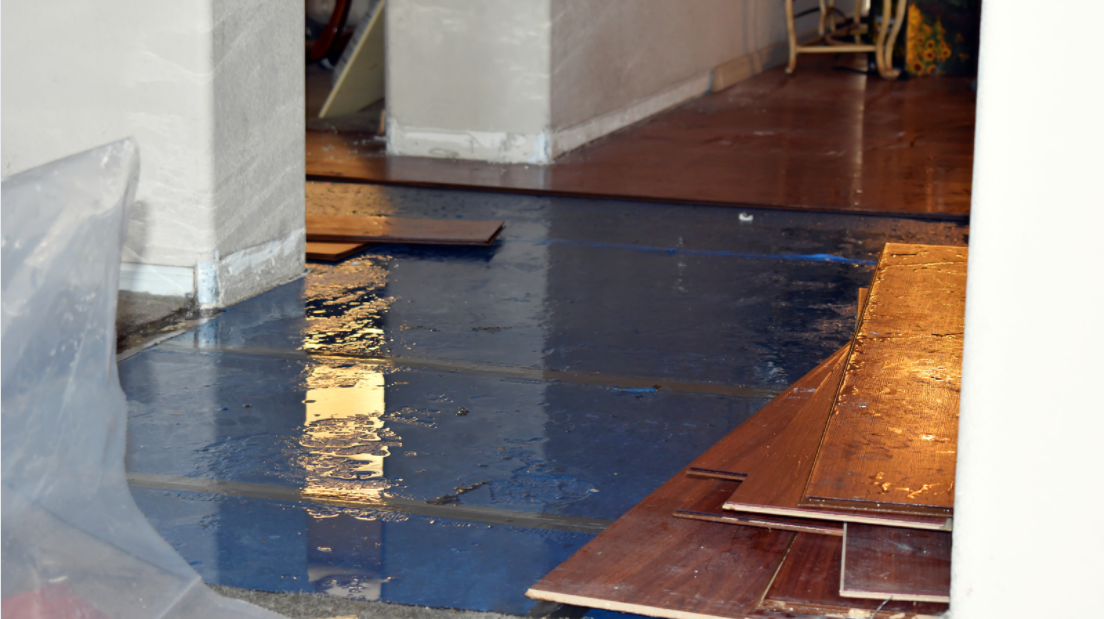 Basically, the water that's coming from your home but failed to get out. This area covers things like septic systems, sump pumps, and/or sewer systems. This time of damage actually has coverage from your insurance however do you still need flood insurance when you're already covered for water backup coverage?
Is Flood Insurance Necessary?
To understand the difference between these two coverages, we first need to go back and understand what floods actually are. Generally, flooding is any incident where surface water from outside of your home inundates your property. This may be due to a storm, continuous heavy rainfall, or coastal flooding.
You might say that they should be covered within a single policy since they are both water damages to your property or home. However, it's important to keep in mind that these two things are different coverages.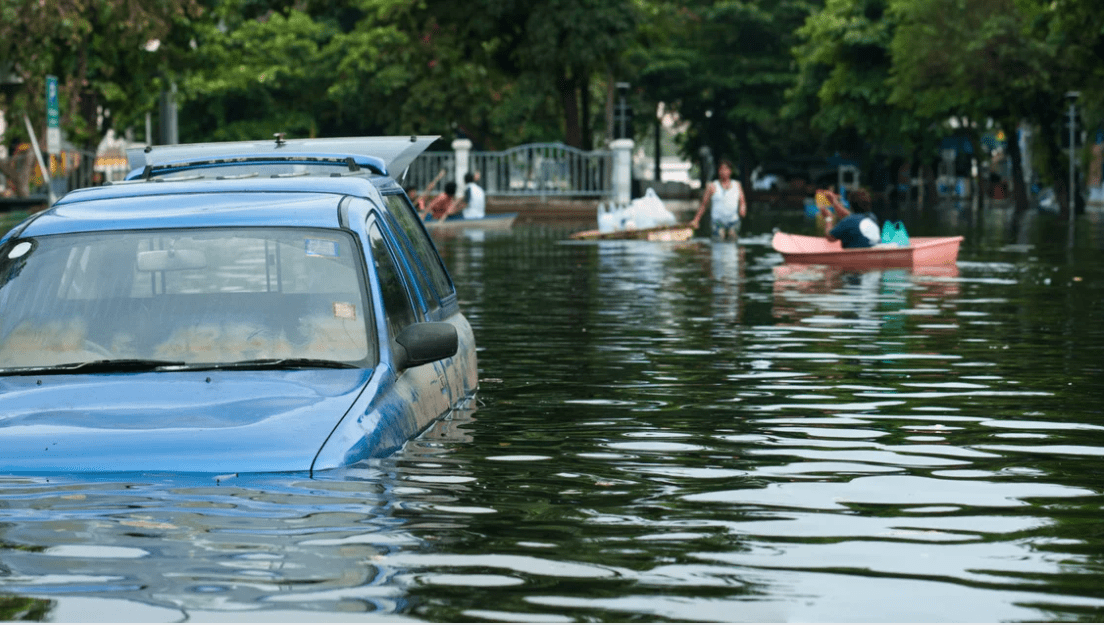 Even if you already have water backup coverage, unfortunately, this won't really get you covered if we're talking about flood damage. This also means that flood insurance won't cover you for water backup since most insurance companies in the industry will be considering that "Rule of Two".
The rule of two on flooding, according to FEMA, states that surface water will only be considered a "flood" if it impacts at least two acres of normally dry land or two properties within the same area. Considering that water backup has a smaller scale which only impacts a single homeowner, it doesn't really fall into the coverage of flood.
Now, let's talk about your flood insurance options.
Flood Insurance Options
The NFIP
The National Flood Insurance Program (NFIP) is purely managed by the federal government since this is FEMA's answer to flood insurance. An NFIP flood policy can get you flood coverage on both your dwelling and the contents within it.
When we say dwelling, this simply pertains to either the residential property or commercial building that you're trying to insure with NFIP and FEMA; contents will be more about the personal property and items you have inside the insured building.
There is a coverage limit when it comes to federal flood policies. Flood damage to buildings will be covered to a maximum of $250,000 for residential policies and can only go up to $500,000 maximum if it's for a commercial property. Regardless of the type of property you have written, you can expect to get a $100,000 maximum contents coverage from an NFIP policy.
READ: National Flood Insurance Program Risk Rating 2.0 Update
There's also what's called the Increased Cost of Compliance (ICC) coverage. This is a $30,000 additional coverage for your property in order to make sure that there are flood mitigation efforts made on the property according to the federal government's standards.
Generally, this can include sandbagging your property, installing floodproofing walls, raising your lowest floor from the base flood elevation levels, and putting flood openings. The labor that goes into making these mitigation efforts happen will also be covered under the ICC.

There are also perks with your participating community. A participating community gets access to federal flood insurance and disaster assistance by meeting their standards on flood mitigation and disaster preparedness. The efforts put in by a community won't be unnoticed as this can help on raising your Community Rating System (CRS) score.
The CRS measures and rewards the overall flood mitigation efforts done by the community according to FEMA's standards on floodplain management. Simply put, the higher your CRS score is, the bigger the flood insurance discount you'll get from FEMA and the NFIP.
You can start enjoying your NFIP policy after a 30-day waiting period from the flood insurance purchase.
The Private Flood
If the federal flood insurance option doesn't really work for you then you can manage this new floodplain mapping through the private flood insurance market. It's important to note that this market will solely be managed and provided by private insurance companies which generally means that the red tapes FEMA and NFIP has to go through won't be there.
The first thing you'll immediately see with the private flood market is that there are significantly shorter waiting periods for your flood policy. Once you have everything settled and paid for, the wait period for the private flood carriers will follow a much shorter timeframe compared to NFIP. A private flood insurance policy can take effect on 7 or up to 14 days maximum.
Another good thing coming out of private flood insurance is that there are no coverage limits. This means that you won't really need to stress over how to get covered for a $500,000 home since it will be fully covered by your policy. This is the same with contents coverage and you'll also get additional coverages like replacement costs, additional living expenses, and loss of use.
Fair warning, it's a known issue in the private insurance market in general that they will do moratoriums when there are risks that are too high for their comforts.
This simply means that they will either put a stop or take a break from providing flood insurance policies to a certain area that has higher risks. There's also a chance that you might not get to buy flood insurance from them once they decide to non-renew your policy.
What Really Matters
Understanding your insurance coverage from a homeowners insurance policy, renters insurance policy, water backup insurance, and flood insurance is the key to ensuring that you bounce back from any possible damages due to natural disasters or lack of maintenance. You want to get yourself a good insurance agent who can help you explain these coverages and how they differ.
If you have any questions about flood insurance, insurance coverages, or anything related to floods, click the link below to access our Flood Learning Center where we try to answer your questions on flood insurance and beyond.
Remember, we have an educational background in flood mitigation and we want to help you understand flood risks, your flood insurance, and mitigating your property long-term.