Climate change is something than many people do not want to talk about. Is the earth getting warmer or is not? How is human behavior possibly contributing to it?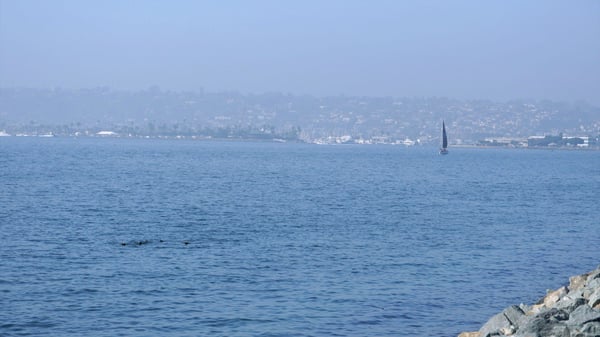 Whether you believe the earth is getting warmer or not one thing is true. Natural disasters are getting bigger and bigger. Let's take a look at 2017 and hurricanes. That particular year 2 of the biggest hurricanes in history hit the U.S. Hurricane Harvey dropped more than 40 inches of rain on Texas. This caused widespread flooding across the Houston area.
The Midwest flooding of 2019 saw areas flood that had never flooded. It was one storm after another. Each one feeling stronger and stronger.
Then there was the flooding in Alabama in 2019 as well. You had areas in low risk flood zones flooding as a result of an increased amount of rainfall. I mean just this morning AL. com was talking about flooding today and flurries tonight in Alabama.
So as you can see these climates shift back and forth.
So in this episode of podcast we want to discuss how climate change impacts the National Flood Insurance Program, flood maps, and private flood insurance.
Climate Change and the National Flood Insurance Program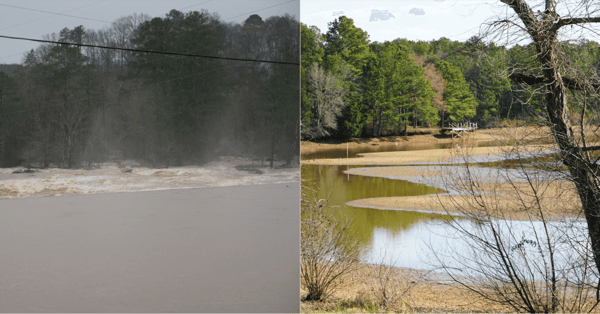 Looking at the National Flood Insurance Program first they do not currently use climate change as a factor when building out flood insurance rate models.
Should they? Maybe or Maybe not?
NFIP Risk Rating 2.0 plans to address climate change as part of its rate building model. This could be good for some and bad for others. Let's look at some coastal areas in Texas and Florida. These areas could see significant rate increases as the risk is addressed correctly. Now if you live in a low risk flood zone you have the same rate whether you live in Miami Florida or Birmingham Alabama. However as you can imagine the flood risk in Birmingham Alabama could be significantly higher due to heavy rainfall causing flooding in areas like Pelham or Homewood Alabama.
So what about flood maps?
Climate Change and Flood maps
Like the current rating models flood maps do not currently address climate change in areas. Instead they are broken down to low risk, moderate risk, high risk, and coastal flooding. This is one thing that stopped private flood insurance from becoming available for a long time. Companies do not want to move into an area until they could truly address a risk.
Climate Change and Private Flood Insurance
Well this is exactly what some flood insurance companies have done. As Houston Texas has seen some major climate change over the last 5 years you have started to see a lot of private flood insurance companies pull out. One reason is they are using date to forecast the rating models. While some look at flood maps some look at their own model. Some use climate change and historical flood date to determine rates.
One area where this has started to happen is in East Alabama. Areas of Anniston and Jacksonville Alabama have started to see significant flood insurance rate increases. While these particular property owners did not have flood claims these companies are starting to get a better idea of the flood risk.
So as you can see whether we agree on climate change or whatever its called one thing is for sure. Flooding continues to be the largest natural disaster and flood insurance models will soon address it.
If you have more questions about how these things could impact your flood insurance then make sure to visit our website. You can also check out our daily flood education videos on our YouTube channel.