Today we're talking about should flood insurance be required on all properties? Remember if you've got flood questions, you can always visit our website Flood Insurance Guru. We also have resources there to help you understand elevation certificates.
Should flood insurance be required on every property? Let's talk about some case studies that are starting to prove that this might not be such a bad idea.
Houston, Texas

Nebraska City, Nebraska

Florence, Alabama

Tulsa, Oklahoma

Knoxville, Tennessee
Let's take a look at Houston, Hurricane Harvey, and even the hurricane and recently or the tropical storm that recently came through, both dropping over 40 inches of rain within a 72 hour period. In our previous podcasts we've talked about the increased intensity of storms, climate change, and even rising sea levels possibly creating stronger storms.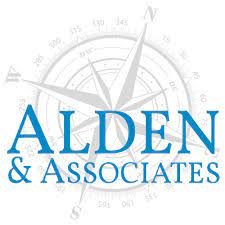 It doesn't matter if you're in a high risk flood zone or in a low risk flood zone. However, what happened recently though is a lot of these properties were flooded for the second time in two years and they're in low risk zones. One of the reasons is FEMA flood mapping is out of date. While FEMA is working very hard to change this flood maps can create an even larger problem.


Now let's take a look at the Oklahoma flooding and the Nebraska flooding from early 2019 what happened there? They called it a boom, which was basically the perfect storm that came together in Nebraska with snow melting rapidly, large amounts of rainfall at one time and it flooded a lot of areas like Nebraska City and Carney, Nebraska.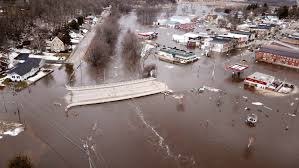 These areas that normally would not have flooded did flood because of large amounts of rainfall. You know the same thing happened in Tulsa, Oklahoma along the Arkansas River. You have a lot of areas that flooded and people were told they did not need flood insurance.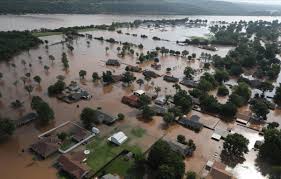 Florence, Alabama had the same situation with large amounts of rainfall for really a few weeks. What happened is that the power company who runs a lot of the lakes and manages the water flow with the river just couldn't release water in enough time. So a lot of areas flooded that were in low risk flood zones.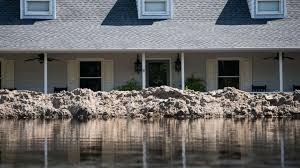 Knoxville Tennessee flooded in early 2019 as a result of large amounts of rainfall. The tributaries that feed the Tennessee river had no wahere for the water to go. So it filled the floodways and kept going. These are just some studies that show us the historical flooding issues that we're having right now in these low risk areas. So that poses the question, should flood insurance be required on any property that has a mortgage?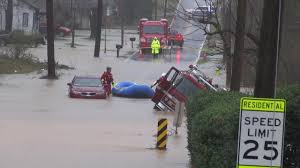 These studies are starting to show us maybe flood insurance should be included like home insurance is if you have a mortgage. It would help do a better job of protecting the bank and protecting the customer. If you decide not to take it, should you have the availability of disaster assistance? These are some things that are being discussed right now as FEMA looks at changing its maps. It is looking at a better way of providing flood insurance to the people of the United States.


Bringing in the private market, where should flood insurance be required or should it not be required? Those are all things they're wanting to address right now. As we've talked about Houston, Tulsa, Nebraska city, Florence, Alabama, and Knoxville Tennessee all of these areas were low risk.
One of the common questions we always get is, hey, I can't get flood insurance because I'm in a low risk flood zone, which simply isn't true. Always remember that. Typically you're going to get your best rates in these areas. The average premium in these areas is about $400 a year. So it can be very inexpensive.

So those are some things we want to talk about today. Do you think flood insurance should be required, just like home insurance is required? Let us know what you think, comment below.
Remember if you've got questions about flood insurance, about flood zone changes or what flood zone you're in, you can always check out our Youtube channel and our Facebook page, the flood insurance guru, where we do our daily flood education videos.