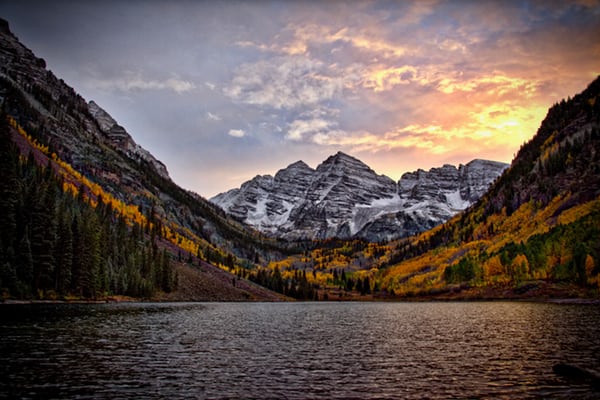 Today we are discussing the upcoming flood insurance map changes for Aspen Colorado and Pitkin county Colorado. Here are four things we want to address today.
Why are the maps in Aspen Colorado changing?
Who will be impacted?
Can you fight the changes?
What are the flood insurance options in Aspen Colorado?
Why are the Flood Insurance Maps Changing in Aspen and Pitkin county Colorado?
So why are the flood insurance maps changing in Aspen Colorado? Land development and increase in snow fall runoff are just a few reasons why. Aspen has also had a history of flooding through the years, but these maps are also being updated because certain things point to additional flooding exposures.
Flooding Risks in Aspen Colorado
Aspen and Pitkin county Colorado have some unique flood exposures. Lets talk about a few of them. Being at a higher elevation that many other parts of the country Aspen gets a lot of snow and snow pack. As a result this snow pack usually starts to melt late spring and early summer. There are some things that can complicate this situation. You have many small creeks that come together in this area to dump into the Roaring Fork River. A combination of this snow pack melt and spring rain storms can quickly cause flooding issues because of the runoff from the mountains. Regular flooding from runoff is also an additional risk because of all the different rivers and creeks that come together in Colorado. This especially can create hazardous conditions from properties that sit in valley areas.
Who is Being Impacted in Aspen and Pitkin county Colorado?
The impact for Aspen Colorado will be fairly large from a percentage standpoint. 7.7% of the population could be impacted by these changes. It does not mean its a bad impact . Some will be removed from high risk flood zones and some will not.
Right at 1400 property owners are predicted to be moved into a high risk flood zone. This means they will either be moved from a flood zone x to a flood zone A, or flood zone AE.
Can You Fight the Flood Zone Changes?
So can you fight the flood zone changes? Yes you can fight it because of the way FEMA makes their flood maps and determines the flood zones these changes are not always accurate. For example FEMA might say your property is in a high risk flood zone but your house sits on a hill. FEMA is using the entire parcel in determining the risk and not necessarily the structure.
So what do you need to fight it? Well generally the easiest thing is to have an elevation certificate. What is an elevation certificate? This is a certificate done by a surveyor that shows the different elevations of the home and how they compare to the base flood elevation. How much do elevations cost? The national average on these range from $500-$700. Who can help you fight it? At The Flood Insurance Guru we help people fight these everyday. So how do you know if you are a good candidate to get your flood zone changes? The best place to start is by looking at the lowest adjacent grade on the elevation certificate. If it is more than a foot above the base flood elevation then you might be a good candidate. If not then we recommend letting us do a deeper flood zone change review for you.
What are the Flood Insurance Options in Aspen Colorado?
When it comes to flood insurance in Aspen Colorado or other parts of Colorado you have two options for flood insurance. You can go through FEMA or NFIP and the private flood insurance market.

Private Flood Insurance
Private flood insurance is done a little bit differently than NFIP. First of all it is backed by private flood insurance. So while NFIP has to accept all risks private flood insurance can pick which risks it wants. Because of these many times private flood insurance rates can be 50% less than NFIP policies. So what does a private flood insurance policy cover?
Private flood covers the building and contents like NFIP does but does not limit the coverage. Some other things they offer are contents coverage in basements, temporarily living expenses, and replacement costs on contents.
Understanding the upcoming flood map changes forAspen Colorado can be overwhelming. Is it impacting you, how much it is impacting you, and when will you be notified? Maybe you have more questions about these changes or want to get a flood insurance quote. You can click the link below to start this process. Remember to visit our website Flood Insurance Guru, our YouTube channel The Flood Insurance Guru, and our Facebook page The Flood Insurance Guru where we do daily flood education videos.