The Coronavirus has had a big impact on the country it has altered most of Americans lives and people world wide. We are entering week 3 of the stay at home order. Kids are out of school, parents are out of work, or at least most are working from home. Sports has even come to an end. To say it has forced change would be an understatement.
So everybody's lives have changed but have they all changed for the bad? I heard a coach tell his wife the other day that he didn't know his daughters favorite color until this pandemic hit. Many lives have come to a stand still but that has helped many people grow closer to their families and spend more time together.
I know my days now involve cooking breakfast for the family before doing a little bit of work before it's time for me to take Lydia and her baby dolls on a ride around the neighborhood. You can see below how much she enjoys life.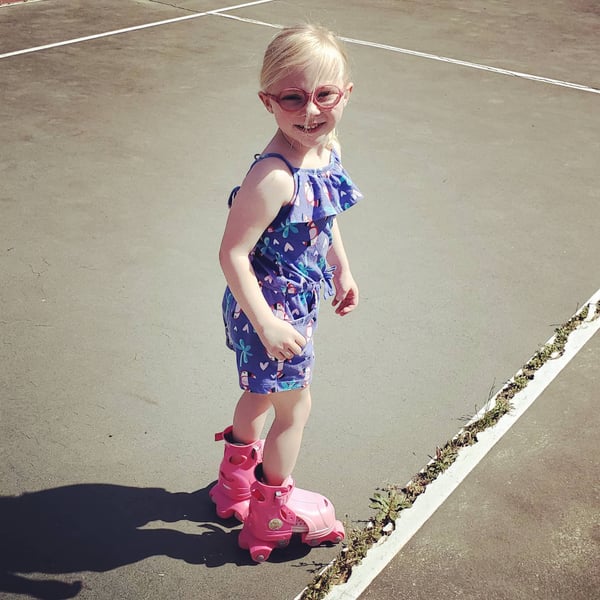 My wife has taken a liking to Tik Tok not sure if thats a good change or a bad change. We are all in the same house and healthy so far, so that's what matters
When thinking about all these changes that everyone is going through It helps me think that good things can come from disasters. They always say nothing grows jobs more than a natural disaster. Just like nothing may change a flood map more than a disaster.
FLOOD MAP CHANGES
Are all these changes bad? No not at all let's look at three areas that have map changes happening in the next few weeks. Grundy, Randolph, and Vernon county Missouri will receive new maps in May of 2020. Like what we have learned from the Coronavirus pandemic there can be good changes and there can be bad changes.
There are usually 3 results of these maps. Either you are moved from a low risk zone to a high risk zone. a high risk zone to a low risk zone, or you have no change at all. These two particular areas that are changing over the next few weeks have just has many people being moved to a low risk flood zone as those moving to a high risk flood zone.
Just because you are being moved to a high risk flood zone does not mean the world is ending.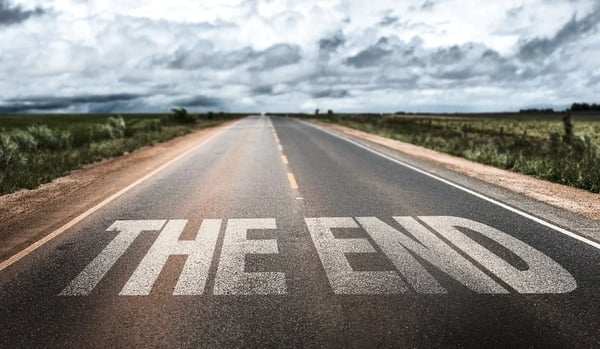 FEMA is trying to be proactive in protecting your property, even if it has never flooded before. Also just because you are being moved to a high risk flood zone does not mean its accurate.
Flood maps can be wrong?
Yes they can all the time because of the way parcels are used in creating flood boundaries. You house might be 50 feet up on a hill but the parcel may not show that.
So what exactly can you do in areas like this?
Well there is something called a letter of map amendment.
This is the process of having your property or structures removed from a high risk area. There are usually a few documents FEMA wants to see like a flood insurance rat map, a property deed, an elevation certificate, and a tax assessors plot.
What FEMA is looking for is that the lowest adjacent grade of the property is above the base flood elevation and there hasn't been a history of flooding on the property. These are the two driving factors for getting your flood zone changed.
So what if you don't qualify for this?
Well you still have 4 options but they all require insurance.
Preferred flood policy

Newly mapped flood policy

Standard flood policy

Private flood insurance policy
A preferred flood insurance policy is a National Flood Insurance Program flood policy for a low risk area. This can be taken out for a high risk area if you get the flood insurance before the flood map changes. Remember these policies take 30 days to go into effect.
The benefit is when the flood zone changes you still have the preferred rates since it was taken out before the map change.
The other options all have to do with getting coverage after the flood map change.
A newly mapped flood policy is when a policy is taken out on a property that has had a flood zone change within the last 12 months. Special pricing applies for the first 12 months before the rates slowly adjust.
Option 3 is doing a standard flood policy you should only do this option if it has been longer than the 12 months since the flood map change. The pricing on these policies are completely different than the newly mapped rates.
The last option many times can be one of the best options and that is private flood insurance. Its important to understand that private flood insurance is not available to just anyone. If you have a FHA loan as of April 2020 then you would not be allowed to get private flood insurance.
Private flood insurance is flood insurance provided by private companies. They do their own underwriting and determine risks differently than the National Flood Insurance Program. As a result many times rates can be 40-50% less. However unlike the National Flood Insurance Program, private flood could decline someone simply based on an area.
So these are the 5 true options you have for these flood map updates in Grundy, Randolph, and Vernon county Missouri. If you have more questions about these changes make sure to check out our YouTube channel where we do daily flood education videos. You can also check out our daily flood podcast.
Remember we have an educational background in flood mitigation which means we can help you understand your flood risks, flood insurance, and mitigating your property against flood risks.