Late 2018 and early 2019 has shown us flooding can happen anywhere and anytime. Many parts of the U.S. had much larger amounts of snowmelt than in years past. As a result this caused widespread flooding in the spring through out the country.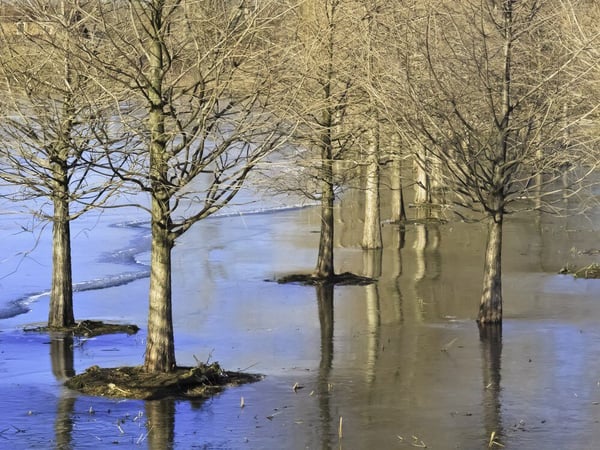 Many of these property owners impacted were not in high risk flood zones and as a result did not have flood insurance. So that poses the question can you purchase flood insurance in Minnesota just for wet season?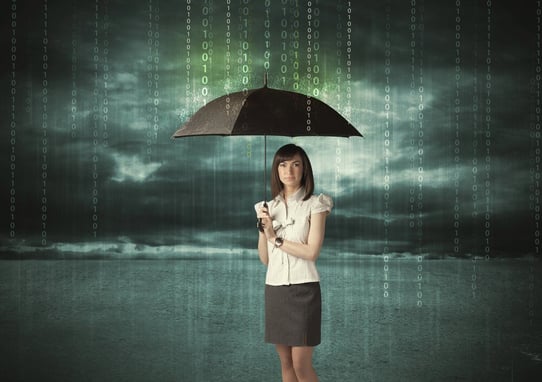 If so then when is wet season?
In areas like Minneapolis and Duluth Minnesota wet season is considered November through March for snowfall and March through May for rainfall. However as 2019 showed us this wet season can easily extend into summer time.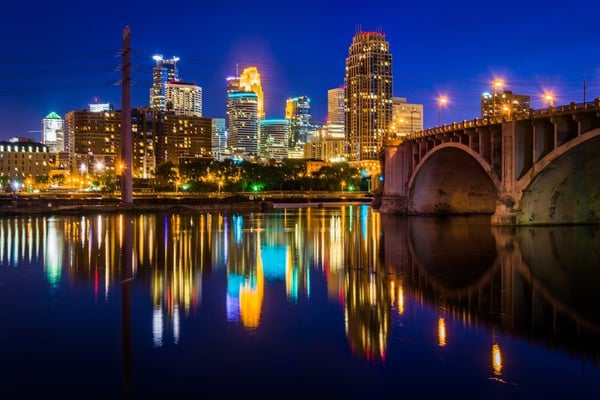 So why did this flooding occur in Minnesota?
As we mentioned earlier Minnesota experienced very large amounts of snowpack in 2019. So when the spring storms came through it increased the melting period from 2 months to matter of weeks. All this additional snow fall had no where to go and in some situations it was like icebergs floating down the Mississippi.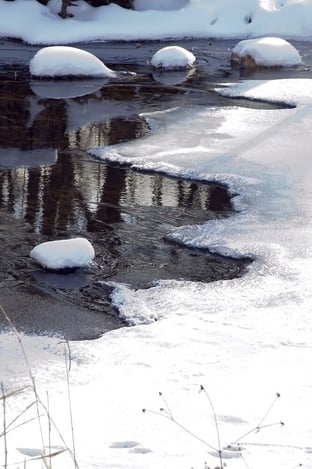 As you can see wet season can range depending on the circumstances. So let's get back to our original question.
Can flood insurance be bought just for wet season?
Yes flood insurance can be bought just for wet season in Minnesota. Let's talk about what the options are and what some additional fees might be.
When it comes to flood insurance in Minnesota there are two options available.
National Flood Insurance Program and private flood insurance
Let's look at the National flood Insurance Program's guidelines for doing a policy for wet season.
The National Flood Insurance Program requires payment in full on all flood insurance policies. They only allow a policy to be cancelled for a few reasons. They generally refer to this as rule 26 in their manual.
According to FEMA the following cancellation reasons are acceptable under rule 26.
Building sold, removed, destroyed, or physically altered and no longer meets the definition of an eligible building
Contents sold, removed, or destroyed
Policy canceled and rewritten to establish a common expiration date with other insurance coverage for same building
Duplicate NFIP policies
Nonpayment of premium
Risk not eligible for coverage
Property closing did not occur
Policy not required by lender
Insurance no longer required by lender because property is no longer located in a Special Flood Hazard Area because of a map revision or LOMR
Condominium unit or association policy converting to RCBAP
Mortgage paid off
Voidance prior to effective date
Insurance no longer required based on FEMA review of lender s Special ' Flood Hazard Area determination
Mortgage paid off on an MPPP policy
Insurance no longer required by the lender because the building has been removed from the SFHA by means of a LOMA
Policy written to the wrong facility
Continuous lake flooding or closed basin lakes
Cancel/rewrite due to misrating
Fraud
HFIAA Section 28 refund
Outside of these buildings being uninsurable most of these reasons have to do with mortgage companies. So what happens if you don't have a mortgage? Can you only buy flood insurance in Minnesota during wet season?
In many situations its challenging getting the flood refund back if a lender never required it. As we have gone through over 20 different reasons you can see there is no reason for cancelling a policy because coverage is no longer needed and there is no mortgage.
Now that we know how NFIP works on prorated cancellations during the west season. Let's look at private flood insurance.
Private flood insurance works differently than NFIP. NFIP is mandated by FEMA and private flood insurance guidelines are set by the individual company.
Private flood insurance does allow for policies to be prorated. If you have a mortgage they also have strict guidelines for cancellation, but let's assume there is no mortgage.
Can you cancel a private flood insurance policy after wet season if there is no mortgage?
While the short answer is yes, there are two things you need to understand
Fees
Minimum earned premium
Most private flood insurance companies charge multiple fees on a policy there are policy fees, broker fees, and even surplus fees. It's important to understand that if you are cancelling a policy midterm these fees normally are not refundable.
The next thing to look for with private flood insurance companies is minimum earned premiums.
What is a minimum earned premium?
This the minimum amount of premium the insurance companies keeps regardless of when the policy is cancelled.
Some common amounts are 25%, 50%, and a 100%. You want to pay close attention to these minimum earned guidelines before signing an insurance contract with a private flood insurance company.
We talked about the confusion of understanding exactly when wet season in Minnesota is and that it can widely range. This can make cancelling a flood insurance policy difficult because you want to protect yourself. This is also why we always recommend not cancelling a flood insurance policy. Most floods occur when most people are not expecting it.
If you have further flood insurance questions about exactly how to get a better understanding of flood insurance during wet season in . Minnesota then please visit our website. You can also check out our YouTube channel or our Facebook page The Flood Insurance Guru. We also have daily updates on our Flood Insurance Guru podcast as well.