We've talked about the updates for canceling flood insurance policies from the federal side of flood insurance.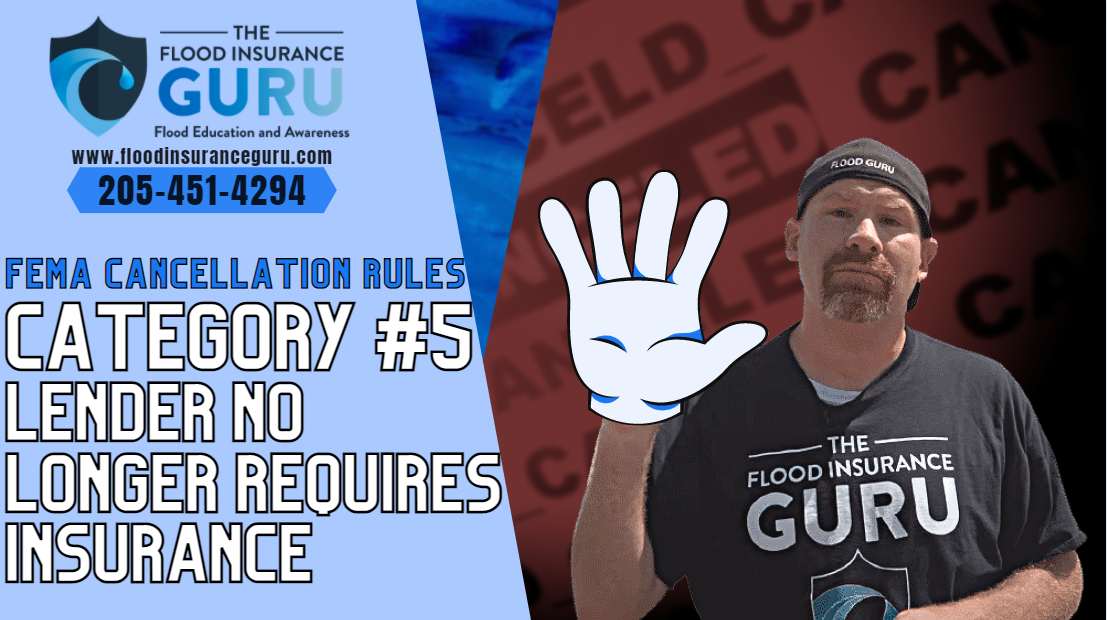 We've covered things like no insurable interests, establishing common expiration dates, duplicate coverage, and being ineligible for flood insurance coverage which are Categories #1, #2, #3, and #4 respectively.
Today, we'll keep the train going as we want to discuss Federal Emergency Management Agency (FEMA) Cancellation Reason and what category covers it when your mortgage lender no longer requires you to carry flood insurance for your property.
Flood Zones & Why They Matter
Before we dive into the cancellation details in both the legacy and updated program, we want to review first the conditions where your mortgage lender will require you to get flood insurance for the property.
If you've been following us, you know that we really highlight flood zones when it comes to our content. Other than this being a threat to your safety as flood zones determine which areas are more prone to floods, it's also a headache when it comes to costs.
Depending on what zone your property sits on, your mortgage lender can actually require or not require you to carry flood insurance for the property.
One of the situations or conditions where this can happen is when your property sits on a high-risk flood zone like Flood Zone A, Flood Zone AE, or any flood zone that starts with an A honestly. This also includes the coastal Flood Zone V.
This is because both the federal government (i.e. FEMA) and your bank will make sure that the property has enough safeguard in place to protect your home from flood damage and flood loss. Another reason where your mortgage will require you to carry flood insurance is sometimes solely based on the lender's discretion.
The flood zone of your property will solely be based on the current flood insurance rate map (FIRM) or flood maps that your community has. The thing about FIRMs or flood maps is that properties will get moved into or outside of these high-risk zones or the SFHA. Whenever there are new flood maps, you can expect that properties will also be changed from a low-risk flood zone to a special flood hazard area (SFHA).
Category #5 - Lender No Longer Requires Insurance
Now, let's say you're in the SFHA which means that you're being required by your lender to have flood insurance on the property, and then FEMA and the NFIP release a new FIRM for your area which causes your property to be moved to a flood zone X. As you can remember, flood zone X is one of the most common low-risk flood zones and doesn't really require properties to have flood insurance.
This means that you can cancel your flood insurance for that property. Although we highly discourage canceling flood insurance when you're in a low-risk zone because you can still get flooded at any given time, you can still continue without flood insurance.
In the legacy program, you can have your policy be canceled through Cancellation Reason Code #8 to indicate that your lender no longer requires flood insurance on your home.
What's Changing?
As you know by now, FEMA's changing the cancellation details, and for Reason Code #8 or when a policy is no longer required by the lender will be classified as Category #5. This means that Reason Code #8 will no longer be available to be used as a cancellation reason because it's been changed to Category #5.
Here's a list of the conditions that FEMA wrote when it comes to the Category #5 cancellation reason:
Your lender required you to get flood insurance for a loan closing, but later on, discovers that the property doesn't reside in the SFHA.

There are no paid or pending claims.

Your insurer has to inform you that you can keep the policy despite not being required instead of canceling it.
This can really be a good thing when it comes to finances because you get to eliminate flood insurance costs from your budget however, as we said before, it's not really something we encourage since flood insurance protects you from losses even if you're not in a high-risk flood zone.
Equally, it's important to note that FEMA themselves has shown data that at least 25% of flood insurance claims come from low-risk flood zones. In layman's terms, low-risk flood zones get flooded too.
If you want to get help understanding when you'll be required to carry flood insurance, not only with FEMA and the NFIP, but also with the private insurance carriers, reach out to us, how flood insurance work, and how your FEMA policy can be canceled, where to buy flood insurance, understanding your risk of flooding, or anything related to floods, click below to access our Flood Learning Center.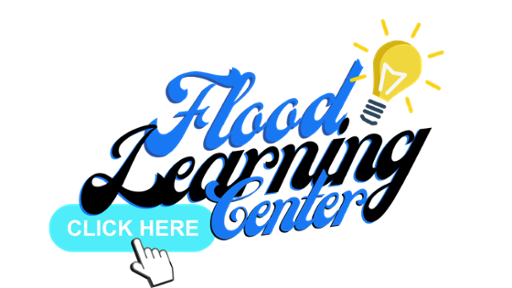 You can also click my picture below to call us for your flood insurance concerns.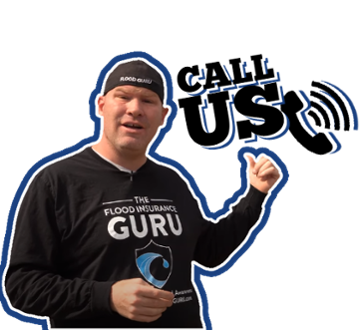 Remember, we have an educational background in flood mitigation which lets us help you understand your flood insurance, how it can be managed, flood risks, and mitigating your property to preserve its value long-term.