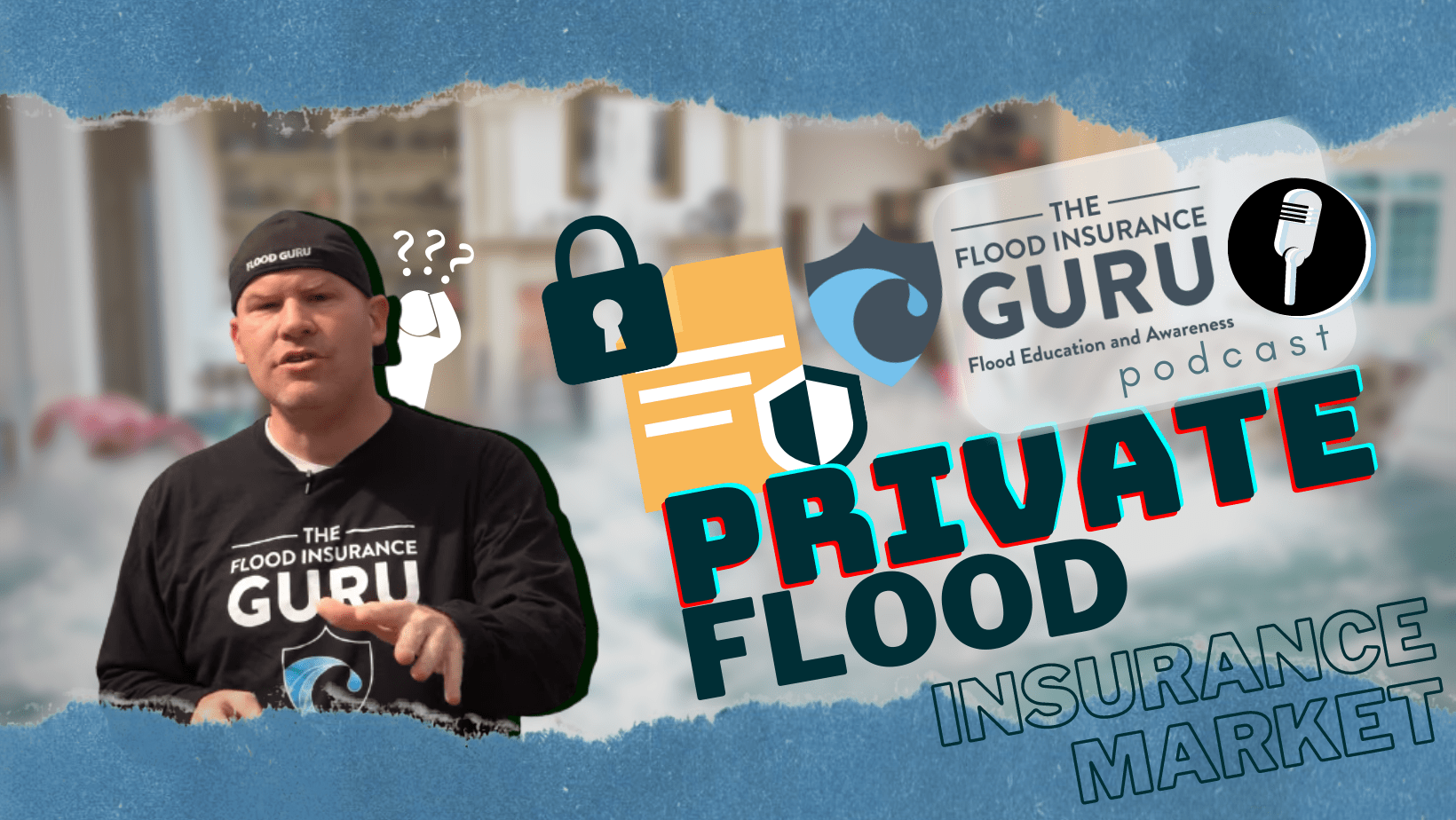 The National Flood Insurance Program (NFIP), from our previous episode, is the federal government's answer to flood insurance, but they have certain conditions and guidelines which will allow you assistance for flood damages or even disaster grants. What if your community doesn't participate in the NFIP or NFIP didn't provide acceptance for your flood insurance? Well, you have another option in the flood insurance market and it's through private insurance companies.

In this episode of the Flood Insurance Guru Podcast, we cover what is private flood insurance? Can you get more coverage than the National Flood Insurance Program? Are the prices cheaper? Their benefits and risks, guidelines, and how you can approach your flood concerns with their policies and program, and see if private flood works for you.
Private Flood Insurance
The definition of "private flood", "private market", or "private flood insurance" is it is flood insurance policy that's not from the federal government or the National Flood Insurance Program (NFIP). This means that a privatized company will be managing and assisting you throughout your flood insurance journey, and the NFIP won't have a say on it. At its core, private flood insurance retains the same goals as NFIP: to reduce the risk of flood, flood mitigation, assessment and assistance for flood damages, and saving you and/or your business from financial ruin.
Since private flood is from private insurers and agencies, they may select the flood insurance coverage they offer for you and choose to offer what's the best for you. This means that flood coverage, rates, and offers will be different from what you can get from the National Flood Insurance Program.
The Pros
First, you have to know their coverage for the flood damage on your building. Unlike the National Flood Insurance Program's standard flood insurance, the private market can go up to $10,000,000 for residential and commercial property alike since they don't have any coverage limits. The coverage depends on which conditions are met by the property: size of property, replacement cost, and the location. Keep the last one in mind since private flood companies may pick and choose what risks they want — a big difference over the NFIP and a crucial detail you have to consider.
One of the big benefits from private insurance company is that they'll provide "replacement costs" for your personal property/content. Replacement costs means that your there will be flood insurance coverage for personal property or contents (your appliances, gadgets, furniture, etc.) will be covered by the private flood insurance.
If you have a Smart TV that was destroyed by flood water and was damaged, the coverage will give you money equivalent to the price of that item if you were to buy it today. Most of the time, private flood insurance can provide up to $750,000 for the costs for contents.
Private flood coverage also includes additional living expenses or business loss of use. Let's say your home was flooded and you need to temporarily live somewhere else in the meantime, who's going to pay for these additional living expenses?
If you ask the National Flood Insurance Program, they'd tell you "No" (unless you have a presidential declaration), but private flood will also pay for this even without the declaration. The coverage for this can go up to $25,000 — that's three months worth of a hotel or more!
The same goes for business loss of use for your commercial property, any vital business expenses, that are important to keep the business going, will be covered by your policy in private flood insurance which is the opposite of NFIP insurance coverage which doesn't provide excess flood insurance. You won't have to worry about having your profit as private market will provide sufficient protection for you and your business moving forward. The NFIP also requires a 30-Day waiting period for your flood insurance policy to be processed whereas Private Market can be done in a few days .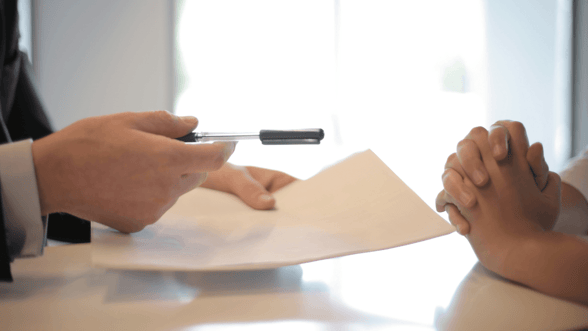 The Cons
Private Flood Insurance do have their set of cons and things you should know before you start buying from them. Private insurance companies can choose who they are going to provide flood insurance to.
As mentioned before, they get to choose their risks unlike NFIP who covers all the risks. Private flood policy can also be cancelled under the discretion of the private insurers. This is important because you may lose your coverage and money at the same time if this happens.
There were some private companies who performed non-renewal of the policies. Non-renewal is when a policy was paid for renewal days before cancellation of the private flood insurer. For you, this means that you just lost your money big time as well as your insurance policy.
The availability of flood insurance will be slim if your property is under the "repetitive loss property" list; a list of insurable properties that has more than two claims within any rolling ten-year period. Remember, flood insurance is non-refundable so if you send your money to the mortgage for the flood insurance then you should've said goodbye to your money however there are some companies which state in their guideline that they will refund the money, but it's a thing better to be careful about.
It's still important to look at the pros of private flood market. Right now, some of private policy even offer other deductibles, coverages on others structures like property repair or pool repair and fill-in, or maybe you have a farm with multiple buildings, some private companies will cover each building under one policy with no additional charge. Something you should also know about is that most private flood insurance companies price their flood insurance forty to fifty percent less than the government's without cutting corners.
At the end of the day, you have to thoroughly assess your property, its value, and the type of coverage you need in order to mitigate it for long term. The private market is more promising compared to NFIP's options, but it's always important that you acknowledge its cons. Think about it because this will be you and your family's future sinking in flood water if you're not careful. You can check this episode out below and tune in next week as we'll cover Disaster Assistance, Disaster Loan, and how it works.
Remember, we have an educational background in flood mitigation, so if you have questions on the flood insurance options, determining the best flood insurance market for you, knowing the flood insurance coverage for your policy or private flood policies, or any question at all about flood, flood risk, flood damage, and flood water, you can always contact us. Watch more of our educational flood videos on YouTube, and visit our website by clicking below: