Today we are talking about the upcoming flood map changes for the San Diego area. We want to discuss a few things
Flood zones in the area

Why the update

When is update happening

Who is being impacted

Can you fight it

What are the flood insurance options in San Diego area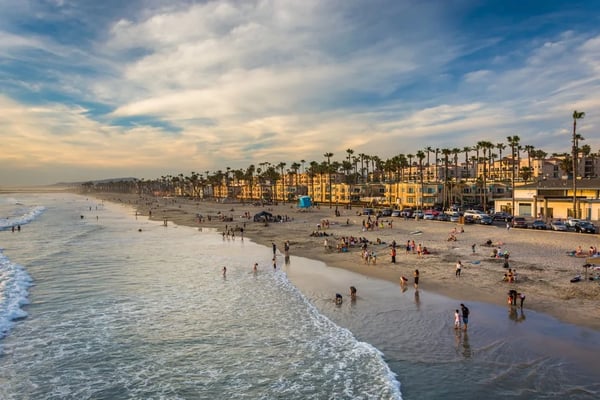 Before we talk about all the different impacts lets talk about the different flood zones in the area. San Diego has pretty much every flood zone that is available.
The first flood zone for the area is flood zone X. This is a non mandatory area that is considered minimal risk. Many parts of the city of San Diego and San Diego county fall within this zone. One reason is some properties sit more than 50 feet above sea level.
The next flood zone is the area is flood zone A. This area falls within what is called the 100 year flood zone but does not have a base flood elevation. Areas near Turf road and the San Diego Freeway fall within this area.
The next flood zone is flood zone AE these areas fall within the 100 year flood zone but do have a base flood elevation. Areas that fall within this type of zone are parts of San Diego and De Mar that are along the San Dieguito River from 24th to 28th street.
The last two zones for the area are whats called coastal zones. These are flood zone v1 to v30 and VE. The only difference in these areas is VE has a base flood elevation while v1 to v30 does not. These are going to be the zones with the highest premiums. These are areas that are oceanfront along ocean street and any other areas.
Now that we understand the flood maps in the San Diego area lets talk about why the flood map changes?
FEMA does flood insurance studies from time to time to better understand the risk in the area. In 2017 FEMA completed this study and according to the San Diego Union Tribune some parts of San Diego county had a difference of 6 feet from the previous flood maps.
So when are these changes taking place?
The new flood maps for San Diego county go into effect on December 20, 2019.
Now let's get back to who will be impacted.
Roughly 3500 people will be moved from non mandatory flood zones to mandatory flood zones. Roughly 500 property owners will be moved from low risk to high risk zones.
Why such a large impact?
As we mentioned before this recent study showed same major exposures for the area that have drastically impacted the base flood elevation. Many of these areas being impacted will be in the Del Mar area.
One explanation is that many parts of Del Mar like the 17th street level are much closer to sea level. Many of these areas are being moved from an AE zone to a VE zone which will have a significant impact on flood insurance premiums. This will impact people in two areas.
Mortgage payments

Property values
As these premiums increase it will cause the escrow accounts for many people to drastically increase. This will make mortgage payments much higher so if these are investment properties this could really eat away at the profitability of these properties.
The next area that could have a big impact is property values. Let's say its only ocean front properties on the southside of Del Mar that are placed in the higher risk zone. This could cause a big drop in property values for the southside.
So the big question is can you fight it?
While you can fight it you want to make sure you have a chance at winning your case before wasting the time or money. Here at the Flood Insurance Guru we have an educational background in flood mitigation, so we can help people with this each day.
When looking at fighting flood zone changes in the San Diego area there are two things you want to pay attention to.
Base flood elevation

Lowest adjacent grade



These two things go together like peanut butter and jelly. If your lowest adjacent grade is below the base flood elevation then you are pretty much stuck in that zone. However if your lowest adjacent grade is above the base flood elevation then you may have an opportunity to get the property remove from the new flood zone helping keep your property values high. If you want to look at getting a property removed click below.
So let's say you can't get the flood zone changed in San Diego or Del Mar California, then what are the flood insurance options?
When it comes to flood insurance options in the San Diego area there are two options available.
Let's discuss the National Flood Insurance Program also known as NFIP first. The NFIP program is the government based flood insurance program that is available to anyone who lives in a participating community. Let's discuss some features of the program before discussing the two options available through this program.
National Flood Insurance Program
Max residential coverage of $250,000

Max residential contents coverage of $100,000

No additional living expenses available

No replacement cost on contents
Under the National Flood Insurance Program in San Diego there are two options available when a map change takes place.
Standard flood insurance policy
Newly mapped rates apply to areas that have received new flood maps in the San Diego area. The popular ones are when areas have been moved from flood zone X to flood zone A or AE. FEMA offers special rates for these situations for the first 12 months and after that rates start to rise to adjust to the risk. These newly mapped areas also only have a 1 day wait period. It's important to know as of now if you take out a flood policy before the map change it locks you into the current zone.
This is important to know because this could save you hundreds if not thousands of dollars.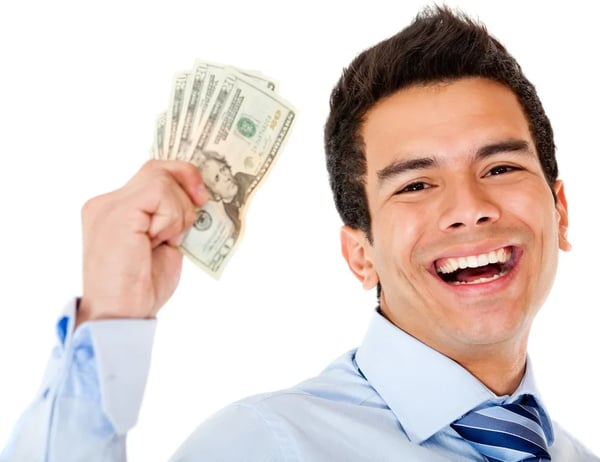 Now what about the standard flood policy? This is your traditional policy with a 30 day wait period. It's important to understand that these rates have already adjusted to the risk so they can be much higher than newly mapped areas. So its important to understand when your map is changing.
Now let's look at the other option which is private flood insurance. There are multiple options available in the San Diego area. Below are some features of private flood insurance.
Residential building coverage up to $10 million

Residential contents coverage up to %1 million

Replacement cost on contents available

Additional living expenses available
As you can see there are some big differences between NFIP and private flood insurance. An additional difference is the pricing many times private flood insurance can be up to 50% less because different technology is used to determine rates.
So we have discussed why the maps are changing, who is being impacted, can you fight it, and what flood insurance options are available in the San Diego and Delmar area.
If you have further questions about how these changes will impact you make sure to visit our website. You can also check out our YouTube channel or Facebook page The Flood Insurance Guru where we do daily flood education videos. You can also tune into our podcast where we discuss flood issues and map changes across the country.