In this flood map update, we talk about one of the major victims of the Colorado flooding from the recent time, Logan County and Sterling. The flood map updates for Logan County is expected to arrive at May 4th which can be a big start as we approach the hurricane season.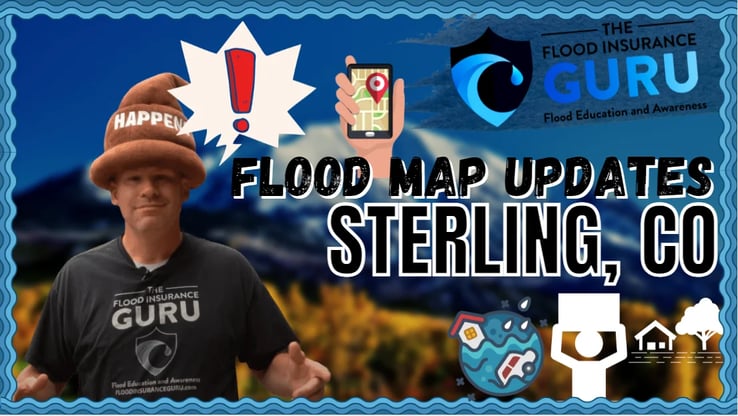 We want to unpack from the good, the bad, the ugly changes, impacts on flood insurance, and your flood insurance options.
History of Flood
In 2013, a massive slow-moving cold front stalled over the state and met with warm humid monsoonal air from the south resulted in heavy rain and catastrophic flooding along with Colorado Springs north to Fort Collins. This was worsened by the fact that multiple counties, like Boulder County, received up to 17 inches of rain after four days. This event leads to an estimated $1,000,000,000 worth of damages with 8 unfortunate casualties and 6 missing.
Logan County, specifically, experienced a limited water use order due to the South Platte River cresting for around 11 feet which helped in drastically increasing the flood levels during the time. 73 miles of asphalt and dirt roads were severely impacted as well.
So, let's talk about the good, the bad, and the ugly changes that the new flood map updates will bring to Sterling and all of its estimated 15000 residents.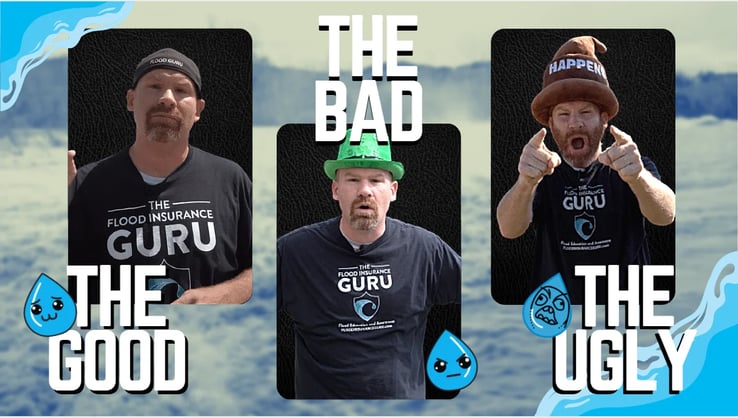 The Good
When it comes to the good changes in flood maps, also known as an "in to out" movement, Julesburg may not feel this change as around 40 properties are being moved out of the high-risk flood zones. It's important to note that we call this a good change because properties that are previously in high-risk flood zones, like Flood Zone A, will be moved to the low-risk flood zones.
This is generally good since flood insurance will no longer be required although still recommended, flood insurance premiums will become lower, and technically a lower risk of flooding for those properties. We highly recommend getting flood insurance still even in low-risk flood zones like Flood Zone X since we've seen many times that these zones get impacted by flood for multiple reasons and according to the Federal Emergency Management Agency (FEMA), most flood claims are coming from these zones.
The Bad
Now, let's talk more about the bad changes which are focused on the "out to in" movement of properties in the flood map. According to the upcoming flood map updates, about 110 residents will be moved from outside the low-risk flood zones like Flood Zone X and into high-risk flood zones like Flood Zone A.
This means that the 110 properties impacted are most likely to be required to carry mandatory flood insurance from their mortgage. This can be very surprising for those who are buying flood insurance the first time, but a very common effect of these changes. This could also mean that the overall flood insurance premiums for these properties will be higher. If Colorado generally has about $855 average premium, this can go up to $1000 depending on your property's position when it comes to the base flood elevation in the area.
Considering how the South Platte River and Sterling are somewhat beside one another, we can actually expect flood insurance rates to be even higher in the National Flood Insurance Program (NFIP). Some data shows that flood insurance premiums from the NFIP in this area actually got more than $8,000.
The Ugly
When it comes to the worst change from this flood map, which we call an ugly change, the impacted property's movement is called an "in to in". This means that there are about 3300 properties moving from a high-risk area to a higher-risk flood zone. This is the biggest number and mostly comprises the flood map update that's coming this month. It means that you could be in a Flood Zone A and then this flood map update will have your property moved into Flood Zone AE for example.
Flood insurance premiums will be drastically higher when it comes to these properties. This means that if Colorado generally has an $855 premium on average, then you can expect your property to go have around $1200 even up to $2000 depending on how close you are to a body of water and the relative position of your house to the base flood elevation. The National Flood Insurance Program (NFIP) may also require additional documents like photos and an elevation certificate with the mandatory flood insurance in order for your policy to take effect. Considering the previous data, premiums can also go up to $10,000 if not more depending on where your property is located.
Now, let's talk about how you can prepare for these changes and what the best flood insurance option is for you.
Flood Insurance Options
When it comes to flood insurance options, it's important to note that it won't matter what loan type you have since you can choose to go through either of these options. We have federal flood insurance and private flood insurance. Let's go through each option and understand their differences.
The NFIP Option
Federal flood insurance provided by the Federal Emergency Management Agency (FEMA) through the National Flood Insurance Program (NFIP). Now, it's important to note that you can access this flood insurance option only if you're in a participating community. It's integral to mention that in 2019, Logan County re-enlisted for participating with the NFIP. This participation comes with an agreement between Logan County officials and FEMA, so it's very likely that the local floodplain management will encourage residents to get flood insurance from FEMA and the NFIP.

The NFIP offers coverage for properties, buildings, or structures of $250,000. When it comes to property coverage, other properties that aren't listed as the main building will have to get a separate policy for those additional buildings. Contents and personal items will have a coverage of $100,00. It's important to note that these coverage amounts are maxed out to those numbers. The NFIP won't also provide additional living expenses, replacement costs, and loss of use with their policy.
If you're looking to buy flood insurance through FEMA, you may have to follow a strict 30-day waiting period before the policy can take effect on your property.
The Private Flood Option
On the other side of the fence, you may go through private insurance companies' flood policies also known as the private flood. Since this is provided by private insurers, you won't have to go through the red tapes that the federal flood insurance may have. Immediately, you can see this on the general waiting period for private flood insurance. The maximum waiting time for private flood is fifteen days this is considering that you're going to have to wait in the first place.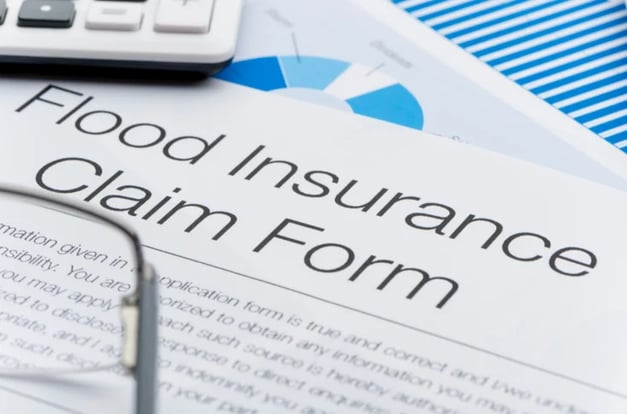 Private flood insurance also doesn't have any coverage limits to the amount they can cover for property and personal items. This means that you can go up to $10,000,000 for the property damage coverage if you'd want to and $1,000,000 on personal items. Now, it's important to note that this is relative to your property's construction which is why it's highly recommended that homeowners with expensive buildings go through the private flood.
Private flood insurance also provides additional coverages like additional living expenses, replacement costs, and loss of use which really protects the way of life policyholder from the aftermath of flooding.
At the end of the day, it's important that we keep our guards up, be prepared to avoid what happened in 2013 especially when states like Colorado can propose a bigger flood threat due to storm runoff, spring thaw, and melting of ice and snow across the state. As climate change drastically impacts the weather patterns for the worse, one can only tell how bad this coming hurricane season will be.
So, if you have any questions on flood map changes, flood insurance, or your flood risks, reach out to us. Remember, we have an educational background in flood mitigation and we want to help protect the value of your property long term. Click the links below to watch our daily flood education videos on YouTube, call us, or get a quote from us so you can get started on your flood insurance purchase today.