In recent years, Birmingham, Alabama has experienced an increase in flooding events, making flood insurance a necessity for many residents. As a homeowner, it's crucial to ensure that your property stays well-protected without breaking the bank. This article will explore five strategies for saving money on flood insurance in Birmingham, while still ensuring adequate coverage.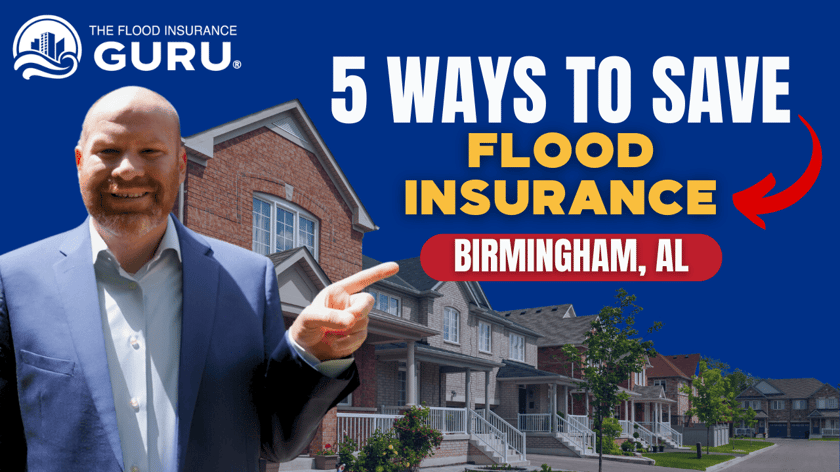 Firstly, it's essential to understand the different factors that affect flood insurance premiums. This includes your property's location, elevation, and flood zone classification. By being aware of these factors, homeowners can make informed decisions on measures to reduce their flood risk and insurance costs. Additionally, government programs and incentives might be available to provide assistance in these efforts.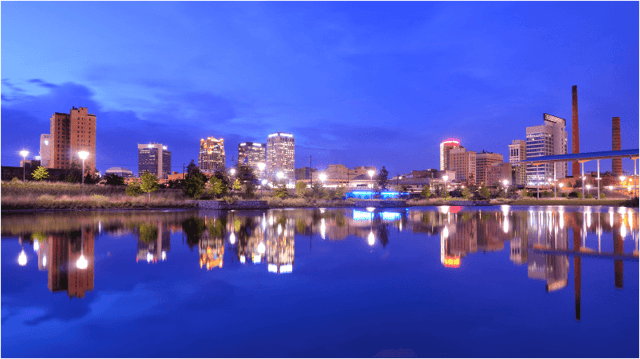 This article will guide you through various methods to lower your flood insurance expenses, such as making modifications to your property, choosing the right insurance provider, and taking advantage of discounts and incentives. By implementing these strategies, homeowners in Birmingham, Alabama, can save money while maintaining essential protection from floods.
Understanding Flood Insurance in Alabama: City of Birmingham
Birmingham, Alabama, is prone to flooding due to its geographical location and climate. Flood insurance is an essential tool for homeowners in the area to protect their properties from potential financial losses. The National Flood Insurance Program (NFIP) offers coverage, but there are ways to save money on premiums without compromising protection.
Firstly, homeowners should understand the flood risk of their property by consulting the Flood Insurance Rate Map (FIRM). This map, developed by the Federal Emergency Management Agency (FEMA), categorizes areas into different flood zones according to their risk levels. Knowing your property's flood zone allows you to make informed decisions about coverage levels and pricing.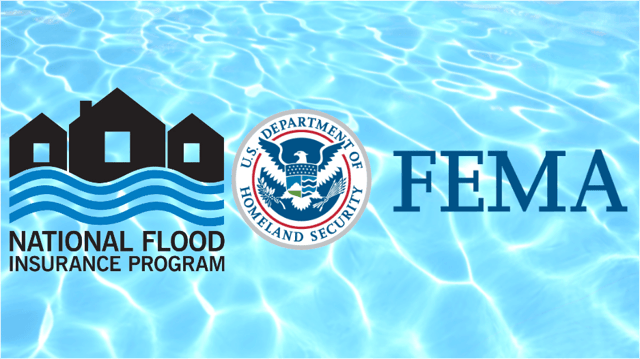 Additionally, consider raising your deductible. A higher deductible results in a lower premium, but it also means you'll pay more out-of-pocket for flood-related damages. Make sure you carefully weigh the potential savings against the increased financial responsibility.
Another option to save money is to choose a less expensive flood coverage option, such as a Preferred Risk Policy (PRP). If your home is in a low or moderate flood-risk area, you might be eligible for this discounted policy. PRP provides both building and content coverage at a reduced rate, offering a balance between affordability and protection.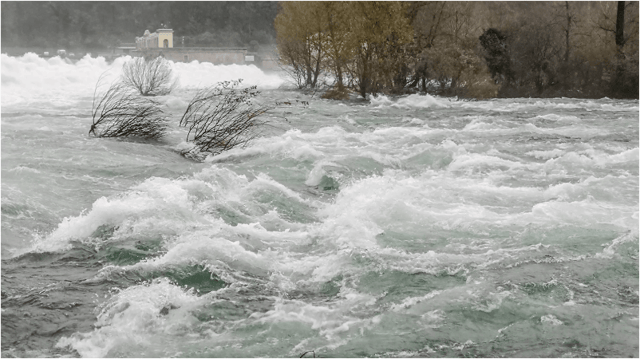 Improving your home's flood resilience can also lead to insurance savings. Implementing flood mitigation measures, such as installing flood vents, elevating the property above the Base Flood Elevation (BFE), or employing a grading system to direct water away from your home, might qualify you for premium discounts.
Finally, always shop around for the best flood insurance rates. Be sure to compare providers, policy coverage, and customer reviews. While the NFIP is the most widely recognized provider, there are private insurers offering competitive rates and customizable policies. Taking the time to explore different options can lead to significant savings in the long run.
Evaluating Your Home's Risk
When considering flood insurance in Birmingham, Alabama, it's essential to evaluate your home's risk accurately.
Start by researching the area's historical and current flood patterns. Local government agencies, such as the Birmingham Floodplain Management office, can provide valuable data, helping you understand which flood zones your property is in and the potential repercussions.
One vital factor to review is your home's elevation in relation to the floodplain. Homes situated above base flood elevation (BFE) are generally at lower risk. In contrast, properties below the BFE may face higher flood insurance premiums. You can assess your home's elevation via local topographic maps or hire a professional land surveyor if you're unsure.
Get to know more about the rising flood insurance costs in Alabama through this video:
In addition to elevation, consider other factors that can impact your home's flood risk:
Proximity to bodies of water: Homes near rivers, lakes, or streams are often more susceptible to flooding and may carry higher insurance premiums.
Drainage system: An insufficient drainage system can result in excess water buildup around your home, increasing its flood risk.
Building materials: Homes constructed with flood-resistant materials can decrease the chance of costly water damage and may result in lower insurance premiums.
Being proactive is crucial when evaluating your home's flood risk. Investing in flood barriers, improving drainage systems, and installing flood-resistant materials can not only lower your risk but also save money on flood insurance.
Lastly, remember to reevaluate your home's risk regularly, as changing weather patterns and infrastructure development can influence your home's flood vulnerability. By keeping on top of local flood statistics and making necessary home improvements, you'll be better equipped to choose suitable flood insurance coverage.
5 Ways to Save on Flood Insurance Costs
In Birmingham, Alabama, it's essential for homeowners to protect their property with flood insurance. It's a common thought that the best homeowners insurance in Alabama can cover flood damage however generally a standard home insurance will not have coverage for flood insurance.
The cost of these policies can feel burdensome for some. Here are five ways to save on flood insurance costs without compromising on coverage.
Flood Insurance Options in Birmingham Alabama:
When it comes to Flood insurance in Birmingham Alabama homeowners have two different options. They can choose to go through the National Flood Insurance Program or private flood insurance companies.
National Flood Insurance Program (NFIP)
The National Flood Insurance Program also known as NFIP provides flood insurance to most homeowners in the Birmingham area. They provide coverage that Alabama homeowners insurance does not cover. They provide the following coverages:
Building coverage up to $250,000
Contents coverage up to $100,000
It's also important to note here that the NFIP and the bank will require you to purchase flood insurance with your property if it's mapped in a high-risk flood zone or what's known as the SFHA or special flood hazard area.
It is important to know that no matter what insurance agent you decide to get flood insurance through pricing with the National Flood Insurance Program (NFIP) should be the same.
This will hopefully help you save some time by not getting multiple quotes through the national flood insurance program. However, private flood insurance companies in Alabama are different.
Private Flood Insurance in Birmingham Alabama
Private flood insurance options in Birmingham Alabama have been around for about 15 years. However, not every choice is going to be the same. Each company is going to look at flood risk differently. This means coverages and pricing are going to be different. The following coverages are provided by private flood insurance companies
Building coverage above $250,000
Contents coverage above $100,000
Additional living expenses
Additional Living Expenses or ALE is dedicated to covering your expenses for motels, hotels, or lodgings in the event of a flood. As you can see, the private flood insurance market can offer more coverage out of insurance to protect your home from flood loss. This ALE coverage is something that a standard NFIP insurance policy doesn't cover.
Some private flood insurance carriers can already add this to your coverage however some private flood insurance policies may charge for the ALE coverage.
Flood Insurance Deductibles:
Choosing a higher deductible will lower your premium amount. However, this means you'll be responsible for a larger portion of the repair costs should a flood occur.
Carefully weigh the advantages and drawbacks before making this decision. Flood insurance coverages will each have their own deductibles this means that with the national flood insurance program you could have 2 deductibles and you could have 3 different deductibles with private flood insurance.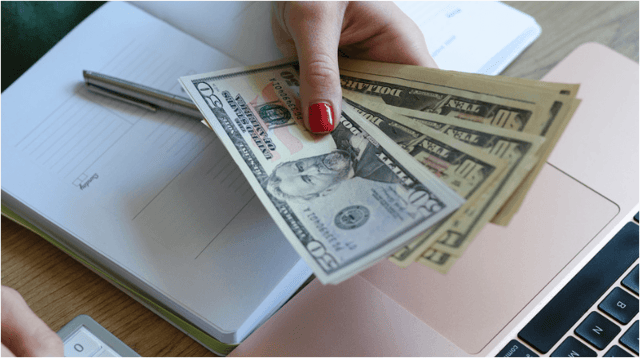 Elevation Certificates
Are elevation certificates going to save you money on flood insurance? In many situations we have found having an elevation certificate could save you up to 40% on flood insurance rates with the National Flood Insurance Program (NFIP).
What is an elevation certificate? This is a form completed by a surveyor or engineer that shows the different elevations of a building. The higher a property is elevated above the base flood elevation the lower the flood insurance premiums could be.
So where can you get an elevation certificate? You can order one by clicking here.

Mitigation Measures
It is said that $1 of mitigation costs could save you $6 in flood damage. There are many ways to mitigate your property against flooding. One way is by having flood vents installed in your home. depending on the foundation type of your home this could help the foundation from collapsing during a flood.
Protecting yourself from Alabama floods is a great thing to do. After all, it is more costly to be blindsided by flood damage than to purchase a separate flood insurance to protect your home and valuables.
Considering that the state of Alabama and Birmingham City is no stranger to flood loss, the best thing to do is to make sure that you start your path when it comes to flood insurance purchase. Reaching out to an insurance agent can be of great assistance after a flood, processing flood insurance claims, and bouncing back. This can also give you an idea of cheap flood insurance in Alabama.
Understanding flood insurance in Alabama costs and the factors that impact it can be a great start, but making sure that you have the best Alabama flood insurance can provide you with security and peace of mind.
If you didn't have flood insurance before, now is the best to add more protection to what your standard homeowners' insurance policy can offer.
Want to start saving money and getting affordable flood insurance? Just follow these three simple steps:
Connect with a flood insurance risk advisor.

Pick the best plan.