Finding affordable flood insurance In Birmingham Alabama can feel like climbing a mountain. I know because I bought a house in a flood zone more than 12 years ago and was told my insurance premiums were going to be $3000 a year, thankfully I was able to get them below $400 a year. So for the last 12 years, I have been helping people find affordable flood insurance in Birmingham Alabama.
Today we are going to look at the following things for affordable flood insurance in Birmingham Alabama
Where is flood insurance required?
What is the flood risk in Birmingham Alabama
What are the flood insurance options?
Do I need an Elevation Certificate
How do flood claims impact flood insurance rates in Birmingham Alabama
Where is Flood Insurance Required in Birmingham Alabama?
There are many different types of flood risks and flood zones in the Birmingham Alabama area. A flood risk in Pelham Alabama might be completely different from a flood risk in Hoover Alabama.
The same goes for flood zones in the Birmingham Alabama area. You might have a high risk flood zone along the Cahaba River in Vestavia Hills and you might have a low-risk flood zone in the hills of Chelsea Alabama. So let's discuss the three main flood zones in the Birmingham Alabama area and what the flood zones actually mean.
It's important to remember that these flood zones are set by FEMA also known as the Federal Emergency Management Agency and traditionally these flood zones were used to help determine flood insurance rates.
Flood Zones In Birmingham Alabama
Flood zone X is also known as the minimal risk flood zone or the non-special flood hazard area. These are areas where flood insurance traditionally had the cheapest flood insurance rate or flood insurance quote. These areas had what the National Flood Insurance Program called preferred ratings. It's important to remember if you have a mortgage that flood insurance is not generally going to be required in flood zone x If you have a mortgage, it is important to keep in mind that flood insurance is typically not mandatory in flood zone x. since it is in the non-special flood hazard area. It is also important to remember as a homeowner or business owner that almost 30% of flood claims and flood damage do come out of flood zone x.
Flood zone a what is flood zone a Flood Zone A, also known as a Special Flood Hazard Area, refers to an area that is at high risk for flooding. These zones are designated by the Federal Emergency Management Agency (FEMA) based on extensive floodplain studies and historical data. The primary factor used to determine flood zones is the Base Flood Elevation (BFE), which is the estimated height that floodwaters could reach during a major flood event. Flood Zone A specifically represents areas that have a 1% chance of experiencing a flood each year, commonly known as the 100-year flood plain. This means that there is a statistically high probability of flooding occurring within these zones over the course of a century. Such areas typically require residents to purchase flood insurance, adhere to stricter building codes, and implement additional flood mitigation measures. It is crucial for individuals living in or near Flood Zone A to stay informed about potential floods and take necessary precautions to protect life and property. One of the big distinctions with many flood zone areas in the Birmingham Alabama area is that there is no base flood elevation because one has not been determined. If you have a mortgage on a property in the Birmingham Alabama area flood insurance is generally going to be required.
Examples of some areas of Birmingham that we see show up in flood zone A are parts of Centerpoint, Pelham, and Leeds.
Alrighty, folks! Now it's time to shift our focus to the last, but definitely not the least, flood zone on the block – flood zone AE. Trust me, this one's a doozy! So, what the heck is flood zone AE, you ask?
Well, my friend, it's basically a high-risk flood area that'll have you shaking in your boots! This zone is supposedly the crème de la crème of flood zones, known as the base flood elevation or the mighty 100-year flood plain. Yup, you heard it right – we're talking about a flood so gnarly, it's expected to happen only once every century (fingers crossed, right?). However do not let this annual chance of flooding fool you, flooding can happen in these areas at any time. If you are a homeowner on a property listed in flood zone ae then the mortgage will require you to have flood insurance.
This might sound scary but we are going to walk you through exactly how to protect yourself if you live in a flood zone
Birmingham Alabama Flood Risks
Birmingham Alabama has many different flood risks the flood event in October 2021 showed us that flooding can happen at any time. You had areas in Pelham and Alabaster that were flooded from Buckcreek and you had other areas in town that were flooded by normally dried-up creeks. These flood risks can change with rapid amounts of rainfall that can cause flash flooding in an area. It's important to understand that flood zones do not give the full picture of flood risk. If you want a free flood risk assessment click here to get it in less than 2 minutes.
Things that may change a flood risk on a property are
Elevation of the property
distance to water
Type of flooding exposure
Now let's get to why you are here and that is to get affordable flood insurance in the Birmingham area
Flood Insurance Options in Birmingham Alabama
Let's start with the National Flood Insurance Program. This is the government-backed flood insurance option also known as NFIP. This has been the preferred choice for Alabama flood insurance since the 1970's. Let's look at what flood coverages NFIP offers.
National Flood Insurance Program
NFIP policies offer basic coverage to protect your home and your business. Below are the coverages they provide on residential and commercial buildings. NFIP is administered by the Federal Emergency Management Agency.
Residential Buildings
$250,000 of building coverage
$100,000 of contents coverage
Commercial Buildings
$500,000 of the structure of your commercial building
$500,000 of business contents coverage
Now that we know what coverages are available what about flood insurance rates? Traditionally NFIP used flood zones and many other factors to determine flood insurance rates. However, when Risk Rating 2.0 was released in 2021 the rating system with NFIP changed.
What does this exactly mean?
It means if you are in flood zone ae that the flood zone no longer impacts your National Flood Insurance Program flood insurance policy premium. So what determines your flood insurance rate as a policyholder?
The following things are just a few things NFIP uses to determine insurance rates in 2023
This means that if you have two buildings side by side and one is wood and one is brick you could see completely different rates. Even though the coverage amount might be the same the replacement cost is being used as a rating factor. This is especially important for the cost of flood insurance on commercial buildings in the city of Birmingham.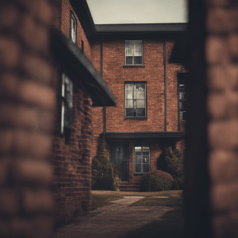 So how much is flood insurance with the National Flood Insurance Program in Birmingham Alabama?
Flood insurance costs are going to be different for each structure but the average cost of flood insurance in Alabama we see is less than $1000 a year.
What about private flood insurance in Alabama?
Affordable Private Flood Insurance In Birmingham Alabama
Unlike the National Flood Insurance Program private flood insurance is through private insurance companies. Each one of these companies offers flood insurance in high-risk flood zones and low-risk flood zones.
Depending on your flood insurance needs private flood insurance might be a great choice if you are looking for more flood insurance coverage than the National Flood Insurance Program offers. We have also seen where private flood insurance could be up to 50% less than the National Flood Insurance Program.
Private flood insurance to protect your home can also give you lots of savings in flood insurance below are what flood insurance covers on residential and commercial buildings. It also exceeds the minimum NFIP requirements
Residential buildings
More than $250,000 on the structure of your home
More than $100,000 on contents
Additional living expenses
Commercial Buildings
More than $500,000 on buildings
More than $500,000 on business contents
Business interruption coverage
So if you are looking for flood insurance on a new home purchase will the bank accept private flood insurance?
As of December 21, 2022, most banks now accept private flood insurance and your loan type now has minimal impact on your flood insurance options.
It's important to remember, unlike NFIP where all rates are the same each private flood insurance company determines their own rates. This is why it is important to get flood insurance quotes from insurance agents or flood insurance agents that offer at least three different private flood insurance options.
Do I need an Elevation Certificate?
Historically elevation certificates were needed sometimes to even get a flood insurance quote through NFIP. However, as technology has come along and with the development of the new risk rating 2.0 rating system they are no longer required. Does this mean they won't give you a cheaper flood insurance rate? Not at all they still help in many situations.
Some private flood insurance companies still require them the property is located in a high-risk zone and the structure was built after the first flood map. These structures are referred to as post-firm properties.
Impact of Flood Insurance Claims in the Birmingham Area
If you have ever had to file a homeowners insurance claim then you know that generally claims only stay on a property for about 5 years in most situations. If you've ever had the experience of submitting a claim for your homeowner's insurance, you're probably aware that, in most cases, claims tend to remain attached to a property for a period of approximately 5 years.
However, flood insurance claims stay on a property forever even if you don't have flood insurance. This means that if a property has had a flood insurance claim or flood losses in the past it may not be eligible for private flood insurance through certain private flood insurance markets. Multiple claims during a 10-year period can also impact flood insurance rates with NFIP as part of their new rating system.
These are all things to consider when you are trying to find the cheapest and best flood insurance in Birmingham Alabama. Obtaining flood insurance can feel stressful but hopefully, this guide helps it be a little less stressful for you. It is also important to remember homeowners insurance does not cover flood damage. Remember everyone needs flood insurance and you don't want to find out you didn't have flood insurance after a flood. Whether you decide to go with the cheapest flood insurance in Alabama or whatever flood insurance is available make sure to pick the best coverage offered. If you are ready to get a flood insurance quote or are trying to determine your need for flood insurance then its easy, three simple steps
Step 1: Click here to fill out form
Step 2: Connect with one our flood risk advisors
Step3: Pick the best flood insurance policy