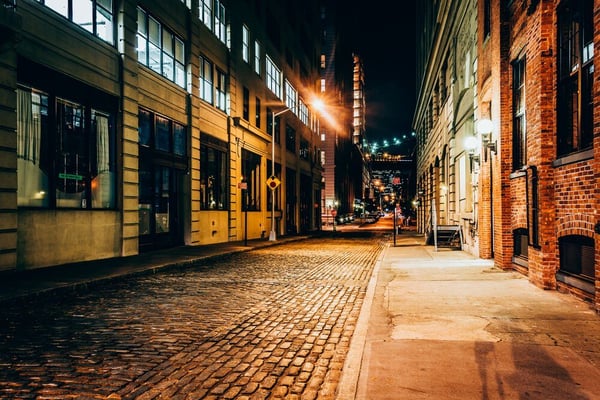 Its March 23, 2020 and the streets of New York City are a ghost town. The 405 in LA is empty and the world is facing a pandemic it has never seen before.
In this episode of the podcast we are discussing how this pandemic is impacting disaster assistance and flood insurance claims.
As we mentioned above the world is facing an unknown pandemic. The hospitality industry is basically shutdown across the United States. Most companies have shifted their employees to working from home when they can.
We want to look at areas that could be impacted
Disaster assistance
Flood Insurance claims
Let's look at how disaster assistance is currently being impacted. On March 3rd, 2020 Nashville Tennessee was hit by a E4 tornado. This tornado stayed on the ground for 52 miles across parts of Tennessee. There was total devastation in areas like Cookesville Tennessee.
FEMA has had their teams on the ground assisting in claims, disaster assistance, and disaster response since this tornado hit. According to News Channel 5 in Nashville last week the Tennessee Emergency Management Agency and FEMA decided to pull their teams back as the coronavirus started to quickly spread across the country.
This has had all claims being shifted to being filed on online. So what about those that can not file online? This could cause a major delay for these property owners. This could also delay resources being given out as a result of limiting staffing.
Areas of Tennessee have seen not just FEMA staffers volunteers and construction workers disappear from the area as a result of the corona virus.
FEMA is facing the same major issue most companies across the country are facing, the challenge of protecting their employees from this virus.
FEMA is also responsible for helping to get coronavirus resources to local communities.
So what does all this have to do with flood insurance claims?
Well as many people know the spring time is a big time of year for flooding. In 2019 Iowa, Nebraska, and Oklahoma showed us the major threat that occurs during this season.
Many times this happens when you have a combination of large amounts of rainfall and snow pack melting. This is exactly what happened in parts of Nebraska where the Missouri River was filled with ice jams.
As we head into the spring heavy flooding is predicted for the Ohio Valley and Southeast areas. This could cause major issues along the Mississippi River as it continues to battle historically high water levels.
So the question is how will this impact flood insurance claims?
When we look at the impact on flood insurance claims we want to look at FEMA's response and private flood insurance companies response. They are both facing the same challenge with staffing and doing business in a new way because of the coronavirus.
This very well could cause a delay in flood insurance claims. One concern is having the man power to have adjusters inspect damage.
There could be a shortage in this area like we are starting to see with survey companies across the country when it comes to getting elevation certificates.
This may not be just a spring shortage but possibly a summer shortage as some experts predict community lockdowns for 10-12 weeks.
So what can you do to help this process?
Make sure to have all the proper documents needed when filing for disaster assistance and flood insurance claims. Any missing documentation could knock you to the back of the line. Click here to see what that documentation id with FEMA.
Also try to be patient through this process as everyone faces challenges they have never faced.
If you have more questions about this process, flood insurance questions, or questions about getting a flood zone changed visit our website. You can also check out our YouTube channel for our daily flood education videos.