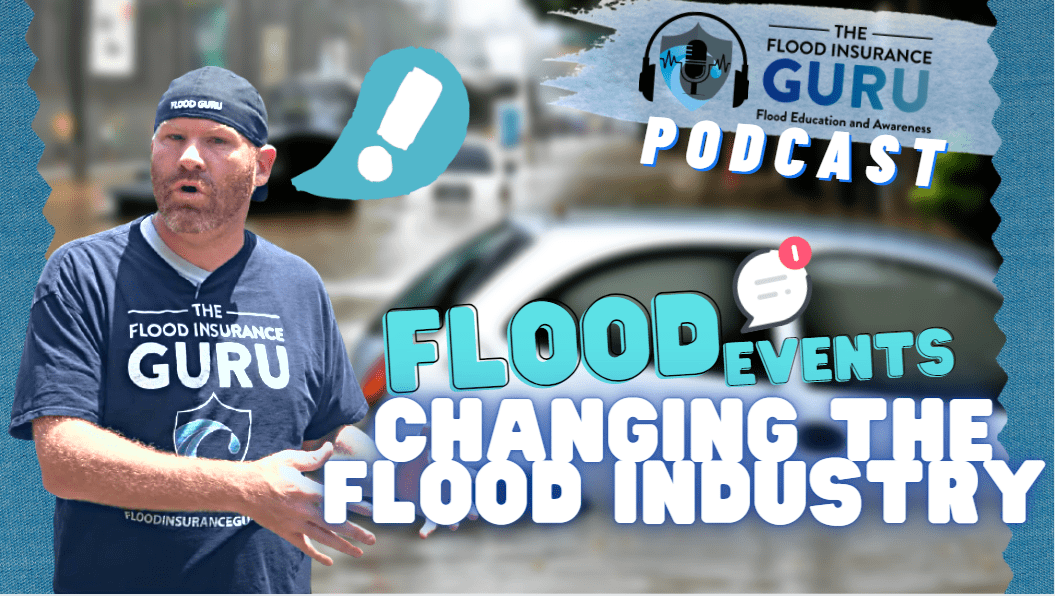 Nothing gets past nature.
August Rain Brings Growing Pains
Tropical storm Fred made landfall on Florida first thing in the week. Seems like a tropical storm Fred, just like most people in memes going around the internet, hates Mondays as when the storm dropped on August 16th. However, it wasn't just one area of the southeast coast that was impacted. The tropical storm brought heavy rains that very few areas saw less than 3 inches, most parts of North Carolina, South Carolina, and Georgia faced the backlash of this big amount of rain.
We've seen North Carolina take up five (5) to nine (9) inches of rain within the last 12-hour from writing this blog. Georgia, on the other hand, saw about seven (7) inches of rain within the 12-hour period of nonstop rain. Despite having sufficient tropical storm warnings for Florida, Georgia, and North Carolina, no one was expecting this amount of rainfall to bring a lot of floods.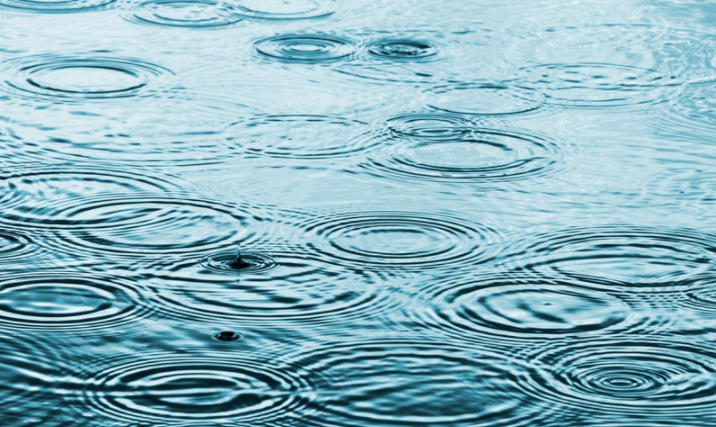 Helen City in Georgia saw a lot of business close for the whole day because of how bad the situation was due to heavy rains which led to flooding. There are also tornadoes to worry about which we've seen topple trees over like they were toothpicks. This is barely two months from the last time the state saw flash floods during Tropical Storm Elsa impacting Lowndes County which was one of the earliest fifth-named storms on record.
Rivers across western North Carolina flooded to the point that a lot of communities in Hayward County had to evacuate. A mudslide was also reported on the American Thread Road in McDowell County. The impact of the tropical depression was so massive that these floods also leaked into Upstate South Carolina. South Carolina is not even a year from Hurricane Sally giving them one of the heaviest rain in recent memory.
Today, we want to further discuss what this means for flood insurance especially since we're less than two months away from the new federal flood insurance program, the Risk Rating 2.0.
At the time of writing, the Appalachians, especially North Carolina, are still under a flash flood warning and Georgia is currently in a tornado warning as the National Hurricane Center is still recording 35 mph winds.
Understanding Floods
When it comes to floods, it's important for everyone especially homeowners and business owners to understand its source. One can easily deduce that it's due to the rain which is true however this only pertains to the cause of the flooding, not its source. It's important that you know where the flood is coming from since this determines the type of flood in your area and will be considered in your flood risk score with the Federal Emergency Management Agency (FEMA) and National Flood Insurance Program (NFIP) flood insurance.
First, it's important to understand that there are multiple types of floods that FEMA will start to look into once the Risk Rating 2.0 happens. For this part, we want to inform, educate, and make you aware of these types so that you too can understand your flood risks when bad weather happens like this again. The general categories of flood are pluvial, fluvial, and coastal. To get down to specifics here's the difference — Yes, a single letter change can mean a different thing:
Pluvial Floods
This category of flood mostly pertains to any type of flood that's independent of bodies of water. You could say that this is strict because there was extreme rainfall. You have here the surface water flood and flash flood.
Surface water flood is the type that's collected over a period of time due to rainfall. Usually, this is rainwater that puddles or floods an area and doesn't have any drastic movement or flow. This flood is independent of bodies of water and generally just water from rainfall.
Flash flood generally pertains to any type of water that rapidly flows into low-lying areas. This can be due to runoff from higher areas. This is the most dangerous type of flood since it can happen unexpectedly, has high intensity and velocity torrent.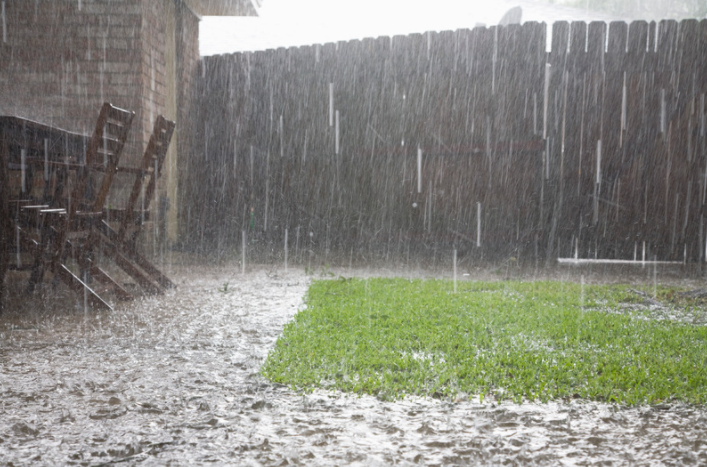 Fluvial Floods
On the other hand, you have one of the most common types of flood we've seen across the country. If you imagine the United States as a body, our nerves are basically rivers stretching from one area to another. Fluvial floods or river floods focus more on the overflow of these bodies of water like rivers, lakes, streams, and dams which flow into the communities and neighborhoods.
Body of water flood mostly focuses on the overflow of the bodies of water near you due to heavy rainfall or sometimes even a small amount of rain after snowmelt. It's important to note that just like runoff, the oversaturation of land prevents rainwater to infiltrate the soil and it's basically like throwing water on hard cement. In turn, since water has nowhere else to go to and rivers, lakes, streams, or creeks are already going beyond their natural levels, this flows into the nearest land or dams or levees which overwhelms them and can lead to the next type of fluvial flood.
Dam or Levee flood is very rare since this involves flooding that's caused by the overflow, breakage, damage, or failure of dams and/or levees. This type of flood is very dangerous since there's that element of release huge amounts of water at once.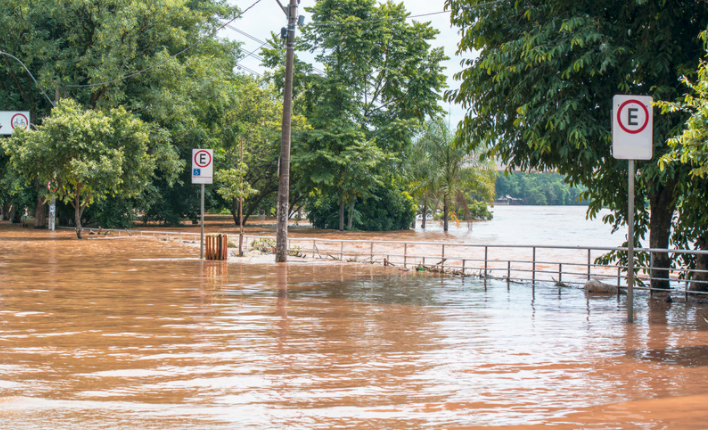 Coastal Floods
Storm surge is like a mini-tsunami. This is water that's coming from the sudden rise of sea level and strong winds pushing the excess water inland. We can also add here coastal erosions or beach erosions which are when land gets displaced or eroded on the coasts. Generally, this type of flood is hand-in-hand with storm surges since the sea level comes closer inland due to the loss of the coastal landmass.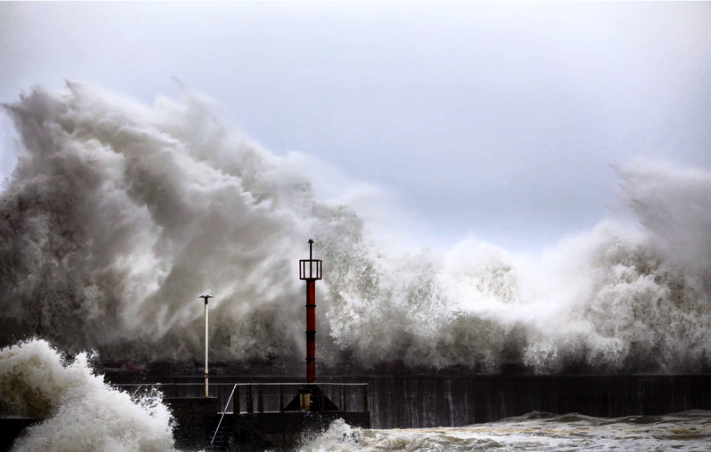 These flood types will be impacting your flood insurance since FEMA and the NFIP will look at what typically happens in your area or property more often. Let's break down the flooding that happened for both Georgia and North Carolina due to this awful weather.
The Southeastern Floods of 2021
Let's start with Georgia first. Both Atlanta City and Helen City saw a combination of both pluvial and fluvial floods. Most of the floods that happened were flash floods since the overflow of water from the Chattahoochee River went into low-lying areas. Based on what happened, we've seen water get collected on multiple areas due to the nonstop rain and when this water was too big, it flowed into rivers and low-lying areas.
North Carolina also faced the same type of floods. We have the French Broad River overflowing due to the consistent downpour of rain which led to the mudslide we aforementioned and a lot of problems for properties across the state and property owners in areas like Asheville. On top of the flooding from the river, you also have to take into account power outages due to power lines being hit by fallen trees due to strong wind gusts and sustained winds throughout the period.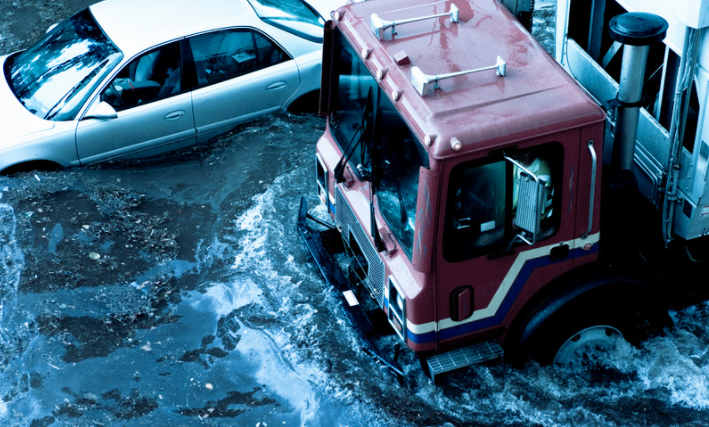 Considering that there's also the factor of winds on the equation, it's not impossible to say that a lot of that surface water was redirected to some other areas or bodies of water further overflowing them. Overall, we're seeing a trend of flash flooding becoming the main issue and flood type of these areas.
The Flood Insurance Response
It's important to note that the risk of flooding in the Appalachians can be very high even if you're not in a high-risk flood zone. You have to take into account that flooding downpours or pluvial floods can happen anywhere. This is one of the good changes coming to federal flood insurance with FEMA and the NFIP. The Risk Rating 2.0 now looks at multiple flood risks factors that determine your rates wherein flood zones will be thrown out of a window and will become more of a regulatory factor.
You see, floods don't know where one flood zone ends, it simply doesn't stop just because it's a flood zone X. What we're seeing right now is that even isolated rainfalls can flood an entire area regardless of your flood zone. Considering the type of flood that your property may receive is a great tool in understanding your overall flood risks, not just for your insurance provider, but as a homeowner as well.
Once Risk Rating 2.0 starts on October 1st, 2021, we'll start to see these changes to flood insurance rating systems and a lot of things will be considered for your flood risk scores such as the aforementioned type of floods, elevation of the property, first-floor height, flood frequency, distance to a body of water, prior flood claims, policy assumption, grandfather rule, and flood mitigation measures.
So if you have any questions on how to get flood insurance, what's the Risk Rating 2.0, or what your flood risk score is, click below.
Remember, we have an educational background in flood mitigation which lets us help you understand flood risks, your flood insurance, and mitigating your property long-term. Thank you for tuning in!