Ohio is facing an increased risk of flooding as we move deeper into the spring season. This means properties in the state's central areas like Columbus, Ohio.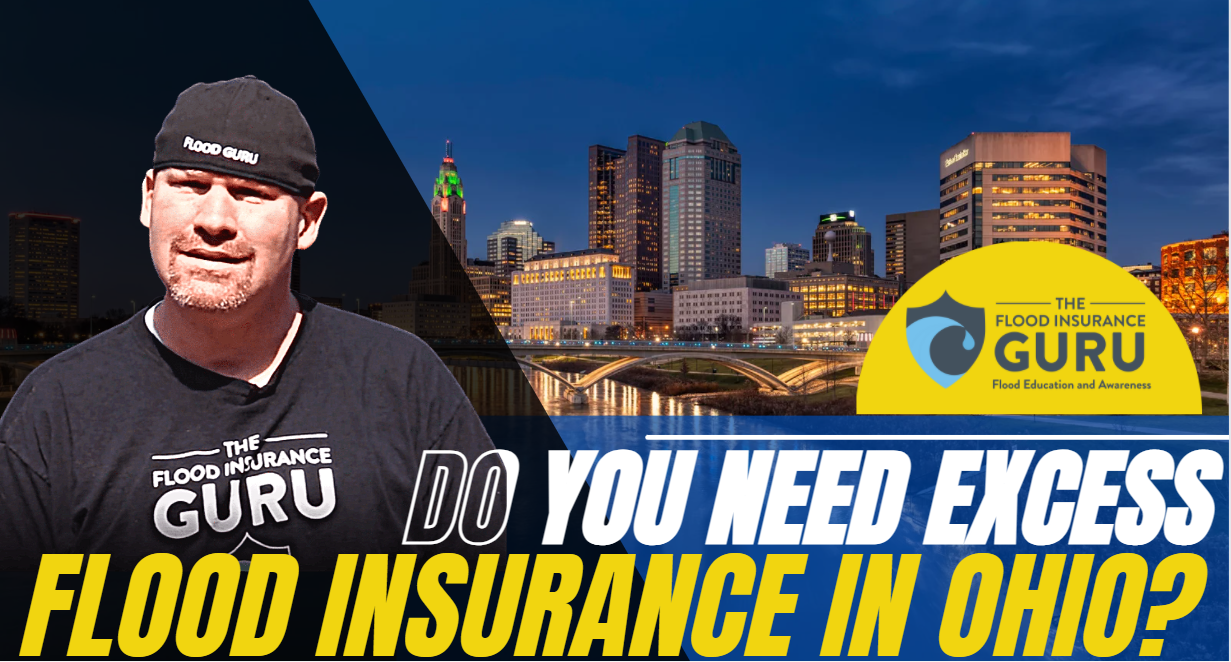 Today, we want to talk about how you could protect yourself from flood damage during this season and how flood insurance can help you find comfort knowing that someone has your back when flooding does happen.
What's Happening Ohio?
As we move out of the winter season, we're also facing a lot of problems with all that snow that's been collected throughout winter. All of these snow in Ohio merge and become what's called a snowpack. Just like any cold thing you put under warmer conditions, this snow will melt.
Since the ground is currently oversaturated, all that excess water and melted snow would need to go through other areas in Ohio. Simply put, the soil that's supposed to absorb all the melted snow is currently incapable of doing so because there's already an abundance of moisture in the ground.
This presents a huge spike in flood risk in Ohio and at the time of writing, repairs are even being made to the tidal basin flood gates like the Ohio Drive Bridge. The Ohio Drive generally helps mitigate all that water flow and allows it to flow into other areas during low tide, but the problem is that the machinery that's doing this is already suffering from wear and tear.
The situation also brought the Ohio Department of Insurance Director Judith French to really encourage residents in areas like Columbus, Ohio to reconsider getting flood policies. This is to prepare for the Severe Weather Week during the week of March 20th to March 26th.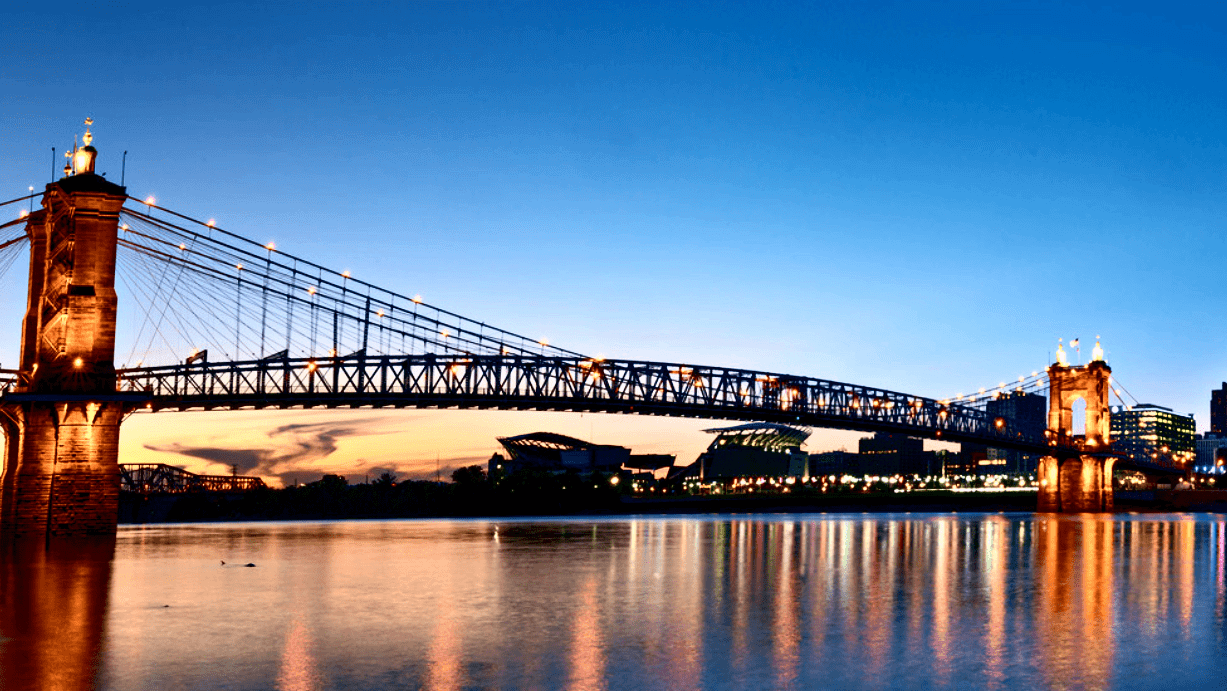 In the U.S., areas like Ohio are really prone to getting a longer period of spring runoff as spring storms move to worsen the snowmelt that's already taking place during the season. Depending on how cold the area is, snowmelt can take from 2 days up to 2 months.
Spring runoff floods are also the result when all that snowmelt turns to water and has nowhere to go. Spring runoff generally can bring substantial flood damage to a property easily because of its floodwater current and behavior.
Protect Yourself
It's important to preface that when it comes to protection against floods, regardless if you have a residential or commercial property in Ohio, flood insurance is a separate policy.
Many people are surprised to learn that their homeowner's insurance policy doesn't cover damage from a flood. You don't want to be this type of person because home insurance companies won't really cover you for any damages due to floods.
In order to be protected from this type of disaster, you need to purchase flood insurance or, when push comes to shove, excess flood insurance. While this may seem like an unnecessary expense, especially with the costs, it could end up being a lifesaver if your home is ever caught in a flood.
Flood Insurance in Ohio
By now, you would've known about your flood insurance options in Ohio: the National Flood Insurance Program (NFIP) and the Private Flood insurance.
To give a quick review of how the two are different, we've talked about in a recent interview how NFIP policies and private flood policies have a significant difference when it comes to waiting periods and coverage limits.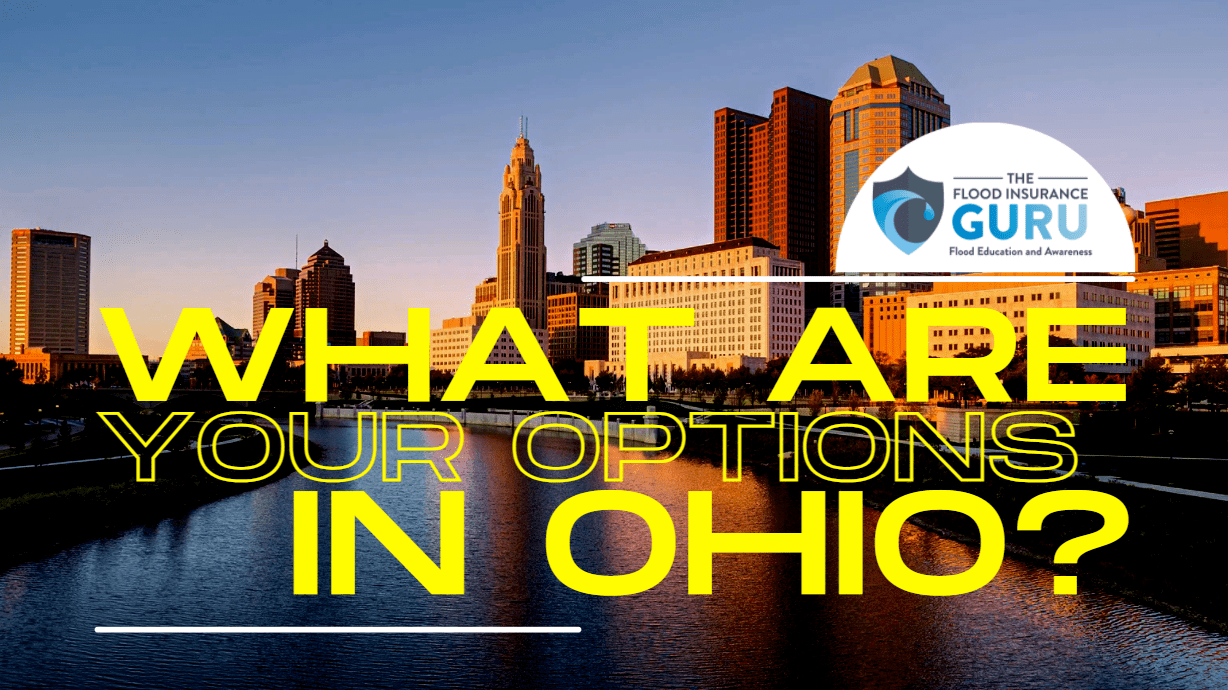 Generally, the NFIP can only provide you a maximum of $250,000 in building coverage when insuring a residential property and this will only go up to $500,000 if you're getting a policy for a commercial property. This is with a $100,000 contents coverage and a strict 30-day waiting period before your policy can take effect on the insured building.
This is where Private Flood differs. Private insurance companies won't limit your coverage needs and will only take up to a 15-day wait period for a policy to take effect. This could mean that in less than two weeks, you might be able to secure a flood policy with more than $500,000 in building coverage and more than $100,000 in contents coverage (if you really need it).
Watch the video below to know more about NFIP and Private Flood:
What is Excess Flood Insurance?
Excess flood insurance is designed to provide coverage above and beyond your regular homeowner's insurance policy. It can help cover the cost of damages caused by flooding, as well as the cost of temporary relocation and other expenses.
Generally, a misconception goes around that only properties in high-risk flood zones should get excess flood insurance. However, this isn't true since even low-risk areas are prone to flooding, especially during this snowmelt season.
So, do you need an excess flood insurance policy in areas like Columbus, Ohio?
Well, to be honest, it's best to talk to your insurance agent about it. A good thing that came out of the Risk Rating 2.0 is the acknowledgment of what we'd like to call your fingerprint of flood risk. This is to say that each property faces a different level of flood risk across Ohio.
It's important to note that excess flood policies will only be necessary if you've already exhausted the policy limit of your flood insurance. For example, the federal flood policy from NFIP maxes out at $250,000, but you need more coverage since you will have to move out and live somewhere else. Excess flood insurance can provide additional living expenses to cover the costs of your hotel and other extra expenses.
In some cases, standard flood policies' coverage is more than enough. So you really want to strategize with your insurance agent on whether or not you need to get that additional coverage in your flood insurance.
Flood Policy First
At the end of the day, you want to secure a flood policy for your property first. This way you can already plan out the coverages you would like to get and need. This also shows you if you really need that excess flood coverage.
If you've got questions on flood insurance in Ohio, want to know if you need an excess flood policy, or anything related to flood insurance, click below to go to our Flood Learning Center or contact us: