Flood insurance is slowly but surely transforming itself as we veer closer to the new Risk Rating 2.0 program with the National Flood Insurance Program (NFIP) and the Federal Emergency Management Agency (FEMA).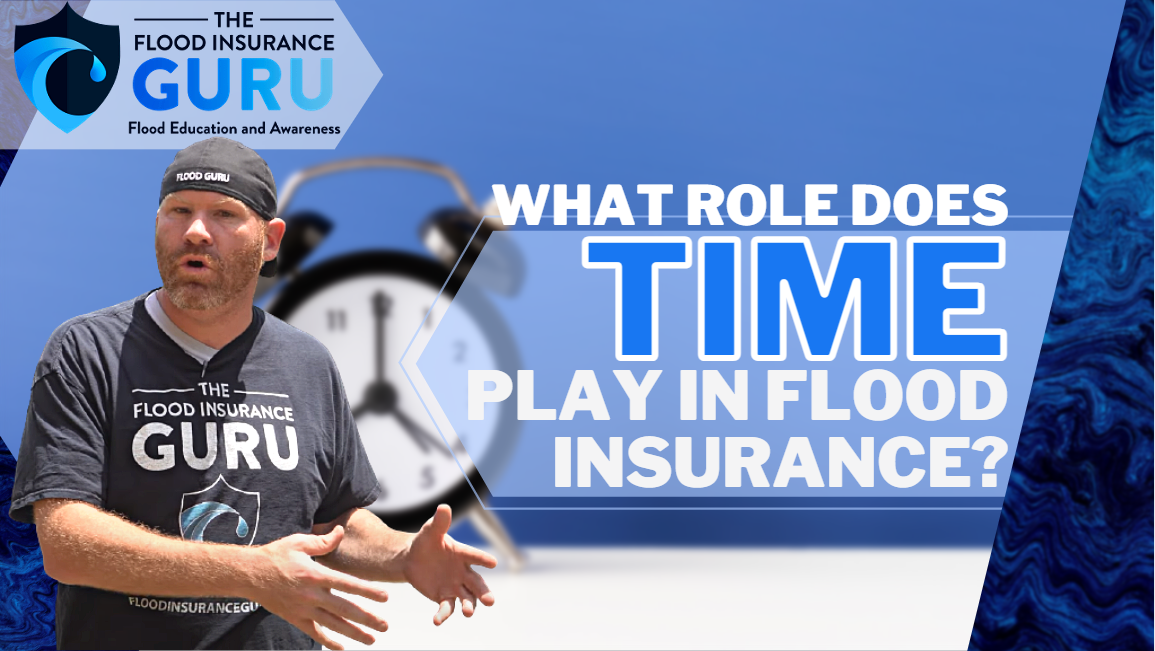 If you've been with us, you know that we're talking a lot about flood maps or flood insurance rate maps (FIRM), flood zones, flood claims, and flood insurance premiums. Today, we want to discuss a very crucial aspect of flood insurance that may not seem impactful, but can either make or break you. We want to answer, what role does time play when it comes to flood insurance?
Wait Period
FEMA and NFIP
There's a lot of things that come into play when it comes to flood insurance. One of the most important things to know is the waiting period. Depending on where you're getting flood insurance, this can really have a huge difference especially if you're concerned about when your policy is going to take effect.
If you were to get a flood policy from the National Flood Insurance Program (NFIP) as preparation for protecting your property as a homeowner when it comes to natural disasters that cause flooding — like what's happening right now with Hurricane Ida — you will have to really strategize on when you should buy flood insurance.

We strongly encourage that if you're buying from the National Flood Insurance Program (NFIP), do it as soon as you can since they have a 30-day waiting period for all policies to take effect. This will stay the same even with the Risk Rating 2.0 update for the NFIP. If you were to buy a policy on September 1st, all the building coverage and content coverage won't kick in until October 1st.
We've said this many times; don't wait for the water to come rushing to your door because you're not in a flood zone. It's important to have a look back on events just this year with Baton Rouge in Louisiana, Monnett in Missouri, Nashville in Tennesse, and more recently with multiple counties in Virginia. These were times where heavy rain caused a lot of problems for residents due to flooding.
If you want to best prepare for your flood insurance policy with the NFIP, you'd want to do it as soon as now because there's no telling when floodwater can come to your own porch.
Private Flood Insurance
When it comes to private flood insurance, there will be significantly shorter waiting periods for your policy to start to kick in. Most private flood insurer can get you a policy as soon as all the purchase process itself has been completed and will only take 7 - 10 days for the policy and its flood coverage itself to kick in. This is because any private insurance company you pick is no longer under the federal government, so you won't really have to go through all those red tapes.
We recently helped a customer get their policy renewed with a private insurance company with only a 7-day wait period without any lapse on their coverage. Simply put, they are able at all times with this renewal of the policy.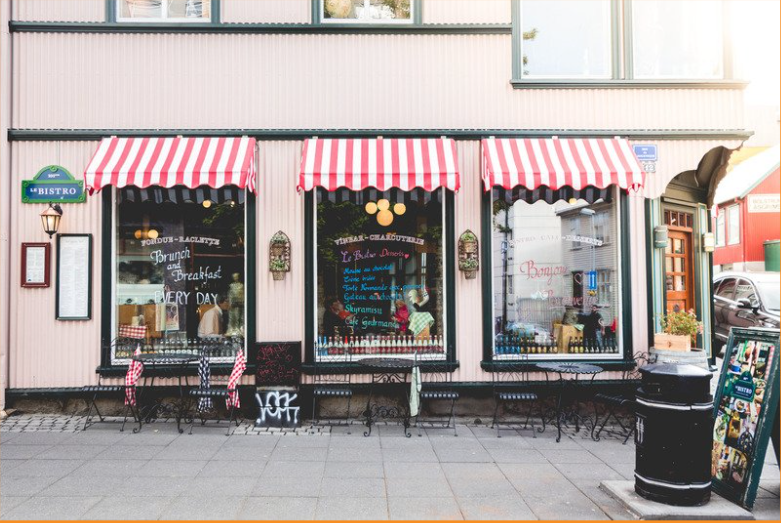 As you can see, this shorter waiting period can give anyone peace of mind when it comes to preparing for flood damage. This immediate turnaround time also helps any property owner across the country understand their risk of flooding ahead of time.
Understanding your flood risk is a key step in preparing for dangerous flash floods, be it through a flood map or your flood risk score.
Claims
FEMA and NFIP
Another thing that you want to look into how time plays with flood insurance is the flood loss claims themselves. When it comes to the federal program, there will be a 20-year look back on the flood insurance claim on the property. This 20-year look back can change how the rates for flood insurance will go. This is what's called a flood claim variable. We've already covered the nooks and crannies of this through our previous blog.
There's also the 10-year rolling period for flood claims which determines whether or not your property will be included in the severe repetitive lost property list. Generally, this happens once you file more than one claim in a 10-year rolling period with FEMA.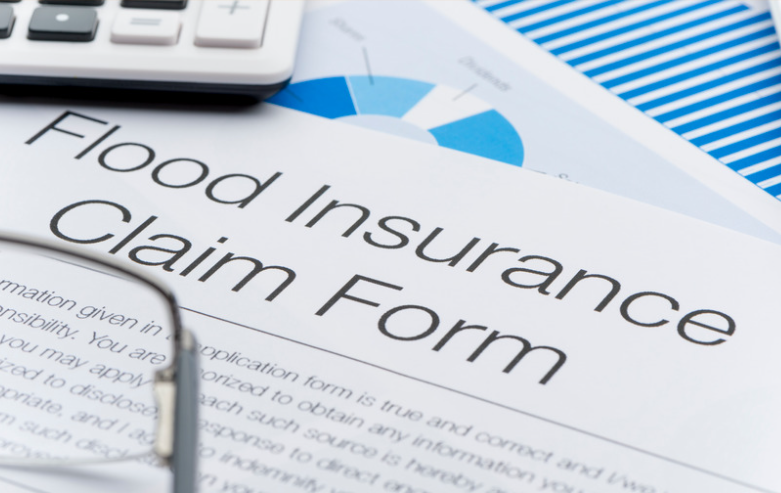 Private Flood Insurance
When it comes to private flood insurance, time is still a big player since it's most likely that an insurance carrier will refuse to give you a flood insurance policy because you had a claim from 5 years ago. This is one of the things you should look out for when it comes to private flood insurance. These carriers can pick and choose who to provide insurance to, when to provide it, and when they will pull back.
Time and Time Again
These are just some roles that time plays when it comes to flood insurance. However, one of the most important things that time plays into when it comes to flood insurance or flooding, in general, is when you hear people say: I wish I had more time preparing for this, or I wish I knew that homeowners insurance policies don't cover flood damage at an earlier time in my life.
Let's all keep in mind that water doesn't know time. One moment it's just rain then a few seconds you're already knee-deep in floodwater and your property's already wrecked by water. So if you have questions on flood insurance timelines, when and how to buy flood insurance, or what your flood risk score is, click below to reach us.
Remember, we have an educational background in flood mitigation which lets us help you understand your flood risks, flood insurance, and mitigating your property for a much longer time.