Today, let's talk about the flood map changes coming to Roseburg and some other major cities in Oregon. To better understand this, we're going to cover the good, bad, and ugly changes for the residents, the history of flooding in the area, how it's going to impact your insurance policy, and your flood insurance options.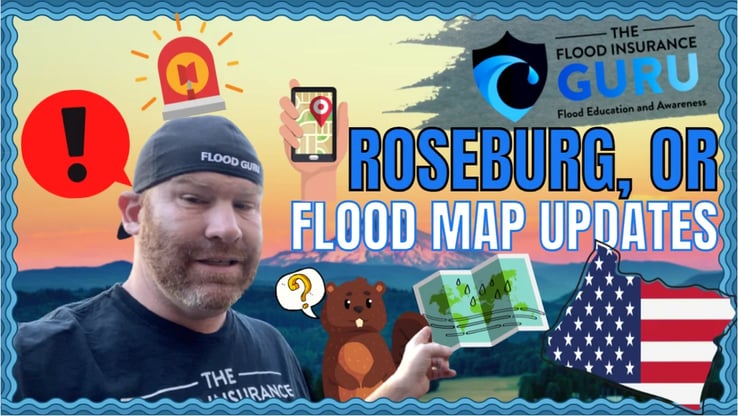 History of Flood
Oregon has experienced its fair share of flooding throughout history. Although most of these flooding events were before recent time, it shows how much impact the state can endure when natural disasters as such hit.
To give an example, since Oregon, specifically Douglas County has one prominent river in its vicinity, the threat of flooding can really become high and its impact equally devastating. In 1996, we've seen how the Umpqua river engulfed most of the state with flood water for weeks. This includes major areas like Roseburg, Jerry Redfern, and southwest Oregon. This event, unfortunately, caused 3 deaths and insurmountable property damage. The West Coast Flooding of '96-97 is within the same year of the Willamette flood known to cause over $500 million in damages and eight deaths in late January up to mid-February. This specific event however was due to unusual weather patterns and heavy snowfall which rapidly became snowmelt as February came in.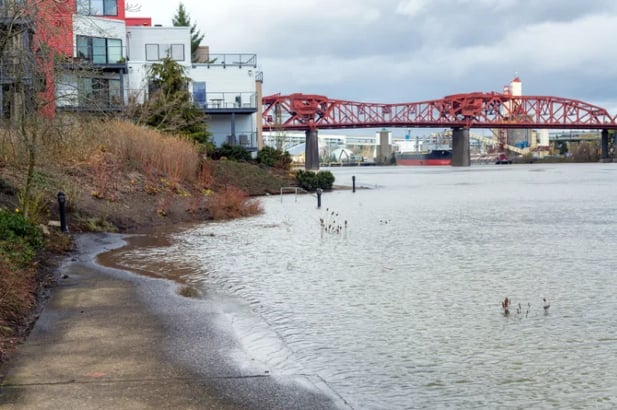 Generally, Spring Thaw, wherein melting of snow and ice from the previous winter starts to seep into the soil and some excess water get redirected to certain areas happen in mid-March to late-May before the Summer season which wasn't the case. In retrospect, this same event can happen in Roseburg knowing how climate change has affected the weather patterns in our country throughout the years.
Flood insurance rate maps (FIRM) or flood maps are updates from the Federal Emergency Management Agency (FEMA) to show the current changes in flood risks, floodplain devolvement, and more explicitly the risk premium zones and special flood hazard areas (SFHA). This gives residents and the government an idea of how much flooding can occur in a certain area. Creating FIRM is a carefully long process since the federal government has to collect all the data on flood damage, flood loss, and flood claims coming into the communities involved throughout the years.
Lucky for Douglas County, Oregon, and Roseburg city, you won't really have to wait long since FEMA published an update on this early this March. So, let's talk about the good, the bad, and the ugly changes this flood map update may bring to the residents of Roseburg.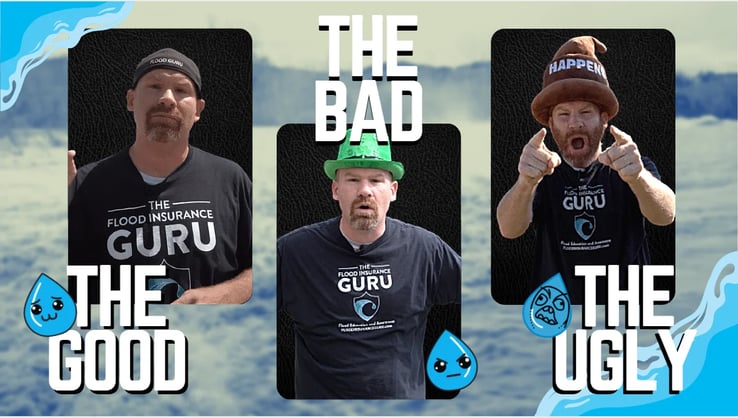 The Good
When it comes to the good changes, this would show as "In to Out" because generally properties impacted by this change will be moved from inside a high-risk flood zone and out to a low-risk flood zone. This may show up in maps as your property now being marked as Flood Zone X when previously it's in a Flood Zone A. This means that the 31 Roseburg homeowners will be getting lower flood insurance and won't be required to carry flood insurance on their property.
A quick disclaimer, we really discourage not getting flood insurance even if you are mapped into a low-risk area. It's important to mention that FEMA found that most flood claims come from these zones and there are also multiple reasons why it can flood in low-risk flood zones. You can check out our podcast on it below:
This change also means lower flood insurance rates on the affected properties. Oregon's rates average at around $912, so let's say you're paying a $950 premium in your previous flood zone, you can expect this to go down to maybe around $700 to $800 depending on the structure of your property.
The Bad
When it comes to these changes, it's basically the exact opposite of the good change. About 590 Roseburg properties are being moved from outside the low-risk areas to a high-risk area of flooding. This change is written as "out to in" in these FIRM updates.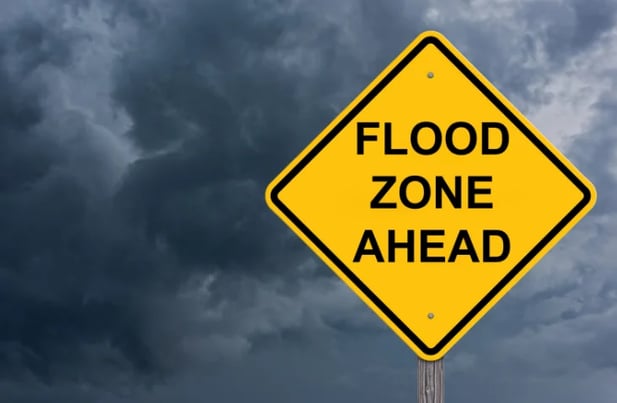 Generally, if you're part of this movement, you were previously in Flood Zone X and now you're mapped into Flood Zone A. This can mean a huge impact on your flood insurance premiums since generally, this is going to be around a five to fifteen percent increase from your previous rates.
Consequentially, this means that your mortgage and FEMA will require you to carry a flood insurance policy with the property being that it's expected to experience more flood. Flood Zone A, also known as the 100-year floodplain, may experience a major flood once every one hundred years. Note, this is just a rough estimate since we've seen how unpredictable and unusual weather patterns can affect how much flood you may get.
The Ugly
Now, let's talk about around 780 properties and Roseburg property owners who are going to get an ugly hand with this change: the "In to In". This generally means that your property is already mapped in a high-risk area, maybe you're closer to the river compared to other properties and is already mapped into Flood Zone A, then you might be one of the 780 property owners who are going to be moved deeper into the high-risk area and what's generally considered as the special flood hazard area (SFHA). This will show up as your property's marked under Flood Zone AE.
This means even higher premiums and what might be the highest one in the city. This number is highest in the flood map update since, generally, Roseburg's perimeter is inside the Umpqua River. If you'd look at the map itself, we have the South Umpqua River that goes through the city and Roseburg North is directly south of the North Umpqua River.
If the average premium for the city is around $912, you should have your wallet ready since it is most likely for this to go up to $2000 depending on the exact location of your property relative to any body of water and its overall construction and structure. Requirements for flood insurance may also take effect as federal flood insurance sometimes asks homeowners to produce an elevation certificate and additional documents in order to approve the flood insurance purchase.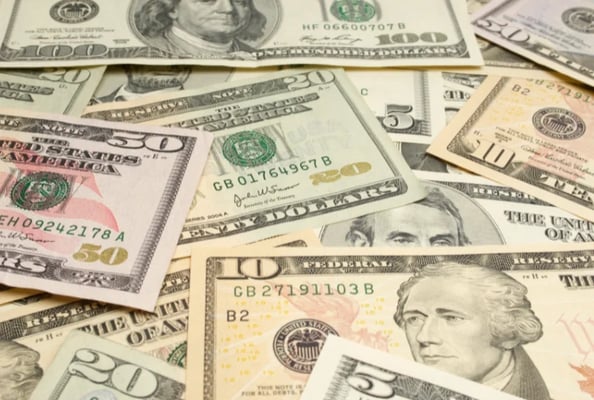 You also ought to be more careful and make sure you, your property, and personal items are prepared and protected when flooding happens because this can also mean that your general area might receive a much worse flood damage impact compared to those who are in Flood Zone A and especially Flood Zone X.
Flood Insurance Options
We always have two general options when it comes to insurance companies from where you can get your flood insurance policy from The National Flood Insurance Program (NFIP) under FEMA or the federal government and the Private Flood insurance market. Let's go over each option, so you know what you can get from them.
The NFIP
When it comes to the National Flood Insurance Program (NFIP), it's important mentioning that your community, Roseburg, is one of the participating communities in the NFIP. This means that the city and the federal government already reached an agreement on helping improve flood plain management regulations and reduce flood risks in the area.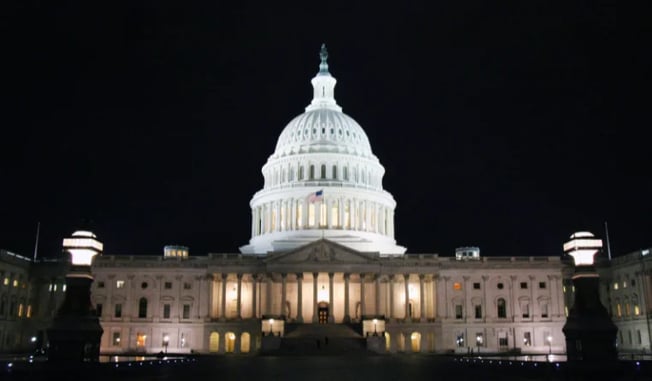 A participating community in the NFIP gets direct access to their flood insurance policy, disaster aid, and grants. This also means that you're going to have the Community Rating System (CRS) which scores Roseburg when it comes to flood mitigation. Depending on your CRS score, Roseburg might receive up to a 40% of discount on flood insurance premiums. This means that if you can lower your $912 rate to $547.
The NFIP offers coverage for properties (buildings, structures, houses) $250,000 maximum if we're talking about residential properties. This can only go up to a max of $500,000 if the policy's written as a commercial building. This is with a $100,000 max coverage for contents or personal items. The NFIP won't provide additional living expenses, loss of use, and replacement costs with the flood policy. The only time that additional living expenses and loss of use will be covered is if there's a presidential declaration for the areas affected by flooding.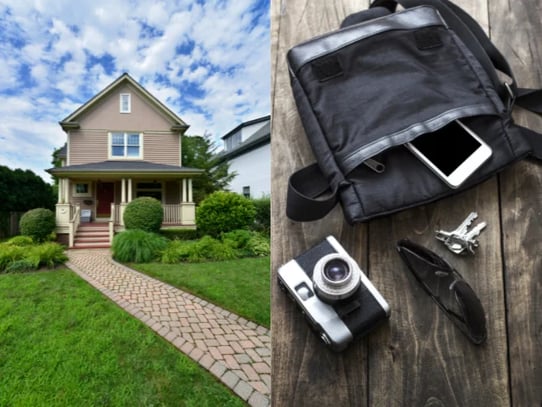 Your community may also file for the Increased Cost of Compliance (ICC) coverage that goes up to a max of $30,000. This will be used for flood mitigation efforts on your property and is only eligible for properties that are in severe repetitive loss condition or substantially damaged by flood. Repetitive loss means that your property had two or more flood insurance claims in the last ten years. Substantially damaged properties on the other hand mean that your property's total flood loss is worth forty to fifty percent of its market price. If you aren't able to meet either one of these conditions, then you can't really be part of the ICC coverage.
Flood insurance purchase in the NFIP may take up to 30 days before the policy takes effect on your property, so if you're looking to get your insurance from the NFIP and FEMA, you want to file this ahead of time just to make sure.
The Private Flood
Roseburg residents may also get flood insurance from the private market or private insurance companies. Now, this option offers the same coverages and more compared to the NFIP.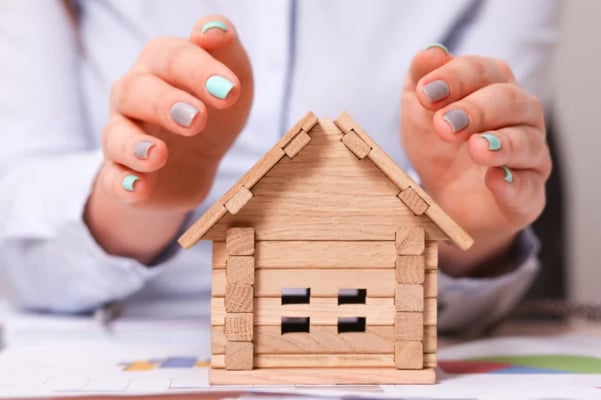 First, property coverage can go up to $10,000,000 since there's no max limit when it comes to private flood policies. This goes the same for content coverage which you can get up to $1,000,000. This is why if you have a large property or an expensive one, you might want to go through this option. If you own $350,000 worth of residential property and you go through the NFIP, that means that you're going to have to let go of the $100,000 on the property and might cause some downgrades on your part.
Private flood also provides additional living expenses, loss of use, and replacement costs coverages on top of your standard flood insurance policy with them. Flood insurance requirements won't be asked too even if you're in the higher risk zones.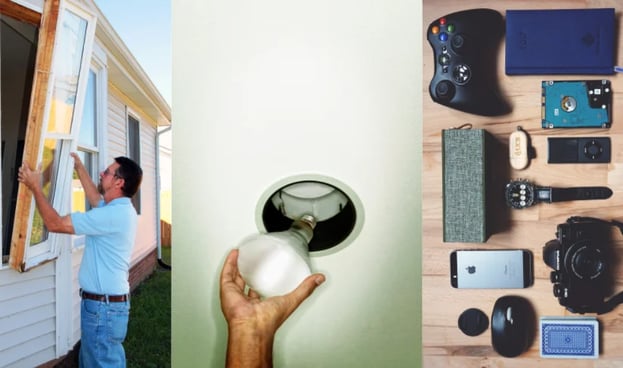 ICC coverage is also included with your property coverage since most of these insurance companies also want to make sure that you experience less flood loss, so they won't have to pay you a bigger amount on flood claims.
Private flood insurance purchase is significantly quicker as well. This means that you get to have your policy take effect within 15 days or less depending on the company you're getting your flood policy from.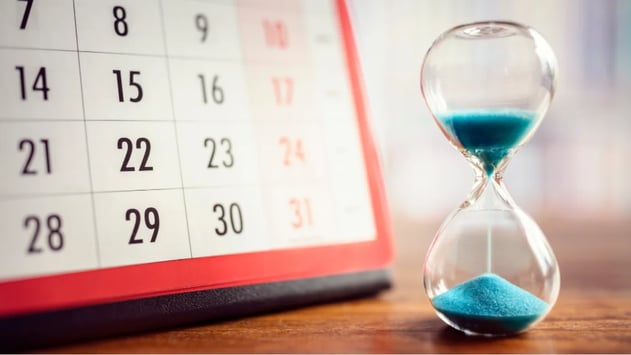 At the end of the day, having any form of insurance is better than no insurance. The choice of where you'll be getting it really depends on you. Roseburg's geographical location can really be threatening when it comes to flood considering how rivers are in your general area all the time. Let's keep rose-colored glasses when looking at the future starting here.
So, if you have questions on flood map updates, flood insurance options, and coverages, or anything about flood, please reach out to us.
Remember, we have an educational background in flood mitigation and we want to share this knowledge with you, so you can also be prepared when crap happens through flood education and awareness.