Georgia is getting a lot of new flood insurance rate maps just for this month. This type of change can really be impactful to your flood policy as a property owner.
In this article, we cover the third county that received a flood insurance study and is getting a new flood map for January 26th, 2023. We talk about the good, the bad, and the ugly changes coming to Hancock County and how you can fight these changes.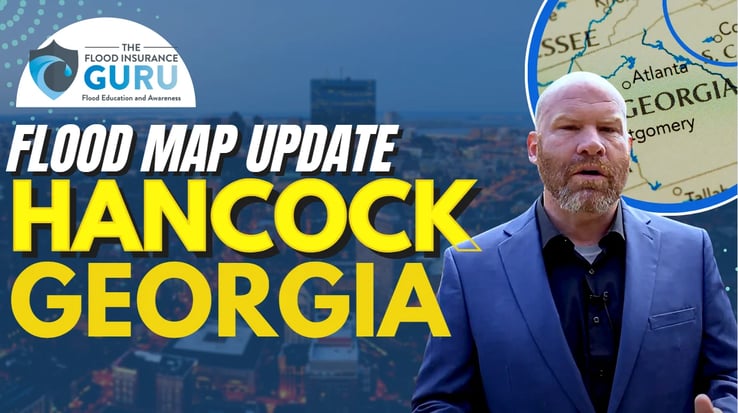 Hancock County & Floods
Although Hancock County doesn't become a headline when it comes to flooding, this does not mean that the community won't get flooded. Just last week, its neighboring Athens-Clarke County experienced what just might be one of the surprises at the start of the year.
This came in the form of 3 tornadoes that went past Georgia on the first week of January. The results? Well, you will be seeing multiple road closures as it became impassable due to flooding. This even came to a point where a sinkhole opened up and swallowed a whole car.
If this type of weather condition continues, this sinkhole is expected to get bigger according to Clarke County Public Works' Wayne Mead.
This type of event is one of the biggest examples of how flooding can really catch you off guard. So, what are the changes coming to flood zones in Hancock County?
Flood Map Update of January 2023
Before we jump into the actual Federal Emergency Management Agency (FEMA) preliminary flood map update for Hancock, we first need to address a few things when it comes to the flood study in the county.
First, it's important that we note here that the effective flood map for the Hancock area was from almost 13 years ago. You can say that flood hazards might have changed in the last decade.
Another thing to mention here is that with Risk Rating 2.0, flood zones are no longer a basis for measuring your flood insurance premium. Instead, the new Risk Rating 2.0 program only uses flood zones as a means to determine whether or not a property will have flood insurance requirements.
Now, this is very important to keep in mind especially since there will be properties that where a flood policy will no longer be required. However, this doesn't guarantee that it will not get flooded. So, let's dive into the good, the bad, and the ugly changes with this new flood map for Hancock, Georgia.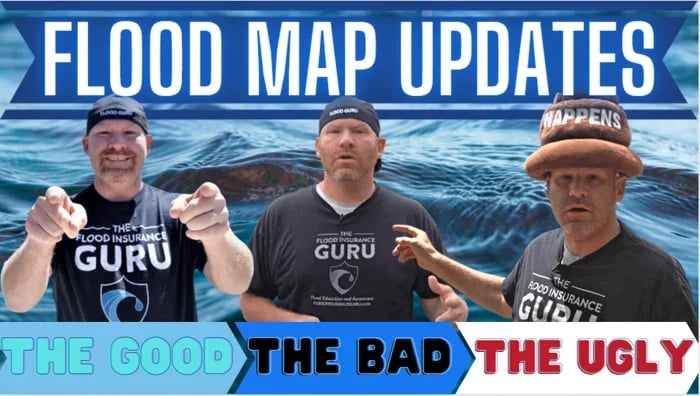 The Good
In order to understand this change, first, you need to know why we call it a "good" change.
This is because this part involves what FEMA calls the "in to out" movement of properties. This generally indicates that a property is currently in the special flood hazard areas (SFHA) in the current flood map being used by the community, and it's now being moved into a lower-risk area. Some would call this moving to a flood zone X.
This good change will be impacting only 206 properties in Hancock. This means that if you're one of the property owners experiencing this change, you will no longer be required to carry a flood policy with your property.
Although this can really help in saving you a lot of money, it just might be a big risk financially long-term. In FEMA's report, at least 25% of the flood claims they receive come from these low-risk flood zones or what was historically called as the preferred flood zones.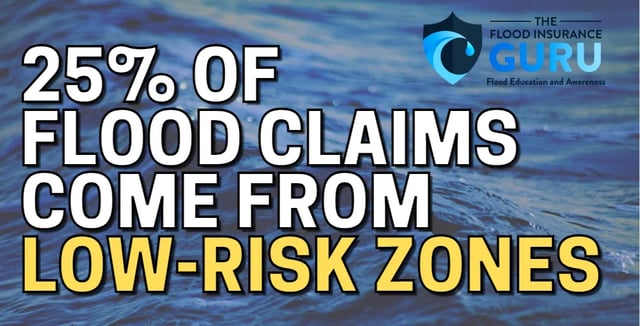 This only goes to show that being in a low-risk flood zone doesn't mean that you're in a no-risk flood zone. There's still a good chance that your property might get flooded.
The Bad
Next up, is the bad change that some property owners will experience. In FEMA's new flood insurance rate map for Hancock, around 476 properties that are not in the SFHA will now be moved into the SFHA or a high-risk flood zone. You can see this moving to flood zone A or some people would say being mapped into a flood zone.
One of the big things that might change when it comes to your flood insurance is that being moved into the SFHA and experiencing this "out to in" movement also means that you will start to see a flood insurance requirement with your property.
In basic terms, in a few days, after this new flood map goes live on January 26th, you might start to see your mortgage company or bank requiring you to buy flood insurance for the property.
The Ugly
Lastly, we have the ugly change coming to Hancock, Georgia. This change involves properties that are going to experience the "in to in" movement.
The "in to in" movement is what we generally consider as the ugly change that new flood map updates bring as this means that a property is already in a high-risk area or high-risk flood zone (like flood zone A) and they are being moved deeper into the SFHA; into a higher-risk area.
Some would call this moving from flood zone A to flood zone AE.
Although this will no longer impact your flood insurance premiums or rates, this type of flood determination movement can still impact you negatively as mortgages will be stricter when it comes to mandatory flood insurance purchases for property owners experiencing this change.
In the case of Hancock residents, at least 2,006 properties will be experiencing this type of movement.
Now that we've covered the changes from this new Hancock flood map, let's talk about how you can fight these changes.
Fighting Flood Zone Changes
One of the first things to keep in mind when it comes to this is that this flood determination is not final. Generally, you can still have your flood zone changed if you feel like you are being mapped into an incorrect flood zone.
To do this, you need a letter of map amendment to help you out.
A Letter of Map Amendment (LOMA) is an official document that's issued by FEMA to process the change of a flood zone designation for a property. A LOMA is achieved after a successful application for a Letter of Map Change (LOMC) thru FEMA's official website.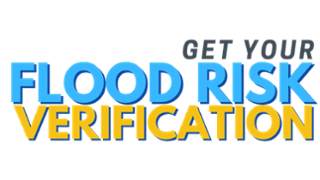 It helps to have the necessary information and documents when applying for a LOMA. One of the helpful supporting documents you can provide is an elevation certification. Although elevation certificates are no longer required — especially with the recent update to the National Flood Insurance Program (NFIP) and Risk Rating 2.0 — this can really help a lot in proving the validity of your request to be mapped out of a high-risk area.
An elevation certificate will show a more accurate representation of your property such as its risks from flood water, base flood elevation, its exact distance from your lowest habitational floor, and other relevant information.
Once you get a LOMA secured for your property and have your property removed from the Special Flood Hazard Area (SFHA), that's the time when the mandatory flood insurance purchase will also be removed.
Before You Cancel Your Flood Policy
Although having the option to remove your property from the SFHA can really help your case financially, it's still important to note that having a flood insurance policy intact can be more helpful for you in the long run.
Having the right flood protection from your home can help you bounce back from losses and damages of flood inundation, avoid bankruptcy, and be able to enjoy life to the fullest.
You might be wondering about your flood insurance options by now.
Flood Insurance Options for Georgia
You have two options when it comes to buying flood insurance: the National Flood Insurance Program (NFIP) or also known as, federal flood insurance, and you also have Private Flood Insurance.
If you want to know the difference between these two options especially when it comes to building coverage, contents coverage or coverage for personal property, and more, WATCH THE VIDEO below.
GET FLOOD INSURANCE
Nowadays, flood insurance is a must because flood damage can happen anywhere. As we always say, all properties should have coverage from flooding since floods can happen anywhere even in places that aren't considered high-risk areas for flooding.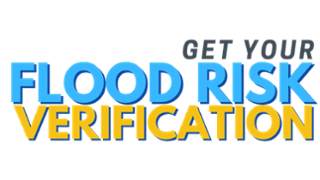 Getting the right flood coverage with your home can really help you reduce the impacts of flood risk and bounce back from a natural disaster like this.
So if you have additional questions that are related to flooding and flood insurance, make sure to visit our Flood Learning Center where we try to answer all your questions. Click below to start your flood learning with us!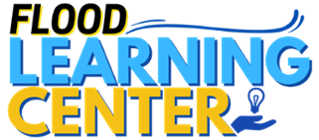 Let's start simplifying your flood insurance. You only need to follow our three easy steps:
Fill out this form — Get A Quote
Talk with our flood education specialist.
Get back to the important things in your life.